An all new music development programme has unveiled the artists who will take part in the first semester of the innovative project. Merseyrail Sound Station will provide a wide range of artists from different genres and backgrounds the opportunity to develop their creative skills, links to the music industry and learn from successful Liverpool musicians.
The cohort of Merseyside artists, who responded to a call-out earlier this month, includes the African-Irish rapper Breezy Ideygoke, electro pop artist Niki Kand from Tehran and Birkenhead singer songwriter Bill Nickson.
The first round of Merseyrail Sound Station, which launches next month, will be based around three core components including studio workshops, artist-led masterclasses and industry one-to-one sessions with representatives from across the industry (including record labels, publishers and PR).
Participating artists will enjoy an exclusive artist masterclass with Becky Hawley of established Liverpool band Stealing Sheep at the Liverpool Philharmonic Music Room in August.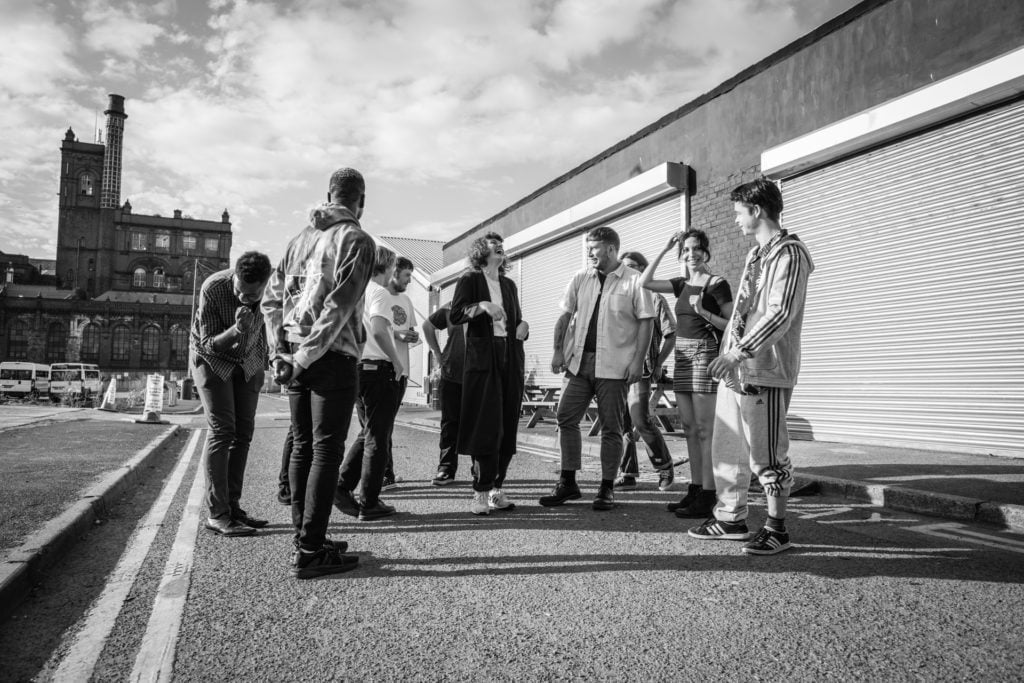 Following the two-month structured programme of support, the acts will enjoy a range of live performance opportunities, including the Merseyrail Sound Station Live Festival which takes place at Liverpool Central Station on the 28th September.
This year Merseyrail Sound Station Live will take place in partnership with BBC Music Day. The show will be part of a nationwide programme of activity bringing people together through the power of music.
Now in its sixth year, the festival is the only event of its kind, which sees a busy commuter railway station transformed into a free concert hall, brimming with exciting new undiscovered musical talent.
There will also be other exclusive opportunities for the acts to play at high-profile slots with touring artists in Liverpool and beyond.
Those tipped for success and selected for the first semester of Sound Station, include:
Niki Kand Carefully crafted and delicious pop from Tehran
Bill Nickson Softy delivered, gorgeous anti-folk from Birkenhead
Remy Jude Hip hop auteur with nu soul vibes
Francois Electro pop artist specialising in funky floor fillers
Breezy Ideygoke African-Irish rapper based in Liverpool
Hannah & The Wick Effect Next generation rock n roll with lyrical flair
Beija Flo All-round performer who packs an emotional punch
Eyesore & The Jinx Politically woke psychobilly from Liverpool
Yank Scally Experimental multi genre artist out of Toxteth
Sara Wolff Quirky folk pop singer songwriter from Norway
Charity Shop Pop Ambient psychedelic rock from Ormskirk
Astles Delicate, intelligent songwriter from Southport
To listen to track from all the Merseyrail Sound Station artists go to merseyrailsoundstation.com
The second semester of Sound Station will take place in November, with registration opening in October with the project set to continue into 2019.
Bido Lito! founder and Sound Station project lead, Craig Pennington, said: "Music is hugely important to the DNA of our city and this project is about ensuring the next generation of musicians are equipped to excel in the modern music environment.
"The music sector has changed hugely over the past decade, with the decline of record sales and the rise of new models around streaming that place artists in a great position of power and opportunity. But it is hugely important that our aspiring local musicians understand how best to excel in this brave new world."
Merseyrail Managing Director Andy Heath said: "We are hugely proud to be part of such an important and progressive project which will give invaluable advice and opportunities to Merseyside's bustling musical talent.
"Merseyrail has a long-standing commitment through our partnership with the Sound Station Live Festival to support the development of music in this great city. The nature of the project means participants will really benefit from the programme of sessions and I can't wait to see that showcased at the Liverpool Central concert in September!"For more information go to merseyrailsoundstation.com