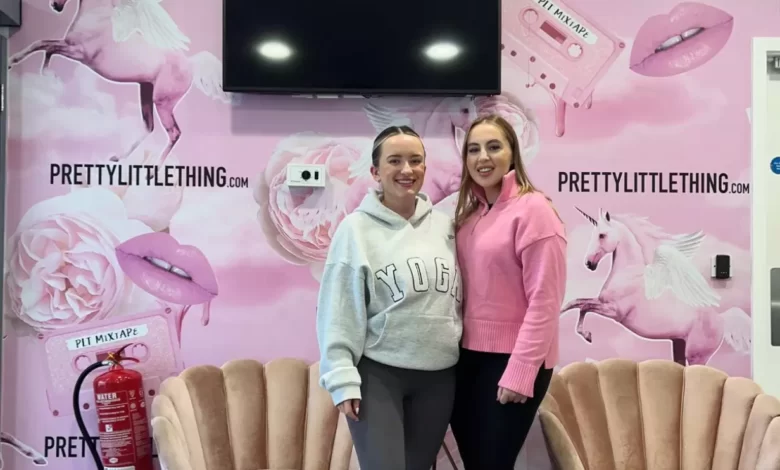 Liverpool News
Mersey Businesswoman Launches Boob-Tape Brand On PrettyLittleThing
Merseyside entrepreneur Bethany Wainwright, who's created a six-figure boob-tape business in just over 12 months, has secured a massive deal with fashion-favourite PrettyLittleThing.
It signals a massive step for the young businesswoman who went viral on TikTok when she started her brand Boosted as a sideline project in August last year.
"PrettyLittleThing is a brand I've shopped on for years and it honestly doesn't feel real," said Bethany. "It's an iconic name, and to think my brand is going to be on there now is crazy."
Boosted's full range of products (except body oil) will be available on PrettyLittleThing, including its Signature Tape in a variety of shades, Double Sided Body Tape and Nipple Petals.
Bethany explained: "We have plans with PrettyLittleThing for the next 12 months and we'll see how sales go.
"They are ordering from us on a monthly basis. The first order is a test order of stock – and even that is over 1,000 units – so the orders are just going to get bigger.
"This partnership is going to be a huge uplift for Boosted and its cash flow, with thousands of projected sales for each product."
Bethany, who studied Fashion Promotion at University of Central Lancashire, created the high-quality, supportive and inclusive boob tape and accessory brand after struggling to find products for herself.
She first developed Boosted's Signature Tape before setting about creating more products that would solve the problem of wearing outfits that needed support to help real women, with real body shapes and types.
"As a bigger busted girl myself, I've always struggled wearing certain outfits as most of the time I need a bra for support," she said, "and boob tapes I've tried in the past just didn't work at all. I also found it hard to find places that sold it so you could buy tape last minute.
"When I first started having the Boosted tape made it was purely for me to use and wear." But after a friend suggested it might help other girls who had a similar problem to Bethany, she officially created Boosted with 80 rolls – and £500 from her nana!
Bethany sold out in less than two hours and when she later launched them on TikTok shop they went viral, selling out 200 rolls within a week.
Since then Boosted has fulfilled more than 25,000 orders and turned over in excess of £100,000 in its first 12 months. The forecasted turnover for 2023 is £200,000.
Bethany has now invested in her own website, hired her first employee, and secured a 600sqft office space to expand and develop her business, adding new products to her range including white tape that's perfect for weddings and paler skins, and planning to increase her staff.
"My main goal is to become the leading brand for breast tape and accessories – so I'm very excited about the partnership with PrettyLittleThing which could help Boosted grow even further."