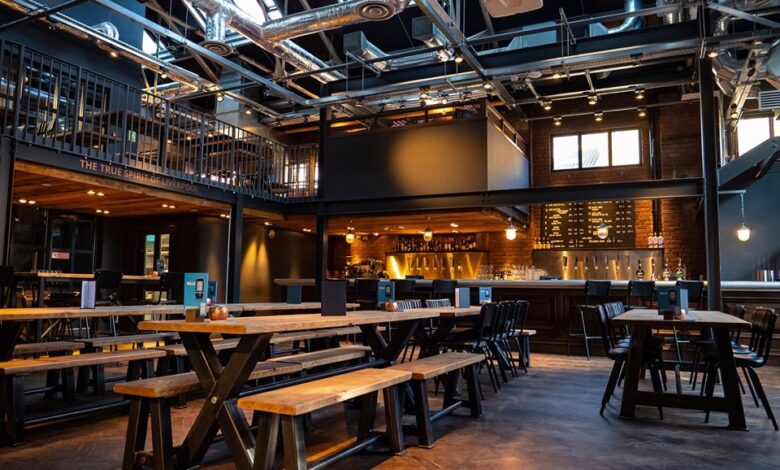 Love Lane Brewery, now located in the heart of the Baltic Triangle with its beautiful 2-story refurbished building, is certainly a landmark you'll want to keep a mental note of next time you're out and about. With beer, gin and good food at the heart of its operations, it's safe to say the team have brought together a much needed breath of fresh air into Liverpool's brewing and distilling scene. Like any good story, Love Lane Brewery had humble beginnings over on the actual Love Lane in a small area underneath a railway arch. They kept the name and brought it to new beginnings with Stephen Crawley, former Managing Director of Caledonian Brewery. Originally from Wirral, he began the multi-million pound revival of two warehouses on Bridgewater Street with the much-loved Liverpool beer brand Higson's and Love Lane Brewing Company at the helm, with the idea of building on Liverpool's rich brewing history. Since the closure of Cain's in 2013, there's been little in terms of large scale brewing until now.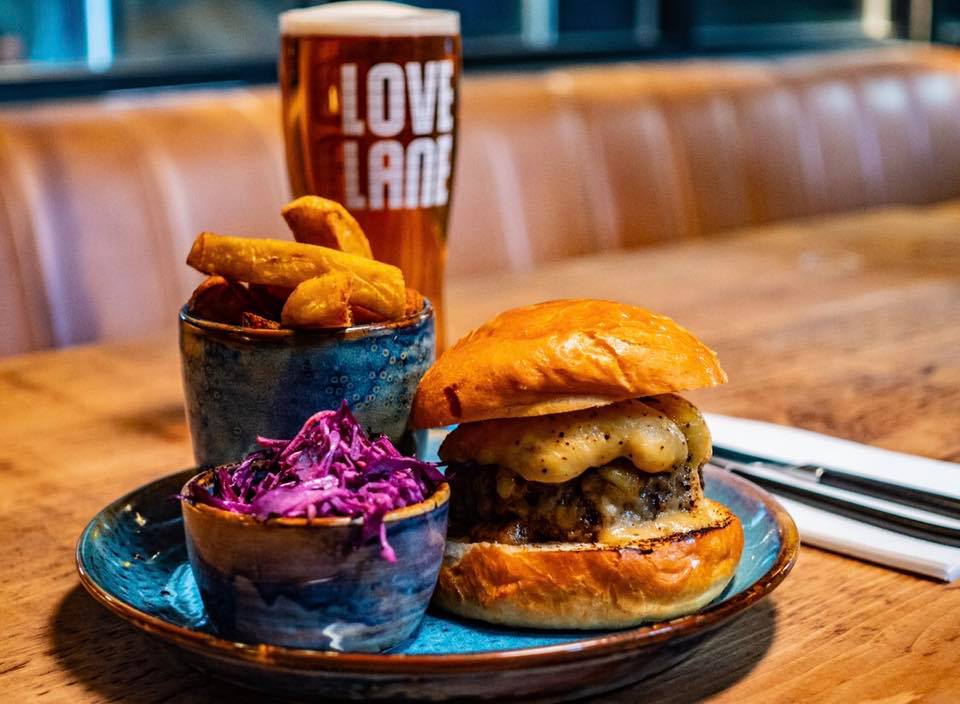 Boasting a bar packed full of seasonal and staple Love Lane beers, guest ales and of course the Higson's range along with a kitchen delivering new takes on classic pub meals, this state-of-the-art space opens beautifully to focus your attention on the brewery attached the side of the bar and restaurant which gleams enticingly through a floor to ceiling window. The brewing space, overseen by Technical Brewer Jack Walker, from Hull and Liverpudlian Paul Burns, is capable of producing around 3.2 million pints annually (plenty to go around!) and boasts a small-scale brewing area for exclusive seasonal beers to compliment the firm favourites.
Many of you will have already seen the eye-catching pumps around venues in town and further afield, complemented it's the recent 'Dazzle Beers' that are the star of the show at the moment (also available in cans via their website). Inspired by the layout of the surrounding streets, the range which includes the likes of a beautifully crafted Baltic Porter which carries dark fruit and caramel, and uniquely brewed like a lager would be to give it a surprising lightness, to the Double Dry Hopped IPA which combines bold West-Coast hops into a juicy and tropical 5.8% delight. Look out for Baltic Haze and Baltic Haze V2 (two awesome additions available online).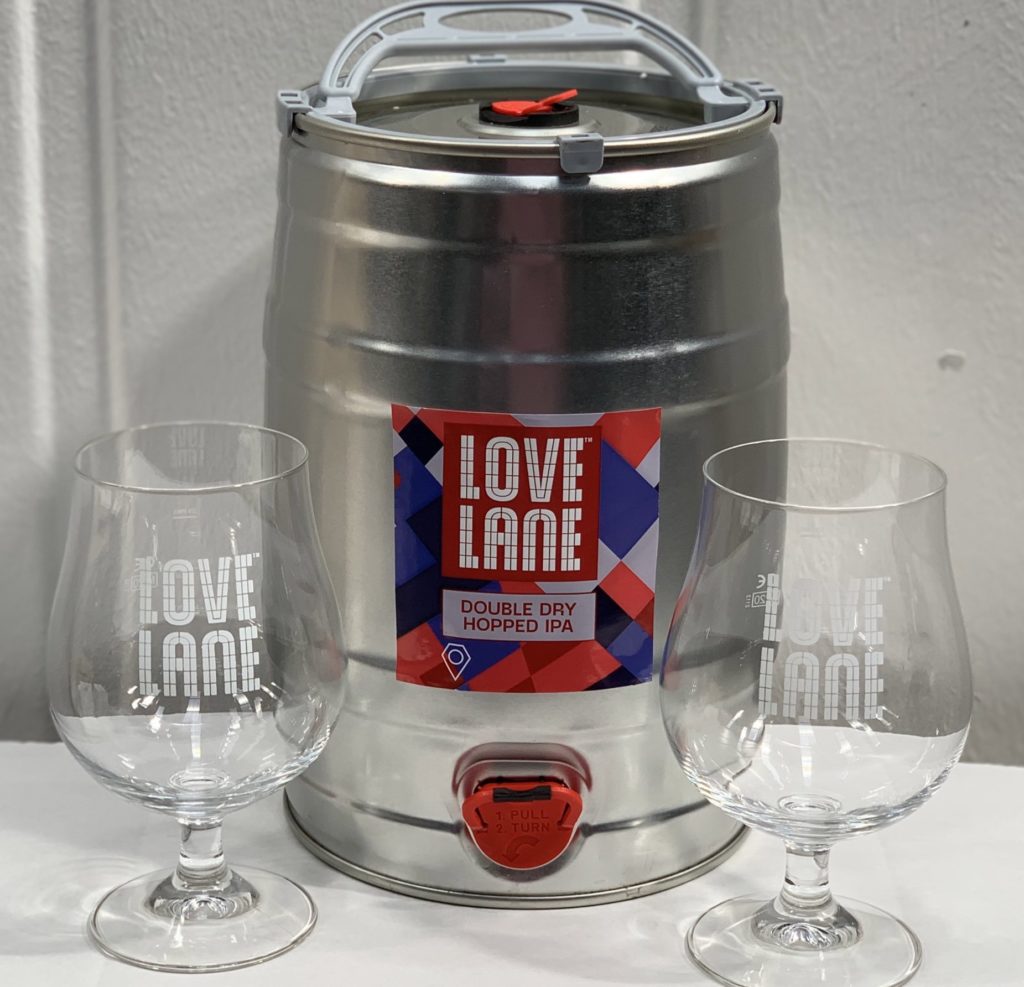 As well as all the things you'd expect from a brewery and distillery, there's a host of events and activities that you can get involved with. From pub quizzes to live sport and tours to band nights. For those who prefer something a little on the lighter side, the bar is kitted out with a full cocktail range and, because they distill their own Ginsmiths of Liverpool Gin right on site, you're guaranteed the freshest and most interesting gins at the tip of a bottle. If you want to see how any of the processes are completed or if you just fancy some wild and wonderful tasters, you can book a Gin Distillery or Brewery Tour direct with them.
Needless to say, if you haven't been already or are dreaming of where to go next, make sure to support Liverpool's brewery and craft beer scene and reserve yourself a table to sample some of their delicious meals served weekly with Sunday specials.
Love Lane Brewery Alcohol Deliveries Straight To Your Door
Currently you can support them by ordering online at www.lovelanebeer.com/shop-page/
For more information about Love Lane Brewery Bar and Kitchen visit https://www.lovelanebrewing.com/
Phone: 0151 317 8215
Love Lane Brewery Bar and Kitchen, 62 Bridgewater St, Baltic Triangle, Liverpool L1 0AY
Michael Fell