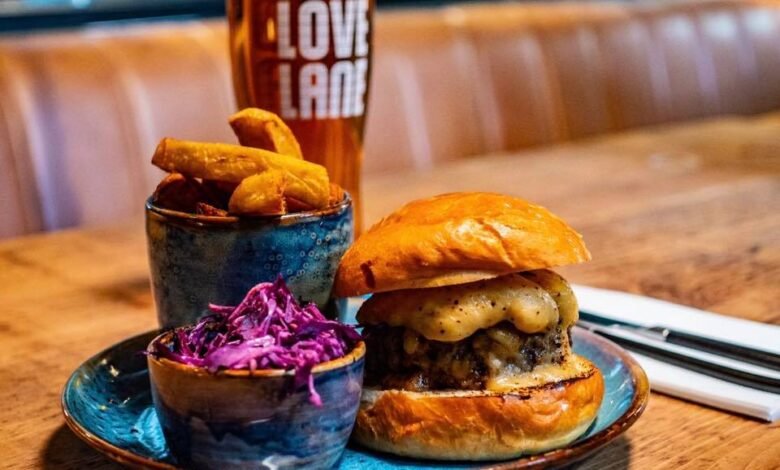 Baltic Triangle Bars and Restaurants
The Baltic Triangle is one of the cities fast growing areas with old warehouse being converted into bars, venues, restaurants and other creative spaces. Here's our Baltic Triangle Bars and Restaurants Guide.
The Botanical Garden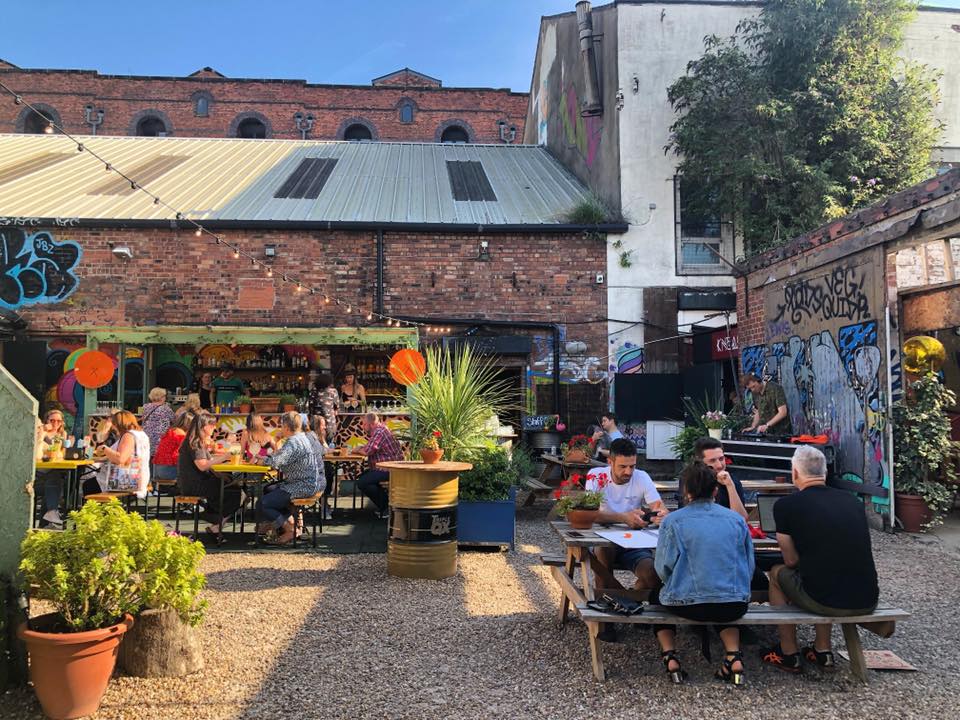 The Botanical Garden is a seasonal gin garden hidden away on New Bird Street, which provides city dwellers with a little oasis away from the city centre.
24 Kitchen Street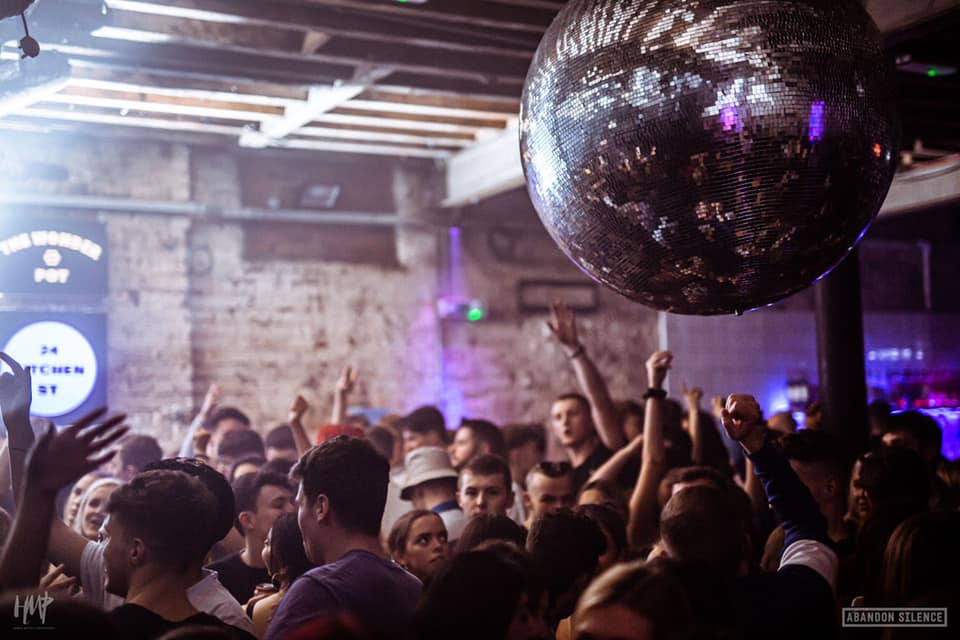 24 Kitchen Street is a mixed-use independent music and arts space which hosts popular club nights as well as touring bands, DJ's and more. It snails the shabby chic look with bare brick walls and a huge hanging disco ball.
Hobo Kiosk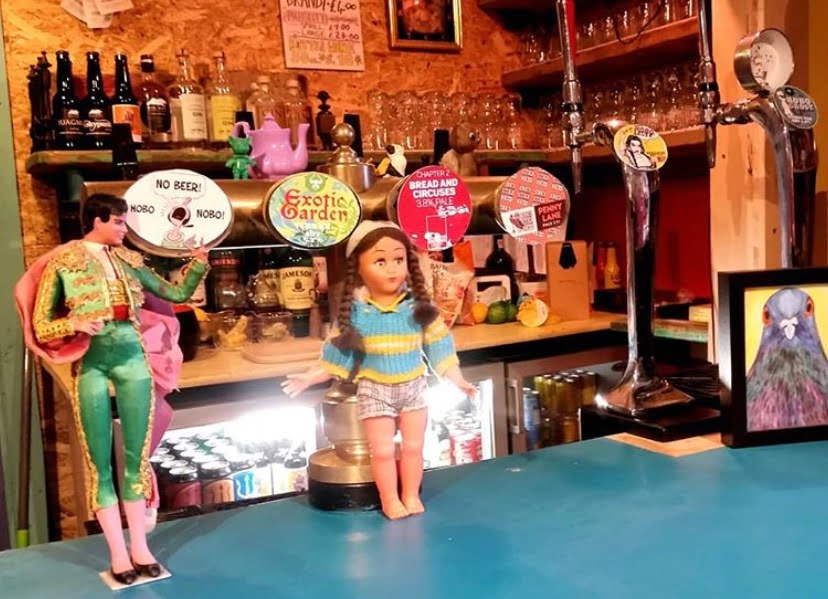 Hobo Kiosk is a local pub and social hub, where you always get a warm welcome. There's local beers, gins and more as well as live music. This is our first choice if you're looking for somwhere sociable and quirky.
Black Lodge
Black Lodge is located on Kings Dock Street and is known for brewing speciality beers. Beers can be bought in-store or online, and their taproom is open most evenings if you fancy a beer inside.
Arts Bar Baltic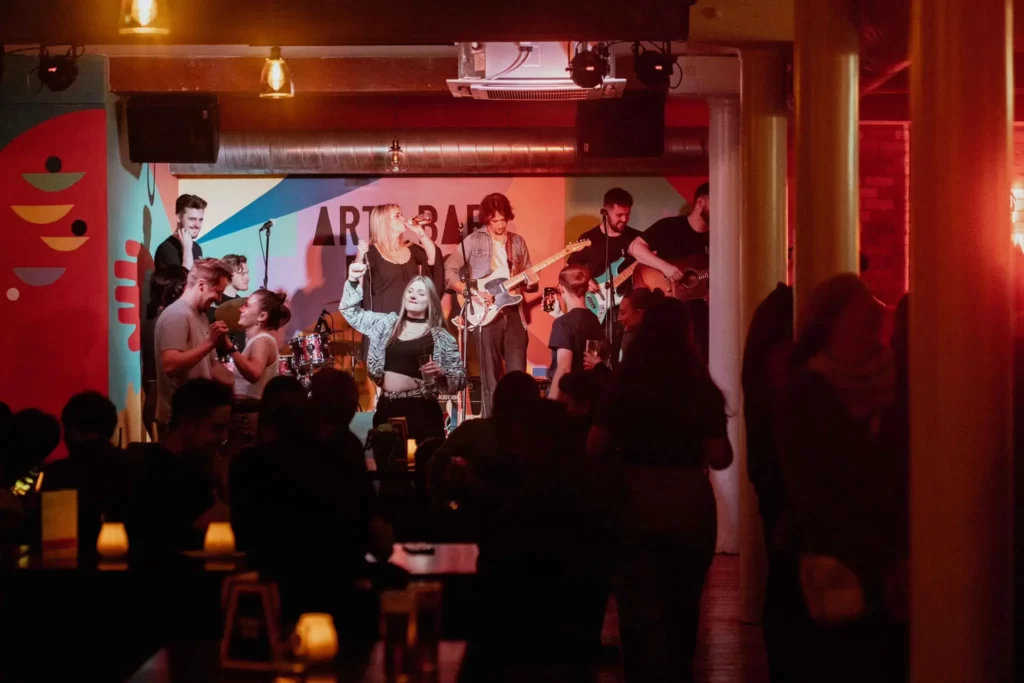 Liverpool Arts Bar has opened its second city centre venue in the former home of the Baltic Social. Just as the original Arts Bar on Hope Street offers live music and other creative activities, Arts Bar Baltic also serves up fresh coffee, food and drinks.
Love Lane Brewery and Kitchen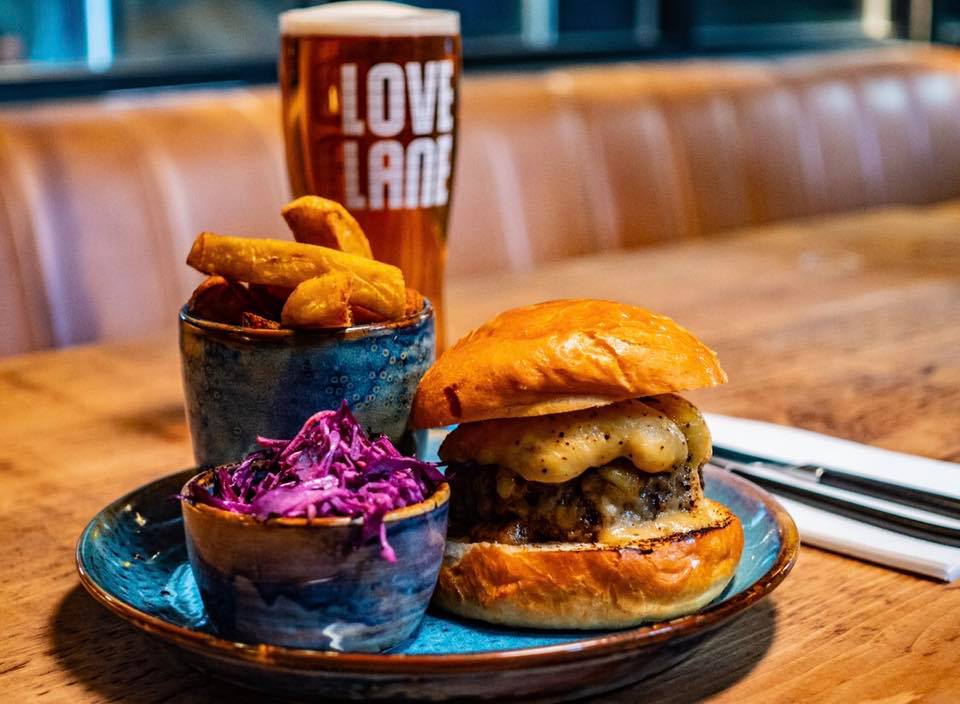 Love Lane Brewery and Kitchen is one of our favourite places in the Baltic Triangle with it's stunning venue, with views into their state of the art brewery. You'll be able to get amazing Love Lane beers, Ginsmiths gin and fantastic food. Read our full feature on Love Lane Brewery and Kitchen.
District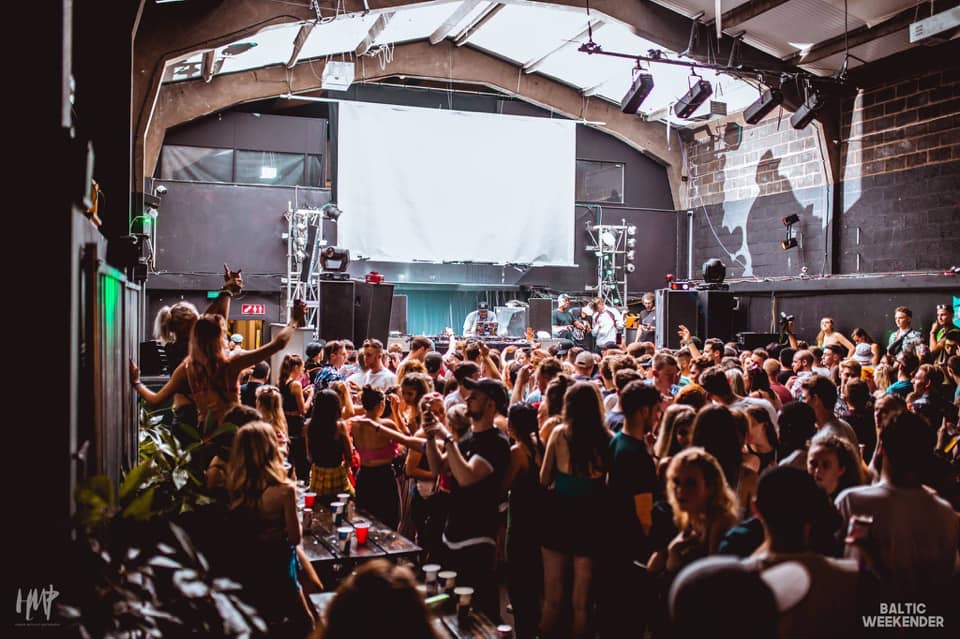 District is a vibrant multi-purpose venue, playing host to gigs, club nights, festivals, screenings, talks and private events. With it's outdoor space, YARD, it's a great spot in the summer too.
Camp & Furnace
Camp and Furnace opened its doors back in 2012, making it one of the first venues in the area and an instigator of the growth of the Baltic Triangle. Over the years it has held innovative events and still throws one of the best parties in town, with its two massive warehouses. It's also a popular spot for foodies, as SKAUS have a residency here serving up their Scandinavian inspired, causal dining.
Sub Rosa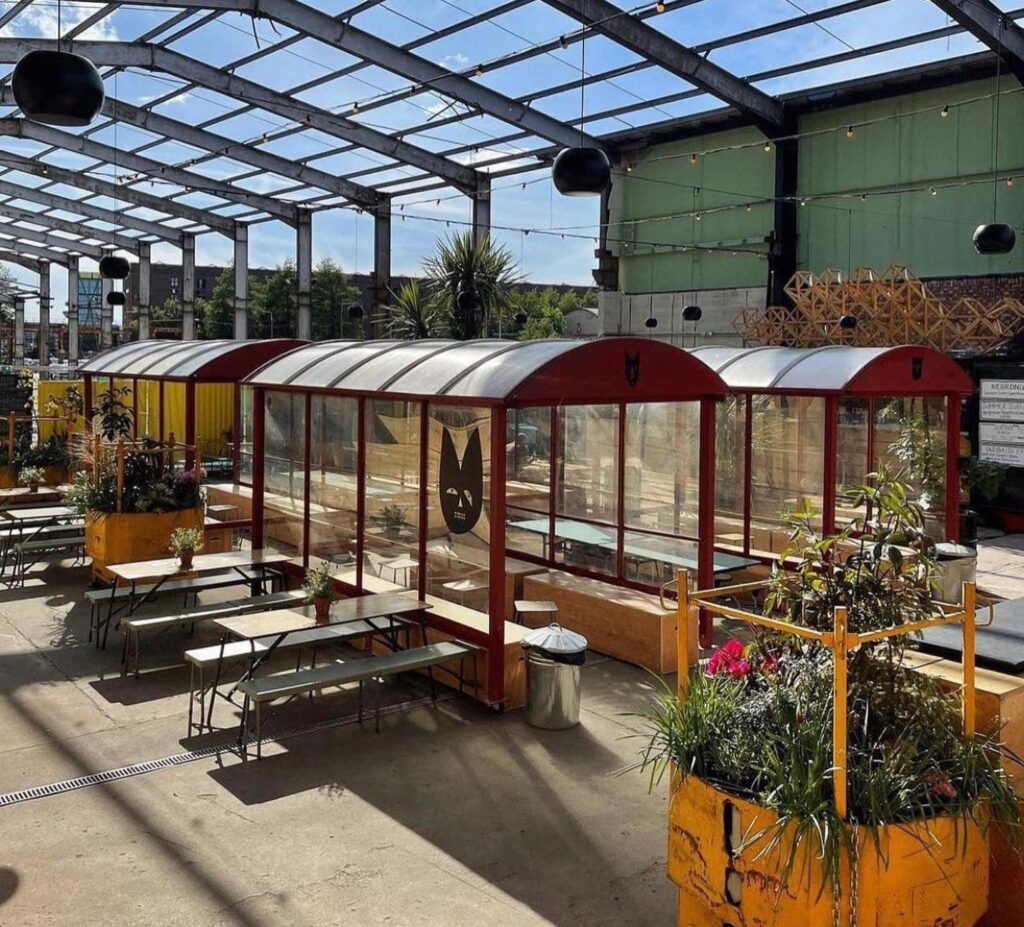 Sub Rosa is a unique outdoor bar serving delicious cocktails and lovely beers. Depending on the time of year they serve amazing gin slushies! Plus, Root Catering are on hand to serve up tasty food. The venue is a multi-purpose event space, with various events happening down there. On cooler evenings you can gather round their fire pit and eat churros or just sit back and relax with your favourite drink. This place has the best chill-out vibes.
Cains Brewery Village
Cains Brewery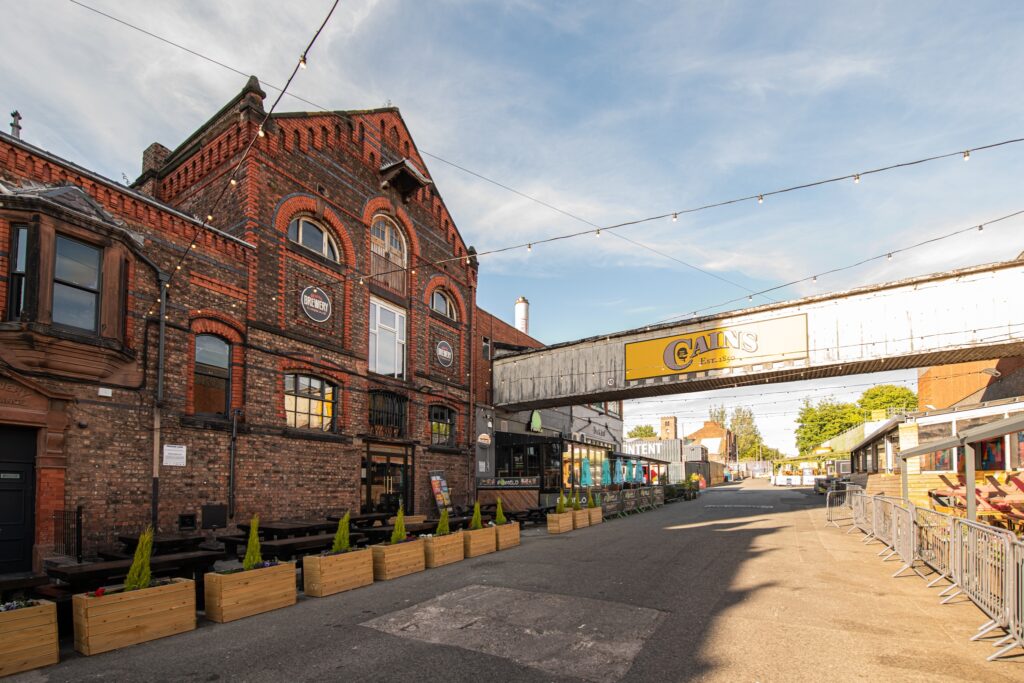 Cains Brewery has been revived and the beer that they call 'Liverpool in a pint' is back. You can now enjoy a pint of Cains within the walls of the original site where Robert Cain brewed the famous ale back in 1858. Their food menu has been specially selected as the perfect accompaniment to the beers that they serve. There's plenty of cocktails and wines on offer too.
The Baltic Market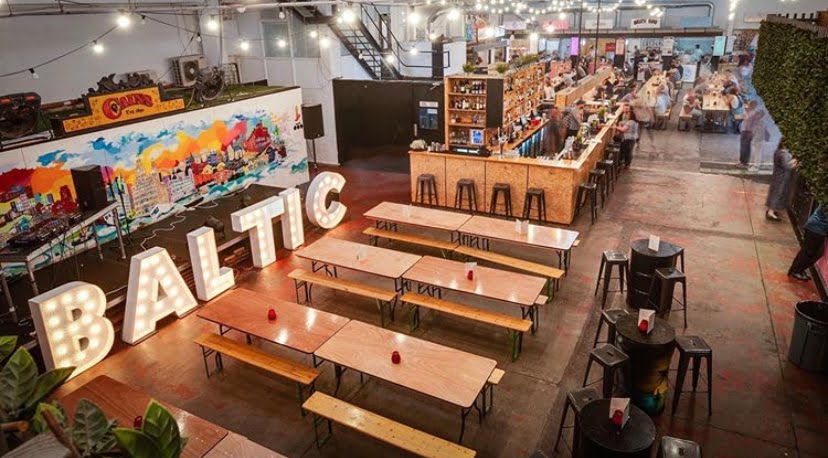 The The Baltic Market opened back in 2018 as a way to bring independent street food vendors together under one roof and they haven't looked back since. As one of the most popular eating and drinking spots in the city, The Baltic Market is THE place to be.
Lu Ban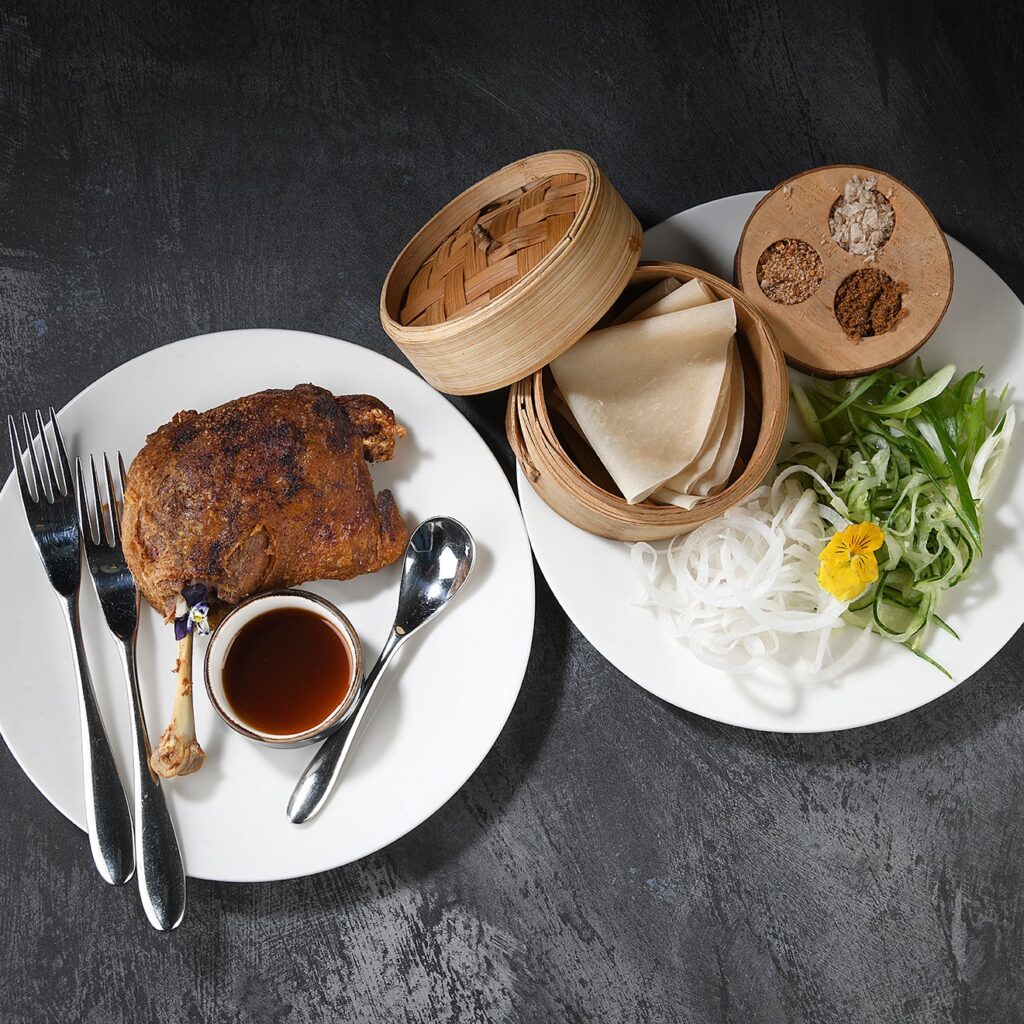 Lu Ban is a multi award-winning fine dining Chinese restaurant, with executive head chef Dave Critchley at the helm. Dave is the final apprentice of Master Wu, one of China's officially recognised national level Master Chefs. Dave has also appeared on the BBC's Great British Menu. A trip to Lu Ban is truly a special event with simpley exquisite food.
Ryde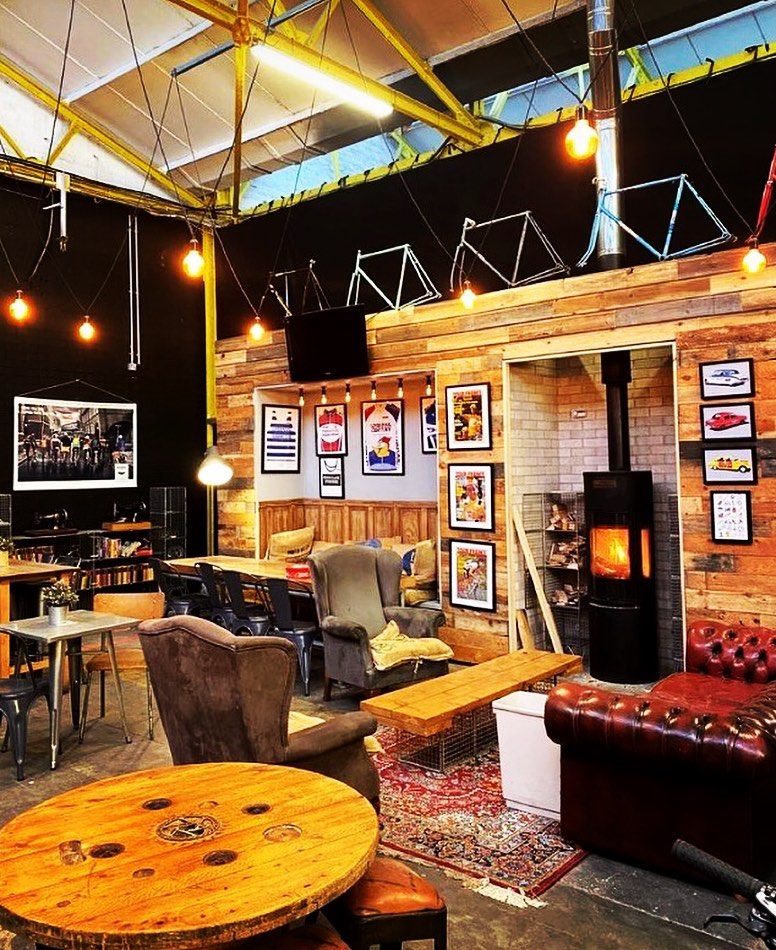 Ryde is a coffee shop, eatery and bike workshop, selling parts, accessories and clothing. Ryde has become an integral part of the city's cycling community and it's just a lovely cosy venue to grab a drink, a bite to eat and relax.
Birdies Bar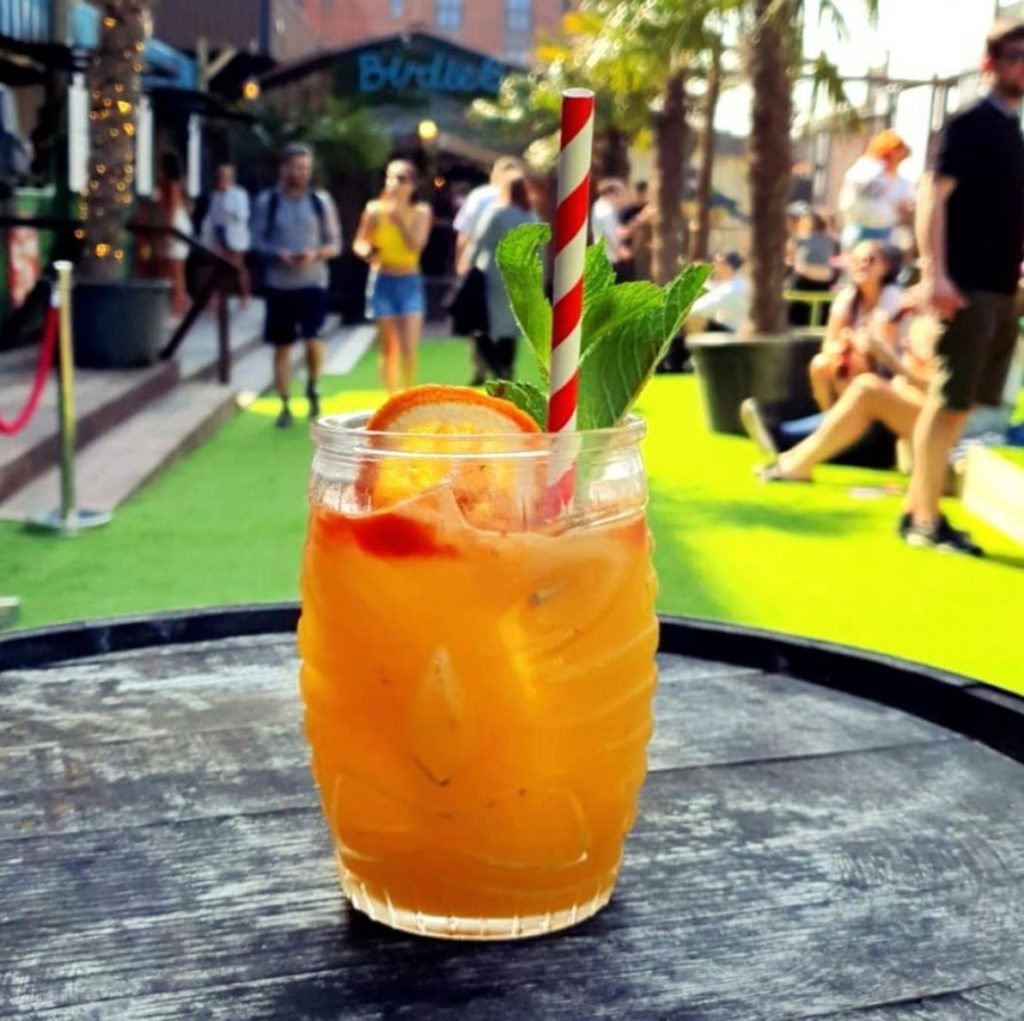 Birdies is an all year round, outdoor cocktail bar and BBQ. The much-loved hotspot spanning 8,000 sq. ft is complete with dining, drinking and live entertainment space as well as some beautiful 22 ft palm trees adding a tropical feel to the space, making it perfect in summer. It's also as well equipped for the winter months with an indoor space that's perfectly cosy in the cold months.
Golf Fang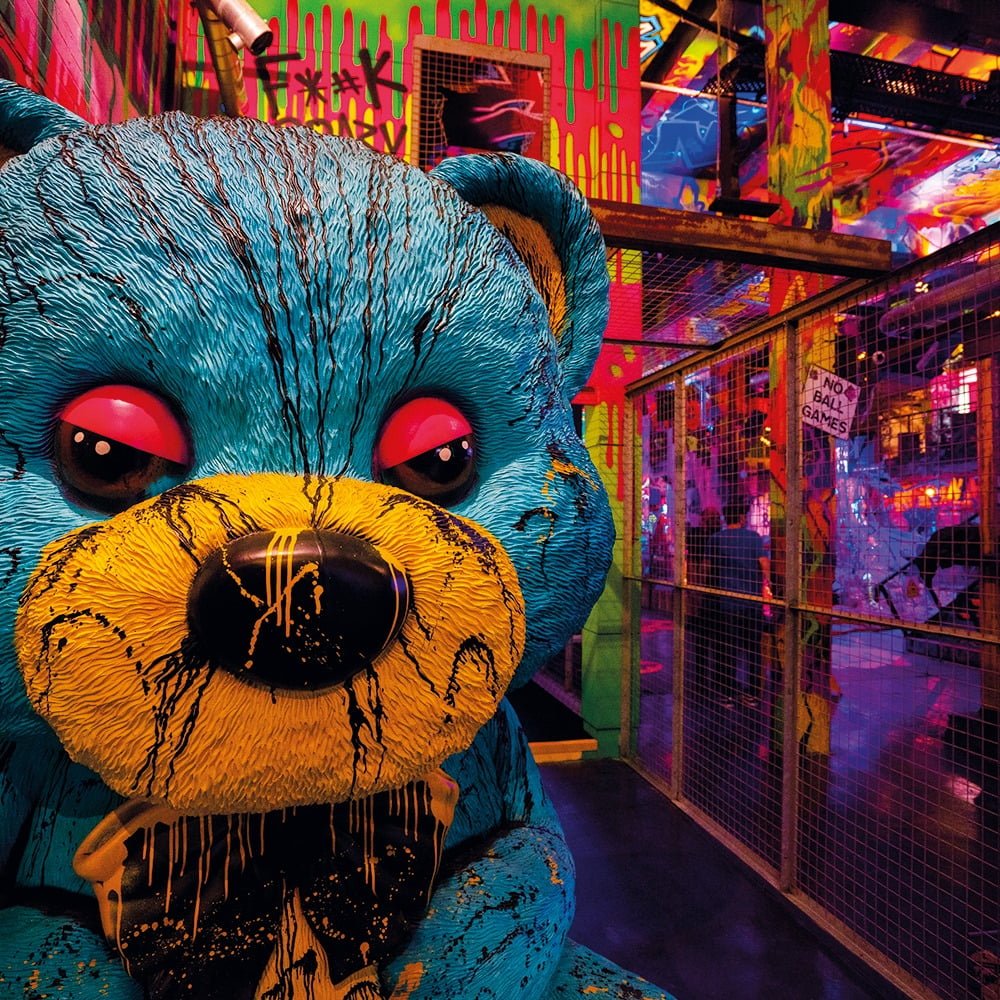 Golf Fang is one of the most popular spots in the city, known for its amazing crazy golf course it's also home to a vibrant bar area which has a brilliant cocktail menu. If you're visiting the Baltic Triangle Ghetto Golf has to be on your list!
Peaky Blinders Bar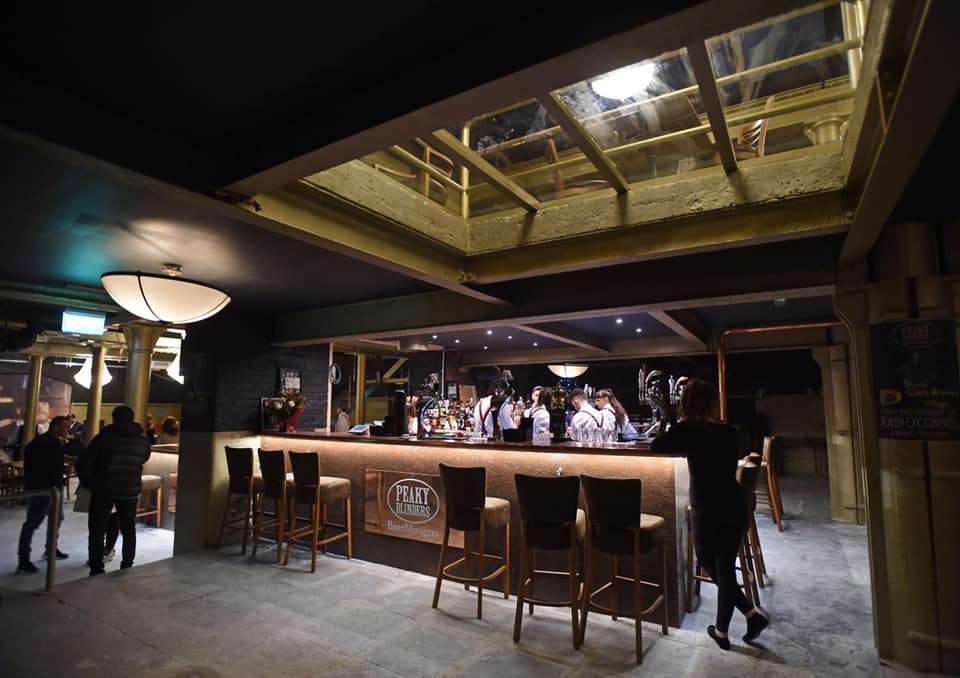 A Peaky Blinders bar can feel a bit gimmicky but this spacious, multi-level bar has a great selection of quality craft beers, real ales and spirits. The atmosphere here at the weekend is always lively!
Punch Tarmey's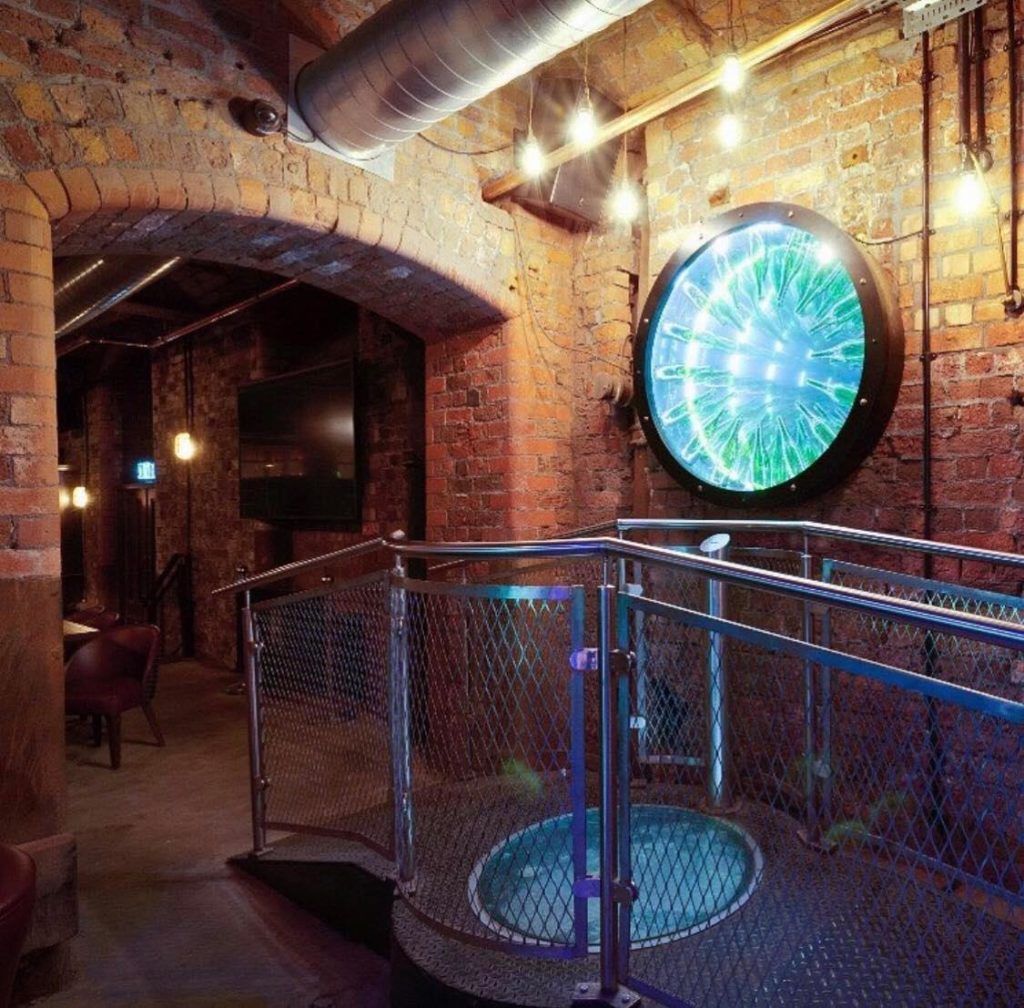 Punch Tarmey's Irish Bar is an impressive modern venue with plenty of traditional features. It's a really spacious venue, which makes it exteremly popular with revellers. It also boasts an impressive food menu. Also, through Punch Tarmey's you can access the amazing Arcain's video arcade.
The Brewery Tap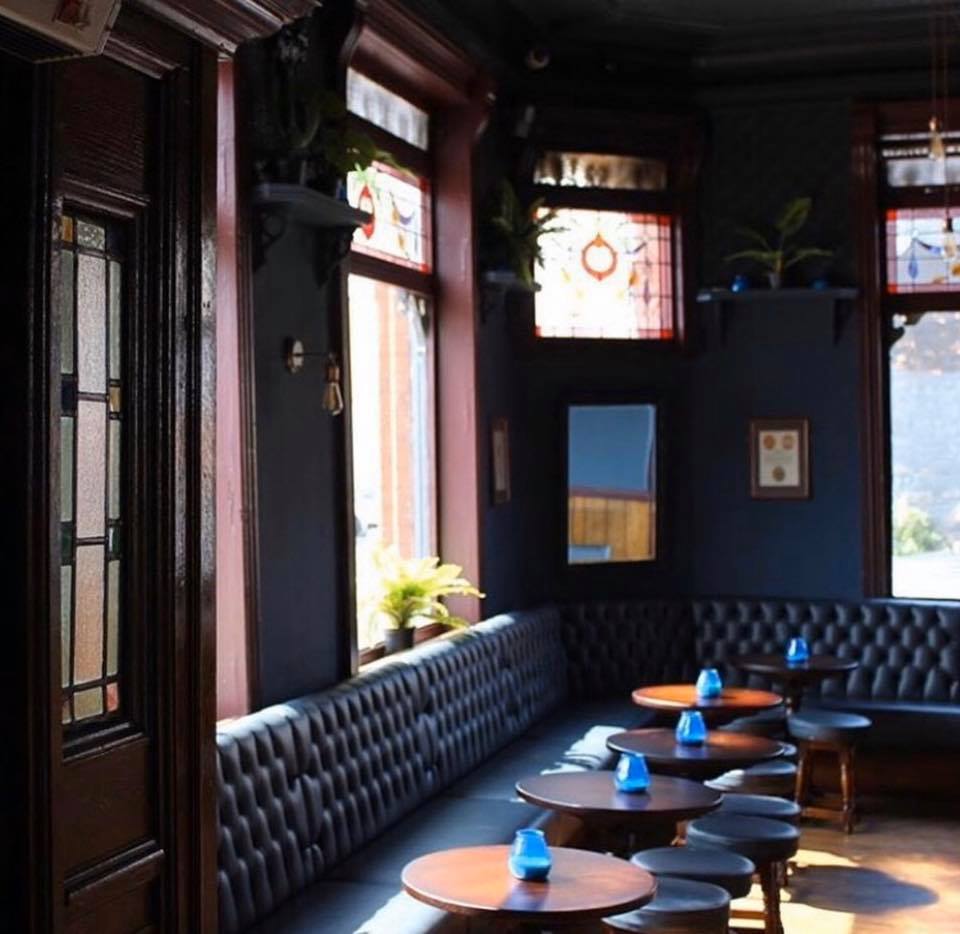 The Brewery Tap is an iconic pub and has a rich history as part of Cain's Brewery. It's kept its original charm, cheap pints and a good atmosphere.
The Tank Room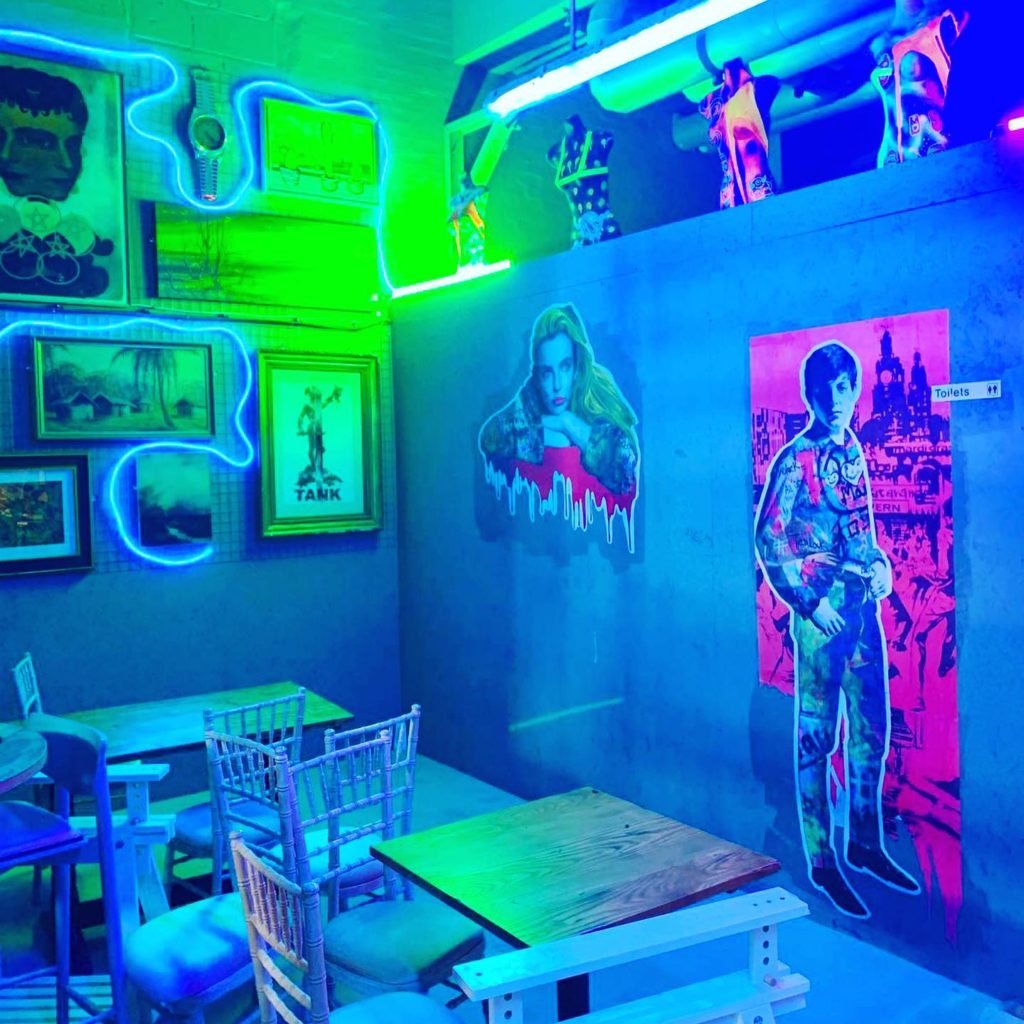 The Tank Room serves fresh tank beer (from two giant 500 litre tanks), as well as spirits, cocktails and wines. It's outdoor setaing makes it a fun and versatile bar that's popular all year round.
Content – The Home of Bongo's Bingo
Content aims to showcase the need for a flexible, modular space, with an environmentally conscious mindset. Scousers will know it best as the home of Bongo's Bingo.
Have we missed anywhere off our Baltic Triangle Bars and Restaurants guide? Let us know in the comments below.