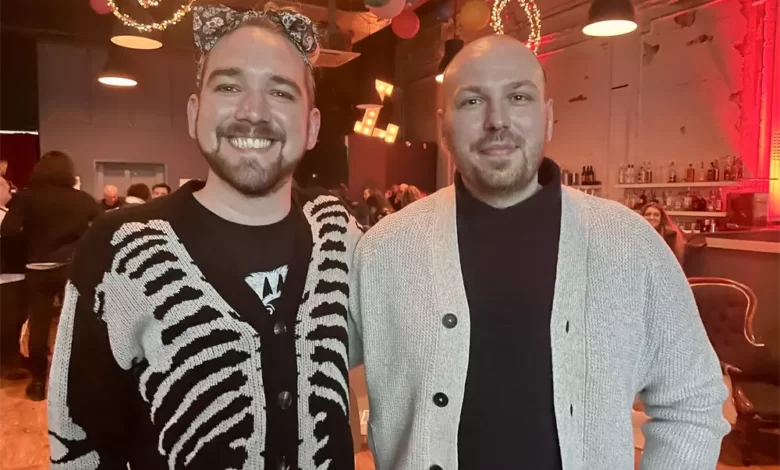 The Liverpool Acoustic Songwriting Challenge 2022 Showcase Final took place at LEAF on Bold Street on Saturday 14 January 2023.
A packed venue saw each of the ten finalists performing their song with a picture of the work of art that inspired it projected onto the big screen for all to see.
At the end of the night Christopher (Krzysztof) Gosudarski was announced as the winner of the Judges' Award for 2022 with his song In Sands Of Time, performed on the night by Joanne Dennis.
After the final performance audience members were able to vote for the song they enjoyed the most. When voting closed it was revealed that Mike Ryan had won the Audience Favourite Award with his song Palace Of The Peacock.
During the September 2022 entry period a record 30 songwriters submitted brand new songs inspired by works of art on display across the Liverpool City Region. Judges Jon Lawton, Kaya Herstad Carney, Robert Vincent, Luke Moore and Alison Benson listened to all of the entries and gave each a score based on lyrics, melody, composition and originality. The points from the judges were added together and the songwriters with the ten highest scores were awarded a place at the Showcase Final.
The winning songwriters get their song professionally recorded by Jon Lawton at Crosstown Studios, a cello arrangement for the recording from Luke Moore, plus a songwriting or singing lesson from Kaya Herstad Carney.
The money raised from tickets to the Showcase Final is split between Marie Curie Cancer Care and Garston Animal Rescue in memory of Liverpool Acoustic team member Sharon Jones.