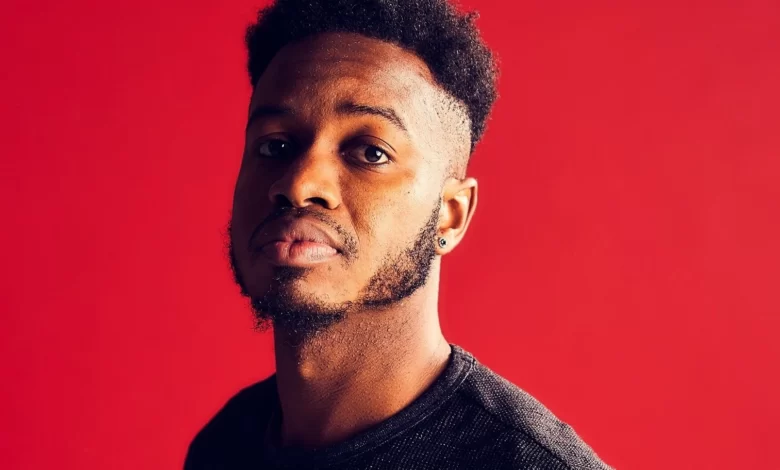 Following last month's release of Feel The Love, Liverpool-based musician KingFast is returning with a superb new single, Activist. A favourite amongst local audiences in the city's live music scene for his commanding vocals and signature use of pedal-looped guitar, the Belfast native describes his sound as "mainly R&B and Soul but a wee mix", drawing from various genres in creating a unique blend of soul and pop.
Activist opens to warm, slightly wobbly upright piano chords, which allows the space for KingFast's soulful, soaring falsetto vocals to take centre stage. With a vocal tone at times perhaps reminiscent of Prince and Frank Ocean, effortless-sounding vocal runs and hushed harmonies – which have a feel of Thundercat's layered vocalizations – float around upbeat drums and synth bass.
Lyrical content seemingly points towards the hypocrisy of those whose 'activism' comes from a disingenuous place, existing only for appearance and to draw merit online: "You think that you're an activist, used to really care about a cause / Now you're checking off protests on your list, to see how many views your goodness draws".
Layers of instrumentation build progressively throughout the three-and-a-half-minute runtime before a slowed outro section strips back to vocals and piano only. The arrangement is broken up as the track draws to a close, creating gaps of silence and wide swells of reverb, which emphasise particular lyrics from the chorus and allow for a moment of reflection. An unconventional yet striking way to finish, this section stood out for me as one of the track's many strengths.
Activist is yet another brilliant release from KingFast that highlights his vocal talents and songwriting capabilities. With a voice that leaves a lasting impression and a knack for writing catchy and upbeat songs – which provide commentary on topics not often discussed in pop music – great things will certainly lie ahead for the promising singer-songwriter.
Make sure to tune in when Activist is released on streaming platforms on 9 December. Listeners can expect to discover a melting pot of musical style across KingFast's other work, which you should definitely check out in the meantime!
Follow KingFast on Facebook, Twitter and Instagram. Listen to KingFast on Spotify.
Jude Bankier