A new festival comes to Liverpool this month and it includes the annual Katumba Halloween Carnival.
Routes & Roots will see two weeks of free family-friendly cultural, arts and wellbeing activities & events across Liverpool, created to celebrate Black History Month and to include the iconic annual carnival.
Every October, Liverpool drumming and movement troupe, Katumba holds events across L8 and L1 that culminate with the Katumba Halloween Carnival in Liverpool City Centre.
This year, Katumba is partnering with other organisations from the newly-formed BlaST network of Black and Brown Social Traders, including Cycle of Life and Centre of Development. Together, they're delivering 'Routes & Roots – Festival of the African Diaspora' and they're welcoming the whole community to join.
Juliana Pinheiro Landim, Katumba's Co-Founder says 'We are thrilled to bring back the Katumba Halloween Carnival after having to cancel last year's event. This year will be even more special with us being now part of BlaST-Black & Brown Social Traders Network-and devising a whole two weeks of activities with our 'Routes & Roots Festival of the African Diaspora'. Being part of that diasporic history myself, I hope this  festival will help connect, share, and discover our shared history whist celebrating our diversity''
From drumming and dancing to lantern making; slavery tours and bike workshops to wellbeing, this is your chance to connect with the heritage, culture and wellbeing practices of people of the African Diaspora.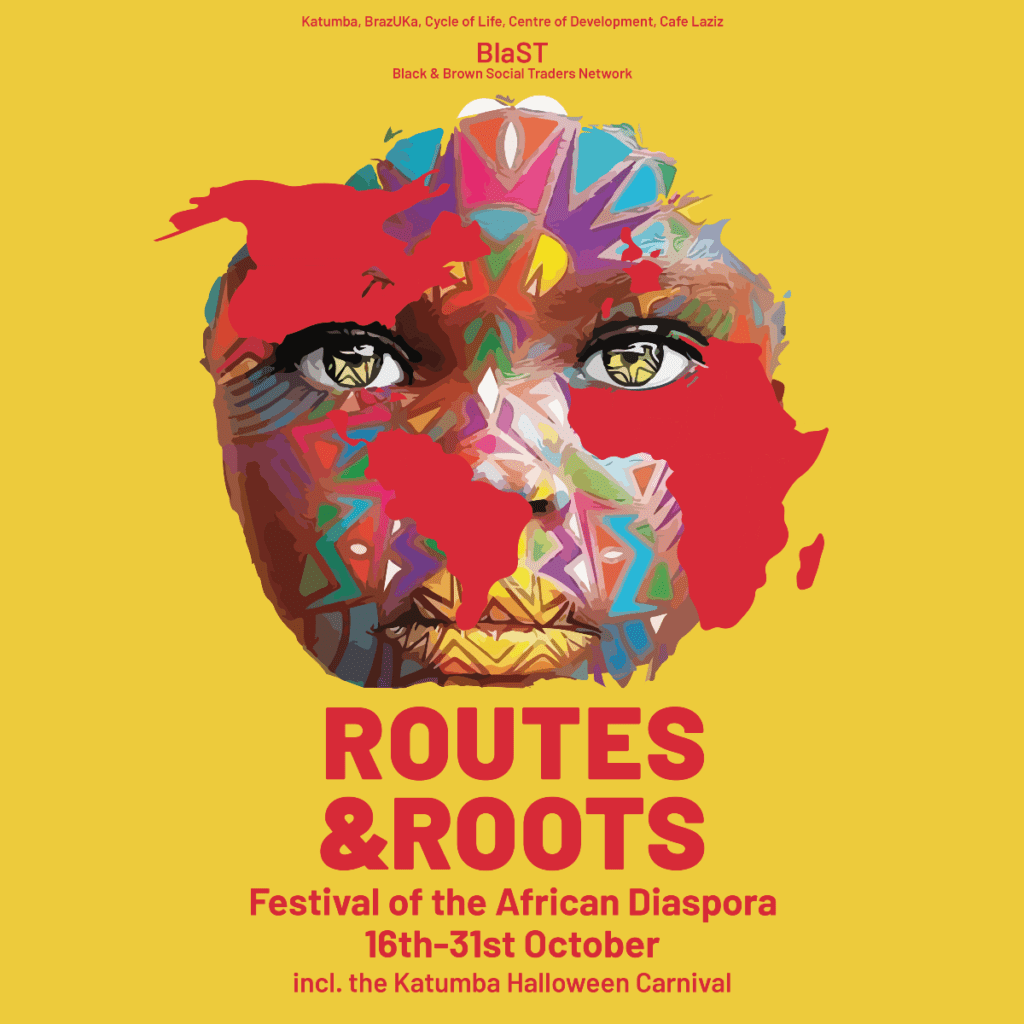 Routes & Roots Festival Line-Up
Festival Opening Day
Saturday 16th October / 12 – 5pm
at The Bombed Out Church / St Luke's
Dance, Drumming, Spoken Word, Slavery Tours, and more for all ages.
Community Workshops in L8 & Online
17th – 30th October
Samba, African & Afro-Brazilian Drumming, Capoeira, Cycling skills, Fitness, Yoga, and more!
Katumba Halloween Carnival & BlaST's launch
31st October, 5pm – 9pm
at the Bombed Out Church, Church St and Liverpool One
Transforming the Liverpool City Centre into a playground of imagination, with pop up performances inspiring, and engaging audiences by creating big, bold, visual shows and performances through unexpected spectacle of drums, fire, lights, dance, theatre and more!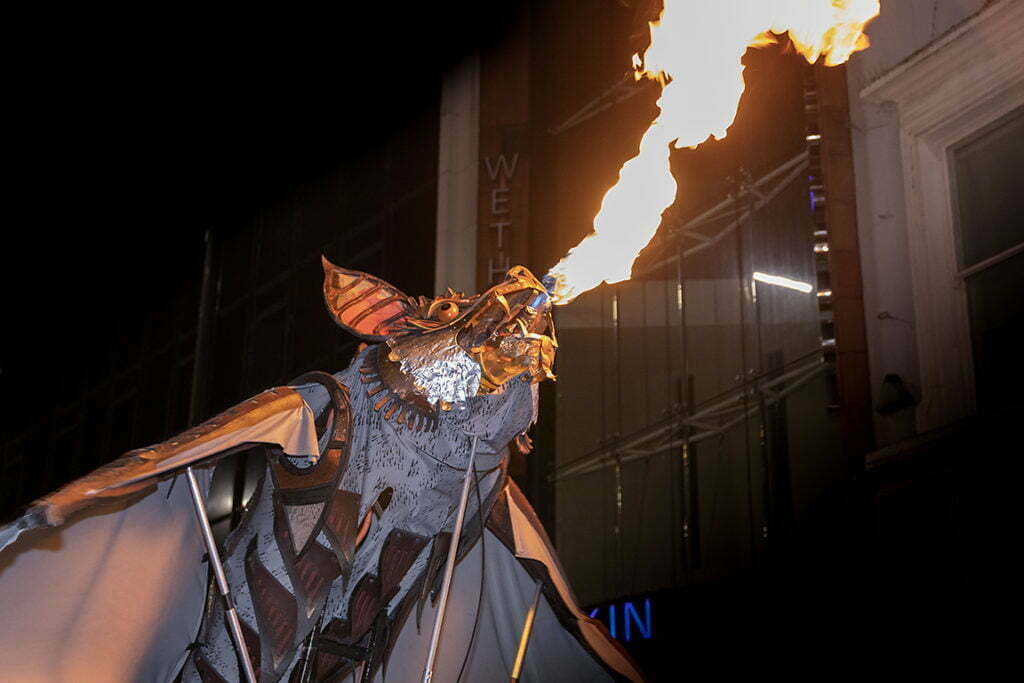 Routes & Roots-Festival of the African Diaspora is also part of the official Liverpool City Council Black History Month programme of activities.
Ibe Hayter, Cycle of Life Director, says: 'I am really excited to be part of this pioneering collective in the Liverpool city region-the Black & Brown Social Traders Newtork-BlaST. Our Routes & Roots Festival is a great opportunity to bring together and showcase the fantastic and diverse talent within Liverpool's black business community. The festival will also give the wider business community a chance to take a look at the STO's on show and create avenues for collaboration and new partnerships within the region.'
Adele Myers from Centre of Development, says: 'I want this festival to bridge gaps, showcasing the power in understanding and celebrating cultural differences in the hope to reshape our social ideas that are divisive(…) We don't see people as labels – Life is more complex and interesting than that. We are all shaped by our family, our education and by the experiences that we face daily. These things shape us and make us into who and what we become.
We hope to welcome the whole of the Liverpool City Region to come along and feel the beauty in connecting with our heritage and the legacies of our ancestral diaspora.'
All activities will be free, but pre-booking is essential.
For information on all upcoming events and activities, please visit www.katumba.co.uk/routes-and-roots.