LightNight At Home 15 May 2020
LightNight At Home will take place next week in place of the usual annual cultural event which happens around the city.
From 5pm on Friday 15 May LightNight invite you to follow #LightNightatHome and join in an online exploration of work by many of the artists and organisations who had so much planned for the festival this year.
Fittingly the theme for the festival this year is Home, and it feels all the more important now. Home is a space, a memory, a feeling – what will Home mean when we emerge from this crisis?
The communal real-life experience of LightNight is its biggest strength and although the team cannot replicate this online, they see Friday 15 May as a chance for us all to champion and celebrate what the arts mean to us all. Whilst we are all withdrawing into our homes, let's reconnect online for an evening of sharing, creativity and solidarity.
LightNight At Home Highlights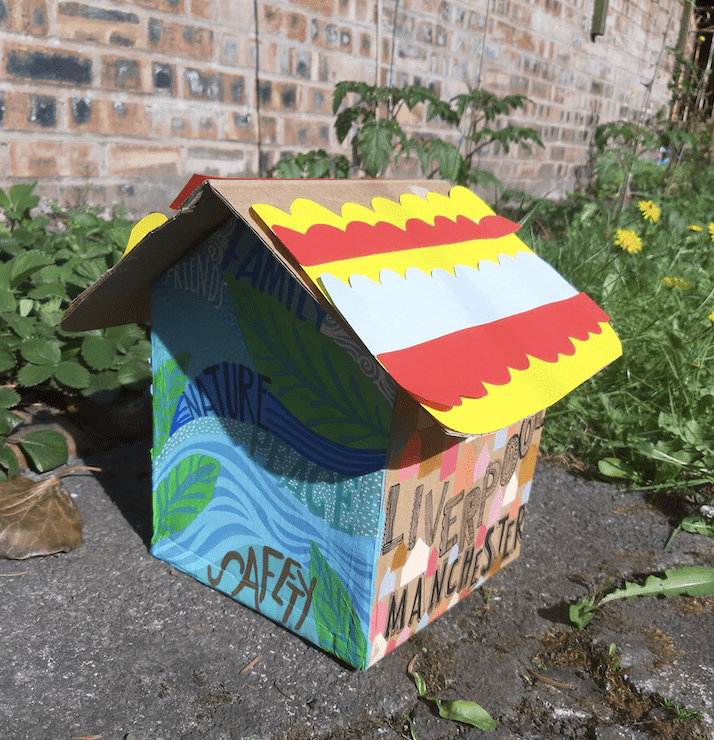 Interlace
Make your own 3D Home with artist Laura-Kate Chapman, decorated with what home means to you. Download the resources.
FACT's The Living Planet
FACT's online programme The Living Planet looks into how wildlife and plants respond to the actions of humans. Next week is FACT's Bat Week – as part of #LightNightatHome, join them on Facebook from 5pm for a Q&A with Merseyside Bat Group expert Charlie Liggett.
Donate to LightNight
LightNight needs your continued support. If you have enjoyed the festival in the past, and love the work Open Culture do, please consider donating to help keep LightNight going in the coming years.
Follow the hashtag #LightNightatHome on Facebook, Twitteror Instagram.
For more information about LightNight At Home visit https://lightnightliverpool.co.uk/lineup/