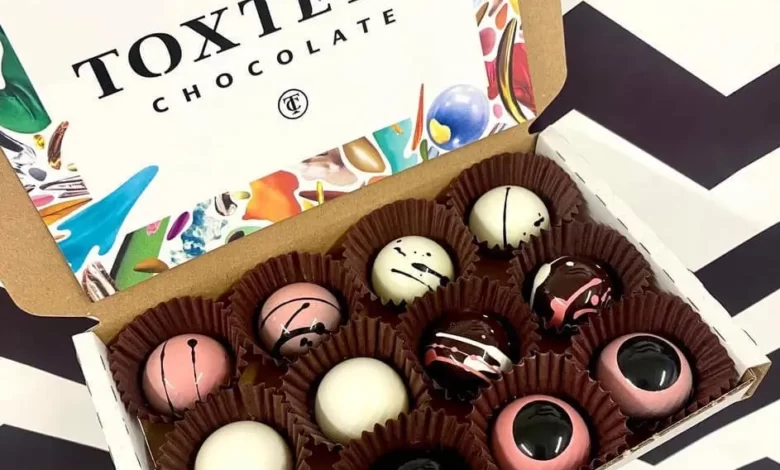 Sweet-tooth enthusiasts unite! International Chocolate Day is just around the corner (Wednesday 13 September) and on this delectable day, the world celebrates the indulgent delight that is chocolate. Here's how you can celebrate International Chocolate Day in Liverpool.
Chocolate For Breakfast?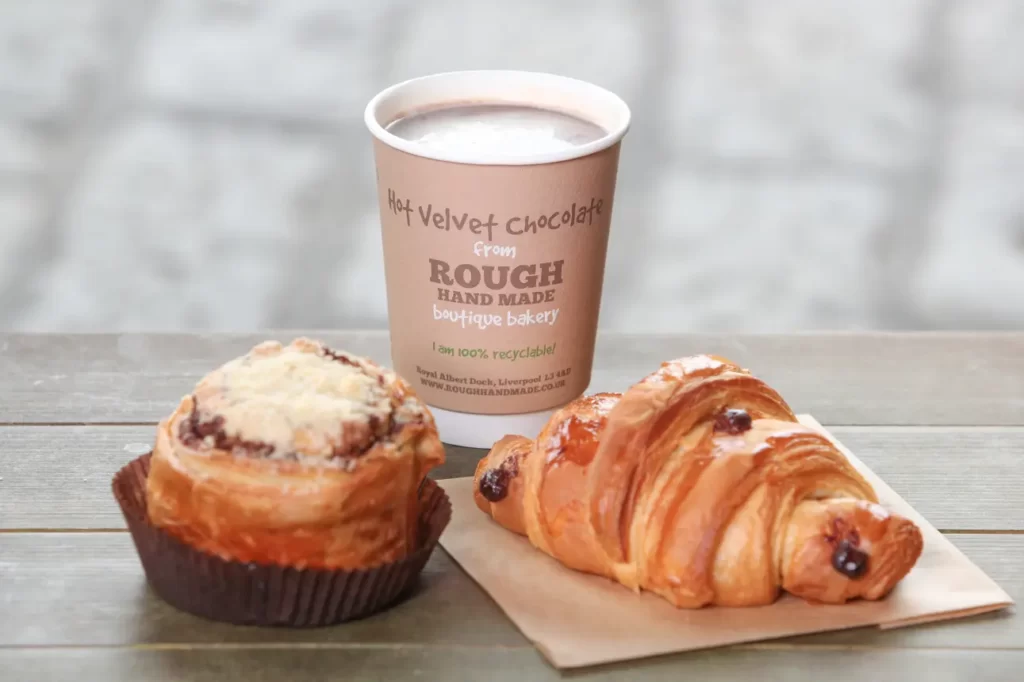 Rough Hand Made
Start the day off right with a delicious selection of handmade pastries from boutique bakery, Rough Hand Made. Located on the inner quay at Royal Albert Dock, choose from milk chocolate croissants with buttery pastry to cocoa and hazelnut creations and pair your pastry with a velvety hot chocolate – made with solid milk chocolate twirls and hot milk – for the ultimate breakfast indulgence.
Pancakes
Alternatively, start the day off with some chocolate pancakes. Check out our guide to the best places to get pancakes in Liverpool for inspiration.
Visit A Dedicated Chocolate Shop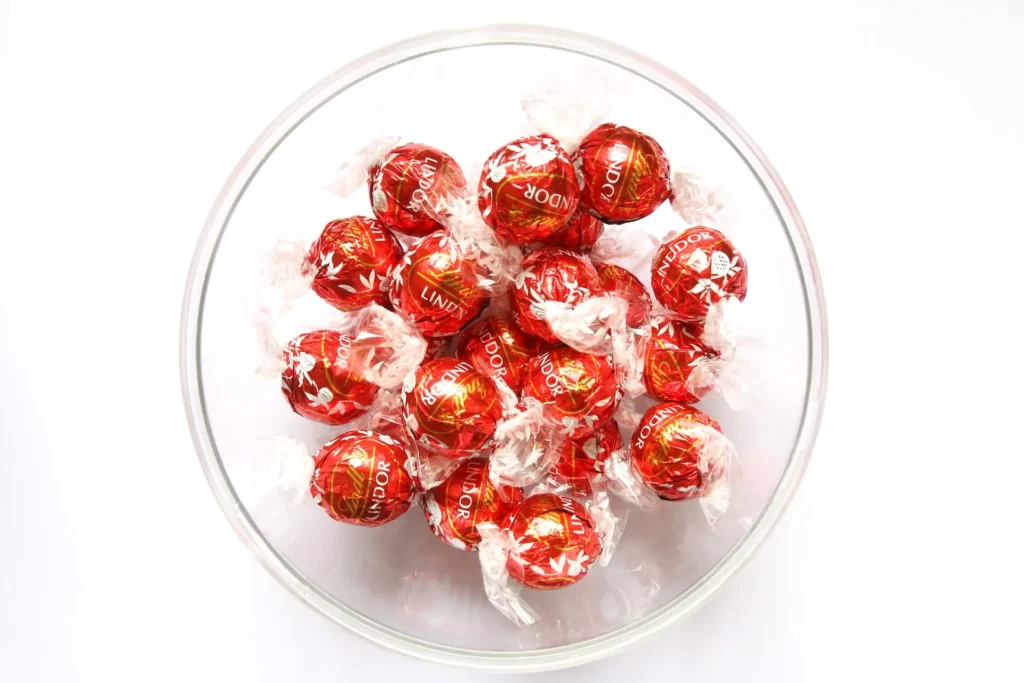 Pop into Liverpool ONE for a chocolate fix at Hotel Chocolat or Lindt's chocolate shop.
Support Your Local Chocolate Makers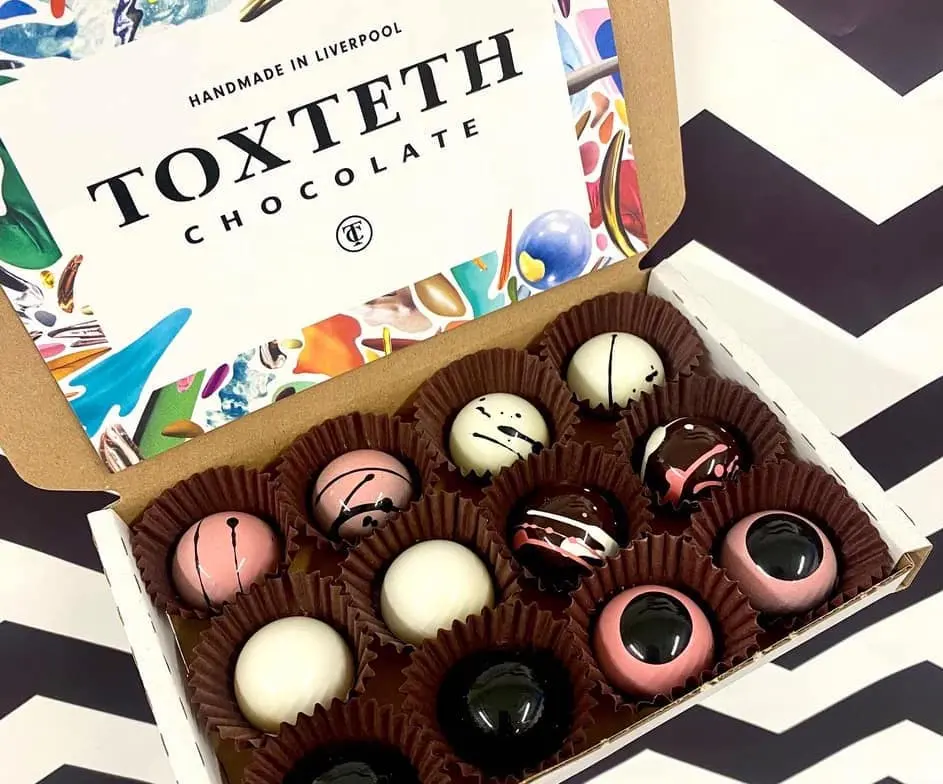 Tocky Choky is an amazing local, independent chocolate maker "inspired by the colour and spirit of Toxteth". Coco Baroque is an artisan bakery and chocolatiers and The Chocolate Cellar is another fantastic local chocolatier who also run chocolate making workshops! These wonderful choc makers also pop up at local makers markets so give them a follow on their socials to find out where they'll be next.
Dining Out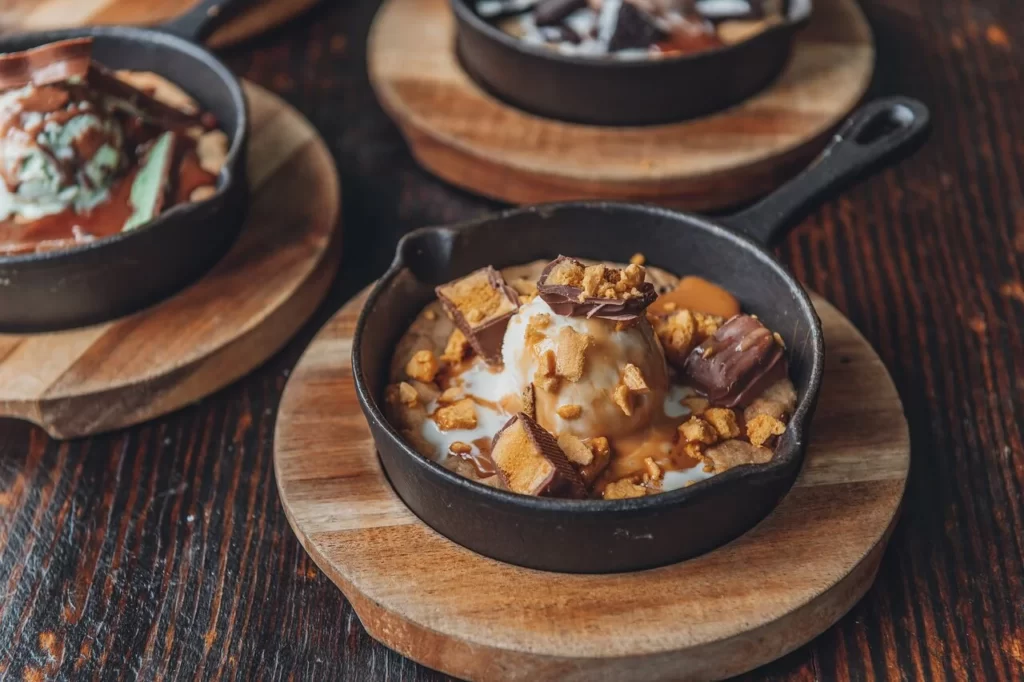 If you're not ordering a dessert after a nice meal then what are you even doing? Check out these dockside restaurants that also happen to serve some choc-tastic desserts.
Maray
A meal in Maray isn't complete without a sweet treat overlooking the waters of Royal Albert Dock. Sitting pride of place on their dessert menu, alongside their beloved Medjool date bread and butter pudding, lies Maray's chocolate and sesame tart. Made with coffee, apricots and sweet raspberries, the combination of flavours is guaranteed to leave tastebuds tantalised.
Titanic Hotel Liverpool
For an indulgent dessert in a luxury setting, visit Titanic Hotel Liverpool's onsite restaurant, Stanley's Bar and Grill. Boasting a theatre-style kitchen, diners can watch the culinary talent unfold during an evening of decadent dining. For the perfect end to any meal, opt for their double chocolate brownie topped with vanilla ice cream and a selection of fruit for a lip-smacking combination.
Gusto
Located in Edward Pavillion at Royal Albert Dock, transport yourself to the Mediterranean with a trip to the Italian-inspired restaurant, Gusto. From Biscoff and Chocolate Dough Petals perfect for sharing to a warming chocolate brownie, there's a dessert for every chocoholic. For extra extravagance, opt for their Chocolate Espresso Martini Mousse, featuring a ginger biscuit base and topped with Chantilly cream.
Miller and Carter
For those looking to celebrate International Chocolate Day with something a little bit different, visit Miller and Carter for an exceptional range of delicious dishes, putting steak front and centre. After a mouth-watering meal, sip and savour a Baileys Chocolate Orange-tini, featuring Baileys shaken with Cointreau, De Kuyper Crème de Cacao chocolate liqueur, orange bitters and cream.
The Smugglers Cove
Head dockside for a trip across the seven seas with the pirate-inspired venue, The Smugglers Cove. After tucking into a flavourful meal and sipping on exotic concoctions, choose from a selection of Cookie Dough desserts, including chocolate bar favourites – Crunchie and Oreo.
Revolucion de Cuba
Head to the sunny streets of Havana with a trip to Revolucion de Cuba and tuck into the Latin American delicacy – churros. Found on its bountiful menu full of Cuban classics, choose crispy churros dusted in sugar and drizzled in melted chocolate for the ultimate dessert to end your Caribbean-inspired experience.
Dessert Delivery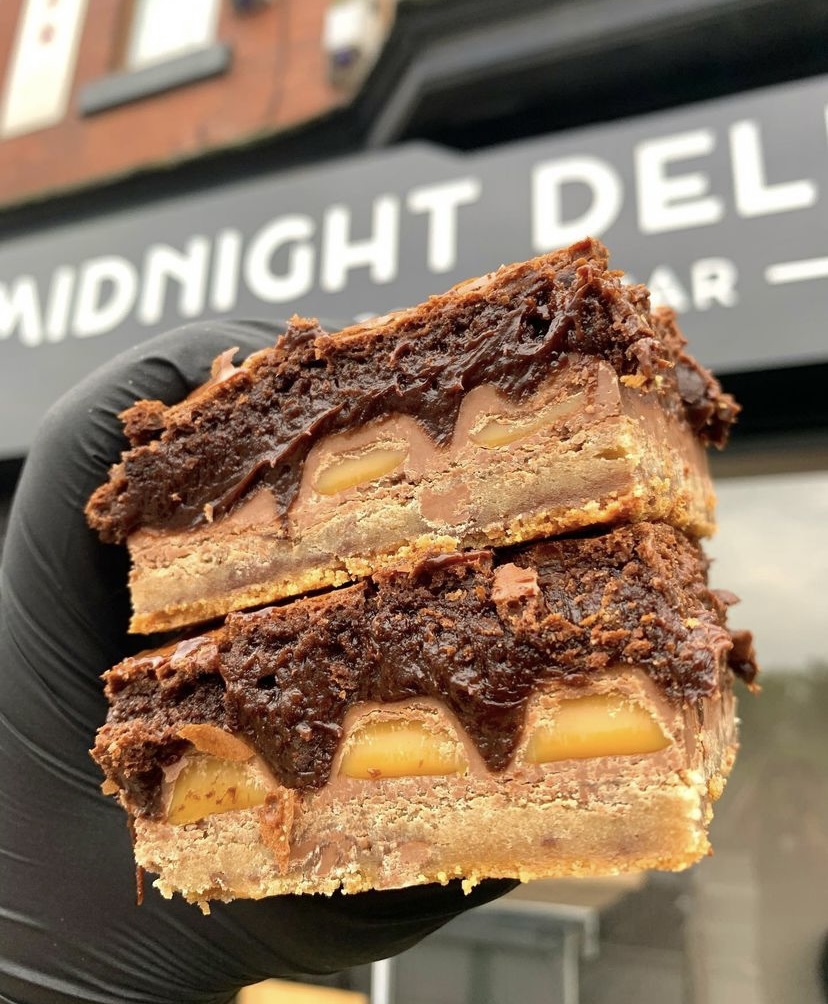 Midnight Delivery
The Midnight Delivery has a cult status in Liverpool, with stores in the Baltic Market, Smithdown Road and Orrell Road in Bootle they deliver a variety of desserts, including cakes, brownies (their Slut Brownies are the best!) waffles, milkshakes, donuts and more. They also have a selection of vegan and gluten-free options.