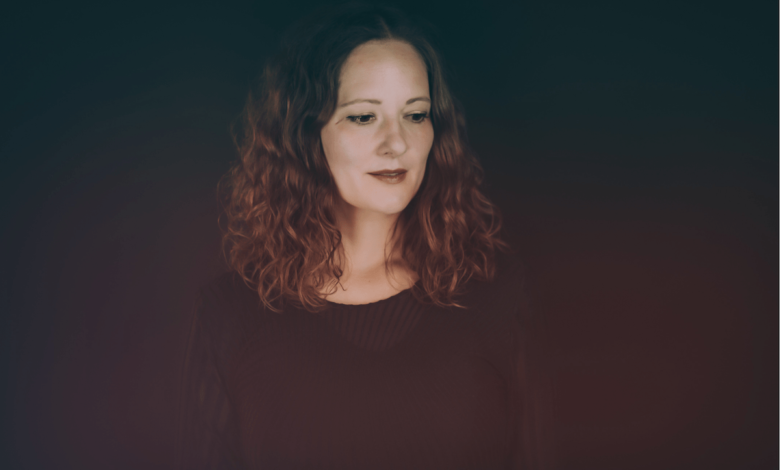 Dorothy Bird is a singer-songwriter based between Liverpool and Berlin. With ringing endorsements from BBC Introducing, Tom Robinson's Fresh On The Net and BBC6music Mixtape, Mersey Radio and a plethora of tastemaking magazines both in England and her native Germany. We had a chat with her ahead of her upcoming Liverpool show and debut album release.
Liverpool Noise: It looks like 2022 is going to be an exciting year for you, what with your upcoming show at The Everyman on 24 March, as well as your debut album Belonging scheduled for 24 June. Do you see that this year being quite pivotal in your artistic career?
Dorothy Bird: Every year I'm surprised by the beautiful things that happen, but I'm especially excited for everything that's going to happen this year. Whatever the year brings, I'm ready, looking forward to it and I'm just so grateful for it! The concert on March 24 will be very special. Dave McTague has created this new intimate concert series for Mellowtone and I'm delighted to be a part of it. With the album that is going to be released on June 24 by Klee Music, a dream comes true. The album will be released as a 12″ vinyl in a gatefold sleeve and I really can't wait to hold it in my hands. To celebrate it, we will play a show at Jimmy's Liverpool in summer and shows in Berlin and other cities in Germany.
LN: Your music has great depth to it. Shimmering soundscapes with visceral vocals. The production is painstakingly nuanced. So what is the compositional journey that you embark, from initial idea to fully recognised musical statement?
DB: Thank you very much! It is a beautiful image to think of a composition as a journey. You just start driving, turn off the sat nav, and drive until the place appeals to you. Then you take a closer look around, get to know the people and landscapes and take photos of everything that moves you the most.
Song ideas come to me in different ways. It usually starts with chords or arpeggios that I improvise on the piano. Sometimes it's the sounds that I'm trying out on the synthesizer that lead my fingers and let them search. When I start singing along and the first words are appearing, then I know I'm on the track to a song. I try to let music theory or old patterns influence all these processes as little as possible, but instead, I try to let my subconscious speak. Then I write the lyrics and record a demo in Ableton. I let the words and mood sink in and I experiment with synthesizers, atmospheric sounds and instrumentation. Once the composition is done, I take the individual tracks to producer and multi-instrumentalist Jon Lawton at Crosstown Studio and we work on the songs together. Oh, I love these studio days! Jon can feel the essence of a song and we work on all the details to bring it out. A lot of time and love went into the recordings and production. On the album, Jon plays guitar and bass beautifully, and he also did the programming. Amy Chalmers wrote string arrangements for a few songs, which we also recorded at Crosstown Studios. And Natasha Jaffe recorded her beautiful, warm cello for a few songs in Berlin. Jon Lawton mixed all the songs and Pete Maher mastered them.
LN: Your music has been described as Art Pop, which sort of belies the depth I mentioned before. To these ears, your musical exploration follows similar paths journeyed by the likes of Brian Eno, David Sylvian and Holger Czukay. So, what or who have been your artistic influences, not just confined to music, but to the Arts in general?
DB: The musicians you mentioned create atmospheres and stories with their music, I like that a lot. I'm inspired by Bjork, Thom Yorke and Goldfrapp, as well as Billy Holiday and Nina Simone – I love the emotionality, complexity and artistic vision of these artists. I am also moved by the compositions by Ólafur Arnalds, and some poets have accompanied me for a long time too, such as Maya Angelou, William Blake, Rainer Maria Rilke, Theodor Fontane and Erich Fried. I also love going to exhibitions to see photography, visual arts and immersive artworks. Art always looks closely; it absorbs the essence of life, science, nature and history, and it creates worlds and hypotheses that can be directly experienced and reinvigorate the soul.
LN: You have written music to be performed on stage within the theatrical realm, specifically in Germany and Europe. Would you agree that writing for stage and for your own personal artistic persona are two different things, with vary challenges and tensions? If so, how do you overcome these challenges?
DB: The two ways of writing differ somewhat, but also have a lot in common. When writing for my own personal artistic persona, I follow my heart and the stories I want to tell. Music for theatre, dance and acrobatics is about sensing the deep- lying feelings, moods or meanings of movements and scenes, capturing them and making them audible. The music influences how something is perceived, it can reinforce an action on stage or provide a counterpoint to clarify a subtext. I find that very exciting and inspiring, and when composing I feel like I'm on a research trip. The real differences and challenges for me are more the time pressure. Theatre productions have a deadline because of the fixed date of the premiere but some night shifts have always helped me to finish the writing and producing. For the production of the album, we took the time it needed and it was done when it was done, which feels quite luxurious.
LN: Dorothy Bird is your persona for the Art that you create. However, there have been some individuals with the same name who have enjoyed interesting careers in the arts. For example Dorothy Bird was a celebrated dancer and author; Dorothy Maywood Bird a celebrated children's author; and Dorothy Bird being a portrait of a lady by the celebrated American painter Bernard Karfiol. Is this just pure coincidence or were you aware of the above examples? Or did the name conjure up a particular period in time, a certain sensibility?
DB: I wasn't aware of that when I came up with the name, only later did I hear about these artists. But they are all very interesting artistic personalities that I would have liked to have met. Who knows what similarities would have surfaced. My artistic name Dorothy Bird was born in a club in Berlin. At a concert, I was performing an original song called 'Home' and I was wearing red shoes, and so the first name is inspired by Dorothy from the Wizard of Oz. And the Bird comes from the coincidence that two of the fellow musicians that night wore T-Shirts with a bird motif and I love flocks of migratory birds.
LN: You live between two famous cities, Berlin and Liverpool. Not only famous in their own right for historical reasons, but are also both massively important cultural centres. So how does each city, each with its unique sense of place, influence your writing?
DB: What I like about Berlin and Liverpool is that people from all over the world have been settling here for several generations. In Berlin, the separation of East and West lies still in the air, along with all the differences, longings, dreams and new possibilities. Both cities are very lively and are constantly changing, which I find very exciting. And besides all the glitter, both cities have their rough edges, with deep histories and touching life stories of people. All of this creates a rich inspiring culture which I really like. But mostly it's the people I meet in both cities that influence my writing, like the musicians I hear at concerts or play with, or my personal contacts. For example, because I know Natasha in Berlin I can imagine songs with warm cello, or I can hear string sections because I met Amy in Liverpool.
LN: Will you be performing a majority of the Belonging album at your Everyman show? What can we expect?
DB: At the Everyman, I will play a few songs from the album Belonging, as well as a few songs from EP's that have already been released. We will be performing as a trio, with Jon Lawton on guitar, Ryan Mallows on drums and myself singing and on piano and synthesizers. Blue Saint will be opening up and Jonnie O'Hare will DJ between the live artists too. I'm looking forward to it a lot!
Catch Dorothy Bird at Mellowtone's show, downstairs at the Everyman Theatre on 24 March. Advance tickets are available here.
Follow @dorothybirdmusic on Facebook and @dorothy_bird on Instagram for updates.
Steve Kinrade