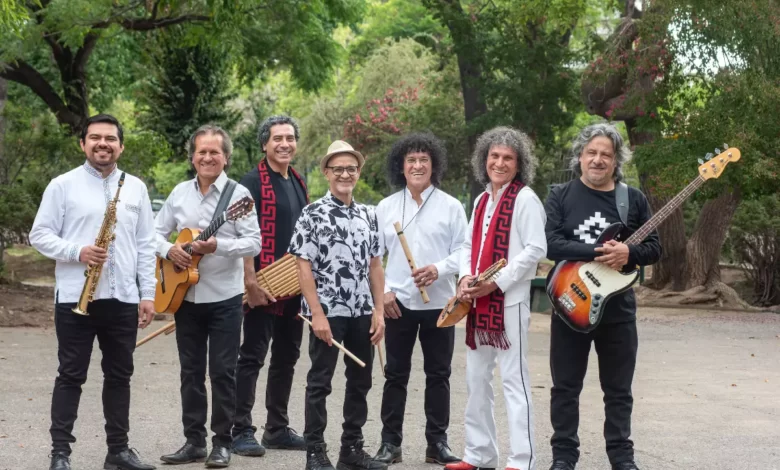 Music
Chilean Musical Heroes, Illapu, To Play Only UK Date At Liverpool Philharmonic Hall
On Sunday 15 October, Liverpool Philharmonic Hall will play host to one of Latin America's most important musical exports – Illapu. 
True Chilean emmisaries, Illapu has had a storied career, stretching back nearly 50 years. Formed in 1971, in Antofagasta (Northern Chile) – by brothers Andrés, José Miguel, Jaime, and Roberto Márquez Bugueño – Illapu pioneered a style of music known as "folklore andino", and have been hailed as one of the most important Latin American bands with Andean roots.
Their seminal LP "Despedida Del Pueblo" (1976) saw them first achieve national acclaim with one of their most beloved songs, "Candombe Para Jose". Upon returning home from a European tour in 1980, Illapu were accused of raising support against the Pinochet dictatorship and sent into exile, returning a decade later after living in France and Mexico. Their 1993 album "En Estos Dias" – recorded soon after – includes one of the most popular Chilean songs of all time "Lejos Del Amor", and went on to become one of the country's highest selling albums.
Their name comes from the Quechua word meaning 'Lightning Bolt' and Illapu have continued their journey through Chile and the world, taking their traditional rhythms and magic sounds – alongside their distinctive voice – to every place they visit.
This sole UK date has been made possible by Liverpool's own LUMA CREATIONS, and forms an integral part of this year's Chile 50 programme – marking the 50th anniversary of the military coup in Chile which saw the death of the democratically elected president, Salvador Allende, the murder of thousands of Chileans, and the forced exile of hundreds of thousands more. The leader of the coup, General Augusto Pinochet ruled Chile from 1973-1990 with an iron fist, overseeing concentration camps throughout the country and a litany of other human rights abuses.
In commemorating the 50 years and presenting one of Chile's most treasured exports, Luma Creations pay homage to all those who were lost and all those who fought and stood shoulder to shoulder with the Chilean refugees scattered across the globe.
Support on the night comes from Grupo Luma. Led by Chilean brothers Francisco & Oscar Carrasco who came to the UK in 1975 as exiles from the military dictatorship, Grupo Luma presents a beautiful mixture of Chilean and Latin American protest songs as well as original compositions that take the audience on a journey through Latin America. The band is a fusion of many genres, with powerful rhythms and melodies of struggle and solidarity.
Francisco & Oscar arrived in the UK as 11 & 14 years old yet very quickly began their musical careers playing at solidarity events for Chile, South Africa, Palestine, the Miners, Dockers, and many more, and have continued their journey as artists for the people. They are joined by four wonderful UK musicians (Erik Bichard, Max Alder, Jonathan Raisin and Phil Hargreaves) who have travelled with them in many guises throughout their time in Liverpool. Grupo Luma has been touring the UK this year with the Chile 50 years show and have played to great acclaim at La Linea Festival, Migration Matters Festival and El Sueño Existe Festival, amongst many others.
Illapu
Sunday 15 October 2023, 7:30pm
Liverpool Philharmonic Hall
with support from Grupo Luma
Tickets