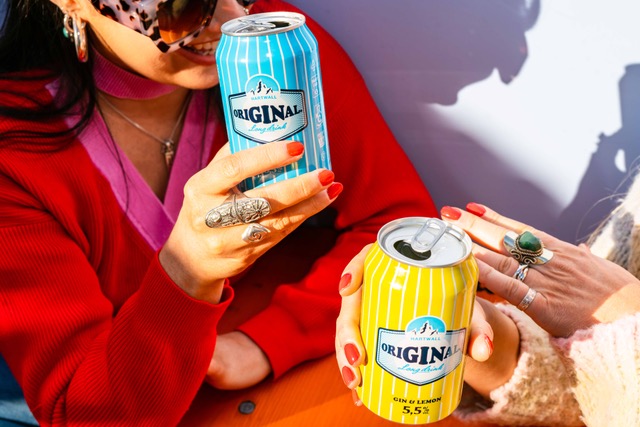 Bars in Liverpool
The sun is out and the time is NOW! Hartwall Original® Long Drink Free Drink At Crazy Pedro's Tonight
After a wet few weeks in Liverpool the sun is finally shining and at 5pm, you'll be able to celebrate the long awaited arrival of summer with a gin in a tin on the house from Hartwall Original® Long Drink!
The team behind the world's first cocktail in a can have partnered with Crazy Pedro's, the infamous innovative laid back pizza parlour, to provide the people of Liverpool an unmissable after-work treat to toast to this week's heatwave.
Lately, life has involved so much waiting around and weeks-in-advance plans. There's no time for that. Head straight from the office to Crazy Pedro's on Parr St, Ropewalks to grab a free tin of Original® Long Drink, then kick back and enjoy it on the terrace in this GLORIOUS sunshine for free! Get out there and embrace it – absolutely no strings attached!
Original® Long Drink – or gin in a tin as it's more commonly known – is made of Finnish artisan gin, with handpicked natural ingredients, and was originally made for the Helsinki Olympics way back when in 1952. Refreshment guaranteed, the OG flavour is gin and grapefruit soda but there's also orange, lemon or cranberry to choose from. You'll probably recognise them by their infamous stripy cans – great for the 'gram.
The time is now to vibe-check the Whatsapp chat, and arrange a spontaneous post-work sesh at Crazy Pedro's all starting with a free can of Hartwall Original® Long Drink, as a pat on the back for working through the glorious weather.
Crazy Pedro's Liverpool location will be open until 4AM, with free gin in a tin available until stocks run out. One free can of Hartwall Original® Long Drink will be available per customer.
Kippis! (That's cheers in Finnish!) See you at the bar. Please drink responsibly.