Yes, it's finally here. The novelty café that everyone's been waiting for. London did it, Manchester followed suit and now us Scousers finally get a go. Forget eating a quick bowl of cereal at home, in fact you can forget just putting one type of cereal in a bowl altogether and instead you can head to grand central, go down the stairs and enter Tiny Rick's – a comic book, board game, cereal filled heaven where your inner child can run riot for a couple of nostalgic hours.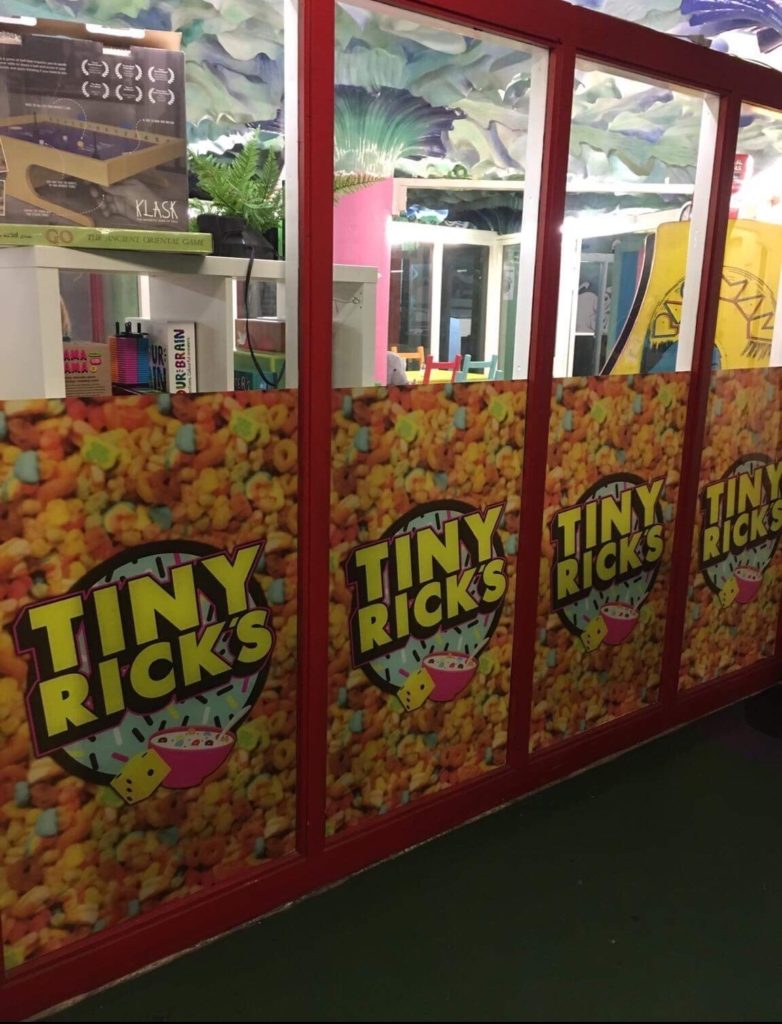 Now, it's no secret that a lot of people scoff at the idea of a 'cereal café, with many adopting the 'just eat it at home attitude'. Whilst the majority of the UK do this every morning, for an avid cereal lover, Tiny Rick's is every dream and more come true. Because, of course, Tiny Rick's isn't your average 30g of Cornflakes and semi-skimmed milk before a day in the office, oh no.
Tiny Rick's serves up 'cereal cocktails' – allowing you to choose from one of their own creations or even make your own, serving up classic favourites such as Cheerios and Nesquik as well as boxes you can only get in America (a Captain Crunch, Ore-o and Cinnabon combination anyone?!). Once you have chosen your combination in a size small, medium or large, you can then choose your milk flavour (yes, chocolate is on the menu) and 'top' your cereal with a range of delicious treats you could only dream of doing as a child.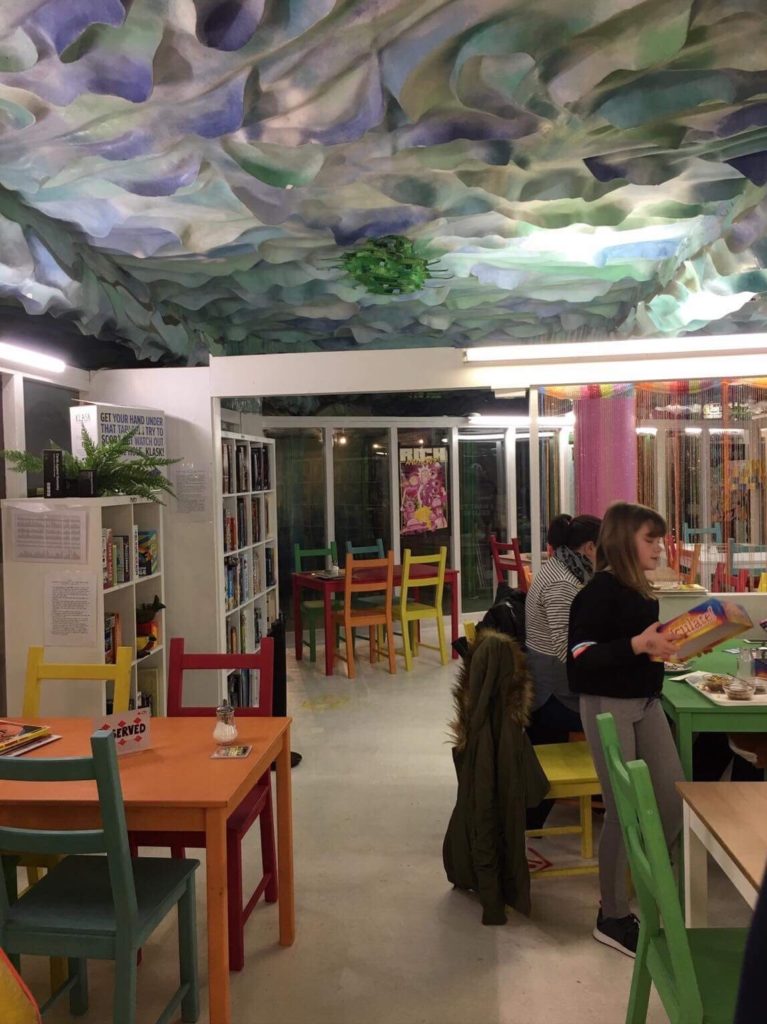 The toppings include Happy Hippo's, Malteasers, mini chocolate brownies and dollops of Nutella and Biscoff – turning your cereal into more of an epic dessert than a breakfast staple. The cereal bowl combinations really are endless and when I left, I was already mentally creating a bowl for my next visit. If you're not feeling cereal, you only need to glance at the enormous collection of pop tarts available (we had the delicious pumpkin pie) and the rainbow bagels supplied directly from The Bagelry to get your stomach rumbling.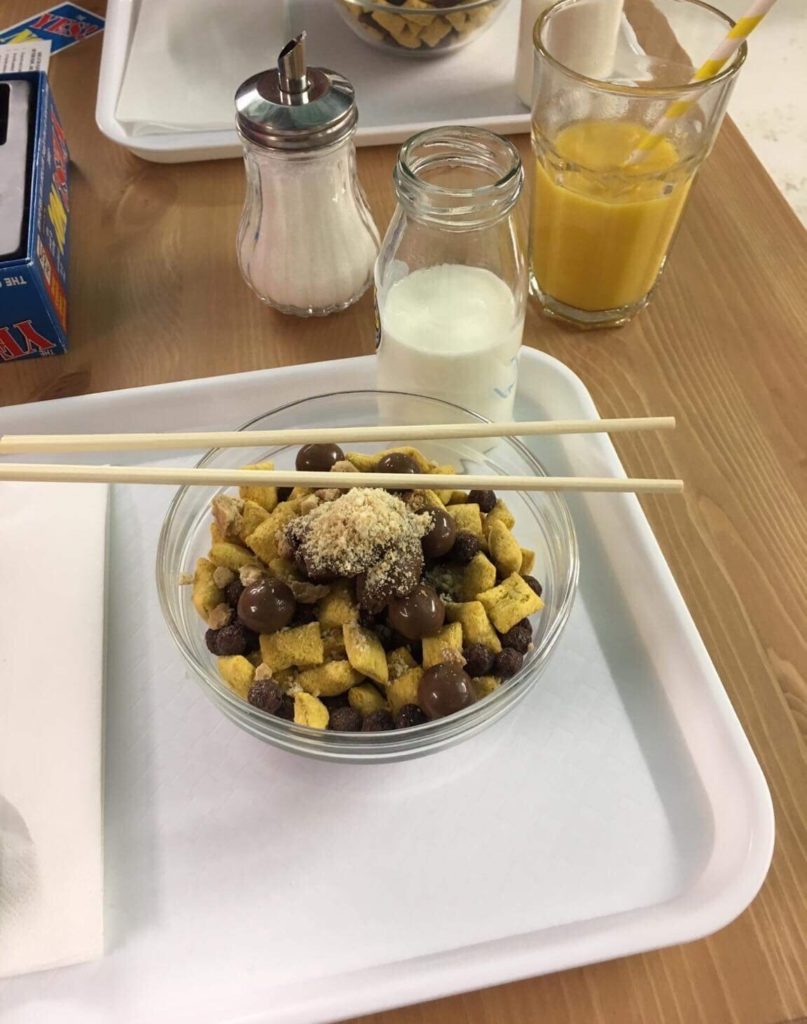 Not only does the food at Tiny Rick's transport you to way back when, its brightly coloured, cartoon like interior also reminds you of the good old Nickelodeon days. With colourful chairs and tables, a giant Pacman machine and more 90's games than your parent's loft, Tiny Rick's is a great place to visit if you just want to forget about, well, general life for an hour or two. Waiting on our cereal, playing a good old (stupidly competitive) game of Snakes and Ladders, I couldn't help thinking that Liverpool could do with more carefree, laidback places like Tiny Ricks, somewhere to leave your troubles at the door (there is also coffee, probably something the younger you didn't need so much).  So pop in to Tiny Rick's for a pick me up, whether that be a quick visit in the morning before work or a pre-bedtime bowl of crunch.
Laura Nicholson