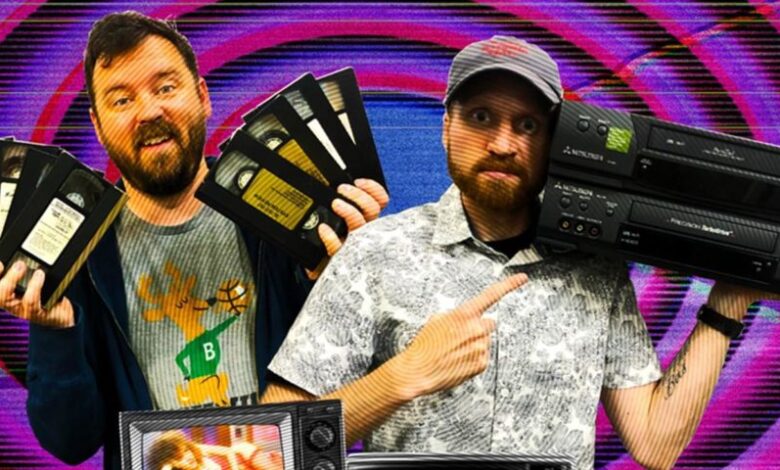 The Found Footage Festival, the acclaimed touring showcase of odd and hilarious found videos, is coming to the Liverpool's VideOdyssey with a brand-new show, on 12 March.
Hosts Nick Prueher and Joe Pickett, whose credits include The Onion and The Colbert Report, will celebrate the 15th anniversary of The Found Footage Festival in a nine date tour across England.
The Found Footage Festival is a one-of-a-kind celebration of the videos that time forgot, dredged up in dusty thrift stores and estate sales throughout North America. Childhood friends Pickett and Prueher take audiences on a guided tour of their latest and greatest VHS finds, providing live commentary and where-are-they-now updates on the people in these videotaped obscurities.
And they couldn't have picked a better venue for the Liverpool tour date, at the home of what is dubbed the UK's last VHS rental shop, VideOdyssey.
VideOdyssey is a unique multi-faceted venue featuring a bar packed with retro arcade machines, plus a huge cinema room hosting regular film screenings as well as the VHS shop.
Highlights of The Found Footage Festival Volume 9 include:
Recently

unearthed footage

from the 1987 Miss Junior America Wisconsin pageant 

An exercise video called

"Skiercise!"

A local news story about

Pudgie Wudgie the Wonder Cat

A

1982 beauty pageant for men

from the southwest of England

Cringe-worthy courtroom footage of Pickett and Prueher in their legal depositions following a federal lawsuit over their news pranks as strongman duo,

Chop & Steele
Advance ticketsfor the 2020 UK tour are available at foundfootagefest.com