Follow The White Rabbit is a brand-new festival to celebrate Bonfire Night. 
Zest Event Management and Bring the Fire Project are joining forces to bring Follow the White Rabbit, a series of free, family-friendly Fire Street Theatre performances to the streets of Liverpool. The partnership received Without Walls funding from Culture Liverpool to plan and deliver the exciting new events this autumn.
Based on the characters from 'Alice in Wonderland', this brand-new bonfire celebration will take place across Liverpool City Centre on the 5 and 6 November between 4.30pm and 7.30pm.
Kept secret until the very day, the locations of the fire pop-up performances will be revealed by following the White Rabbit, who will roam the city centre with the Mad Hatter, the March Hare, the Cheshire Cat and, of course, Alice. The characters will 'lead the way' to the next performance, transforming familiar places into scenes from Wonderland as the story unfolds.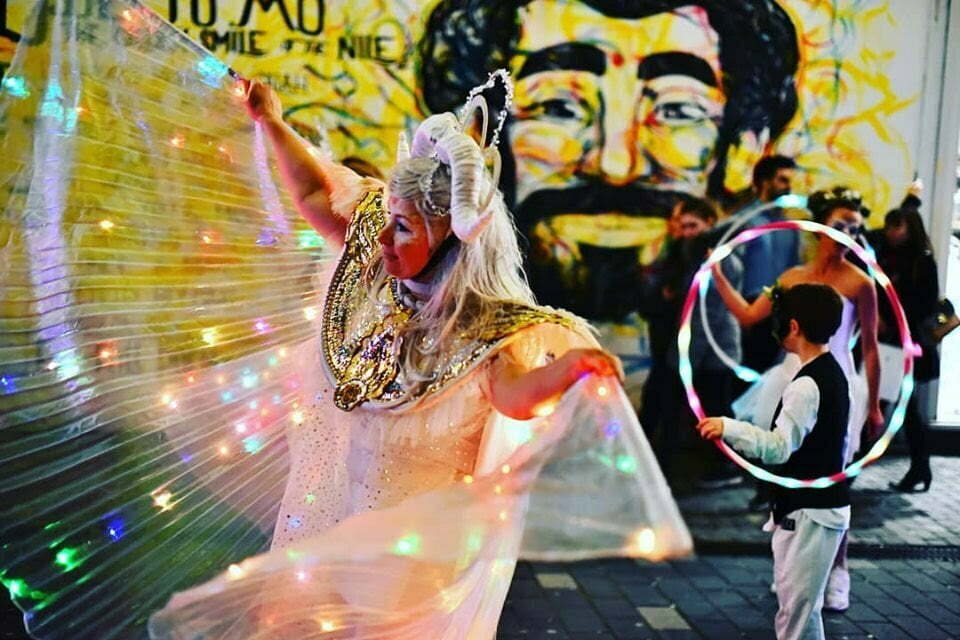 The audience will be taken on an extraordinary journey of wonder, with extravagant "Alice in Wonderland"-themed costumes, magical LED lights and fire-spinning in all its forms creating a hugely attractive visual spectacle. This new event will inspire a sense of adventure and discovery: find and follow the White Rabbit to seek out surprising events in familiar locations.
Szymon Mamys, artistic director at Bring The Fire Project, said 'We are extremely excited about this project! This event uses a fusion of art forms to explore the magical theme of Alice in Wonderland and create a platform for showcasing some talented organisations that call Liverpool home, including the Black-E Youth Circus and Katumba Drumming and Movement. Make sure you take your families and friends for a City Centre walk this Bonfire Night and you will see Liverpool with different eyes!'
Join the Facebook event page here and receive exclusive behind the scenes updates and tempting titbits about the trail.