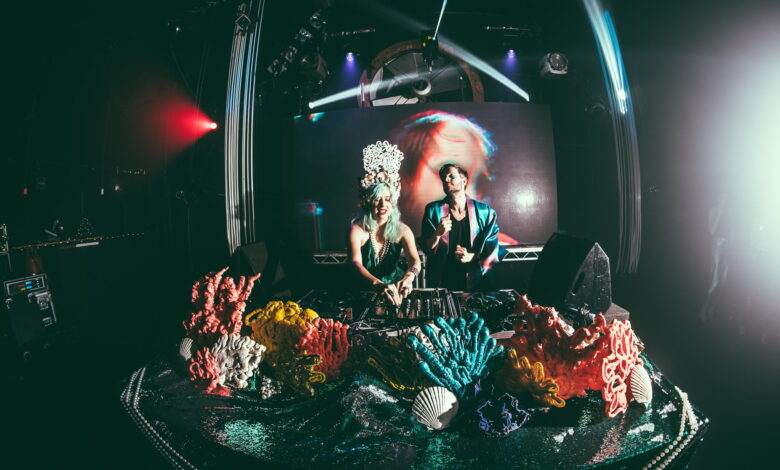 Our favourite touring party is returning to Liverpool next month, as Fleetmac Wood bring their good vibes to the Invisible Wind Factory. Postponed until 12 February 2022.
Since 2012, Fleetmac Wood have been hosting their tunnel-visioned event and celebrating the extensive back catalogue of Fleetwood Mac. With a curated and created assortment of remixes and edits they've shared their passion with like-minded hedonists at some of the best festivals and clubs in the world. Glastonbury to Robot Heart (Burning Man), from fabric London to Kantine am de Berghain. They've twirled through mud, dust, and lasers.
Blame it on my wild heart. After a painful separation they are heading back to the beloved dance floors of the world with renewed love and perspective for their passion and collective need to connect through music. With new remixes, outfits and vigour they want to ignite your inner theatrical selves to their Wild Heart Disco.
8 Years of Fleetmac Wood
Let the mascara run and the chiffon flow. It's going to be emotional. They've all changed a little bit, but one thing will never leave them – their love for Fleetwood Mac, which has literally kept their big human chain together.
A warning: If you don't like Fleetwood Mac at all, Stand Back, Stand Back. It's not advised that you take this journey to the Rainbow's End. Fleetmac Wood is a safe place that welcomes Mac fans of any gender and ethnicity. In the words of Mick Fleetwood "Be kind to one another", you'll make some fabulous friends. If you feel unsafe, harassed or uncomfortable please talk to security at the venue – they are there to help.
Discover our favourite Fleetwood Mac remixes here to get you in the mood for the party.