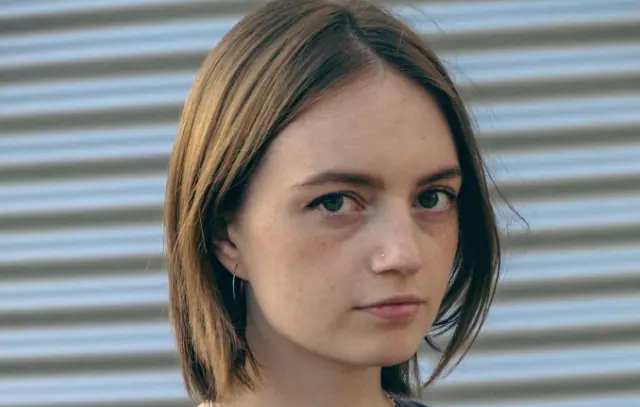 The EPK states that following on from her debut EP in March 2023, Too Good For You is an "unhinged feminist track with intense spoken world vocal, dirty guitar and indie rock drums" which to these ears falls short of a full appraisal. The real hook is the filthy bass line presumably provided by George Higgins, which is a fantastical musical peg for La Bridie to hang her ranting libretto.
You could put the track in the same musical drawer as Wet Leg, however, its heritage could also be tracked back to the TOM TOM CLUB's Wordy Rappinghood, given the same drive, energy and lyrical intent. But where Tina Weymouth is playful, Esme Bridie is vicious and direct. There is no ambiguity at play here. You go girl.
Every artist develops along with their art, and this is just the latest journal entry in Bridie's musical journey. Anyone familiar with her musical output knows Bridie is a singer-songwriter of considerable worth and talent. And although this track maybe a shift in what her older fans would expect, it shows that there is absolutely no drop in creative standards. It's a really fun, interesting track, and given a few breaks and a fair wind, you wouldn't be surprised if Too Good For You considerably elevates her status with the uninitiated.
So fingers crossed – this artists deserves it. But wider recognition will come, whether sooner or later. Esme Bridie is just too good an artist for it not to happen.
Too Good For You is out now.
Follow Esme Bridie on Facebook, Twitter and Instagram for updates.
Sebastian Saint Morne