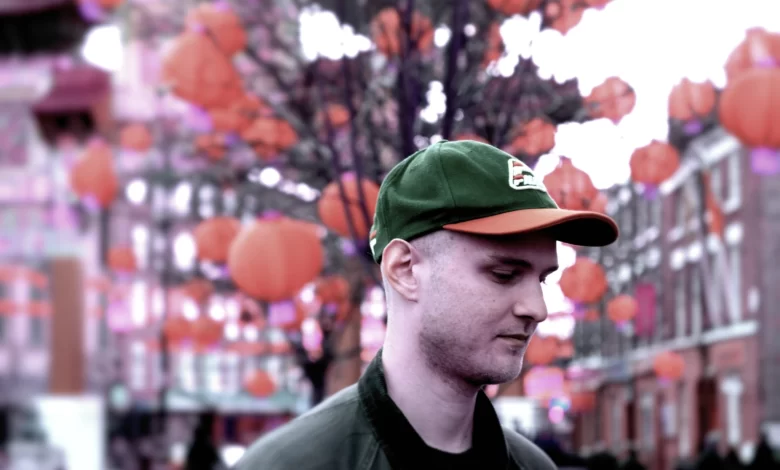 Amalgamating the hypnotic, chaotic groove of jazz with a modern and progressive electronic sound is not a feat to be sniffed at. Try adding some distorted vocals and, if it all goes well, you may replicate the sound of Dorsal.
Expertly walking the line between the world of the singer songwriter and electronic music producers, the Yorkshire and Liverpool-based project has developed a unique sound that feels destined for great things. The relatively unknown artist has already attracted interest from BBC Introducing, who never seem to miss when it comes to spotting up-and-coming talent, and performed in one of Liverpool's more out-there and innovative venues, QUARRY.
Some of Dorsal's most notable influences are Arthur Russel, Aphex Twin and Photay; each of which can be heard within the upcoming single temple, particularly the influence of Russel, whose otherworldly floaty voice blends well with experimental timbres.
The entrancing electric jazz tones underlining the track are reminiscent of another of Dorsal's influencers, BADBADNOTGOOD, whilst the claim that the likes of Alice Coltrane also have an impact of Dorsal's musical direction is evident through the heavily psychedelic rhythm and tones.
All in all, the artists Dorsal claims to be inspired by are world class, and the art he creates does them justice whilst remaining entirely unique and interesting. He's created a playlist of his biggest influences, you can listen to it here.
Dorsal's new track, temple, is genuinely exciting for its unique and refreshing sound. Released on 18 November, this multi-layered, spellbinding track will leave you wanting more from the up-and-coming artist.
Fortunately for everyone, it seems that this is just the beginning for Dorsal. With so much promise and potential in his music we can expect many more good things to come, just remember where you heard about him first…
Follow Dorsal via his socials and music channels here.
Archie Richards