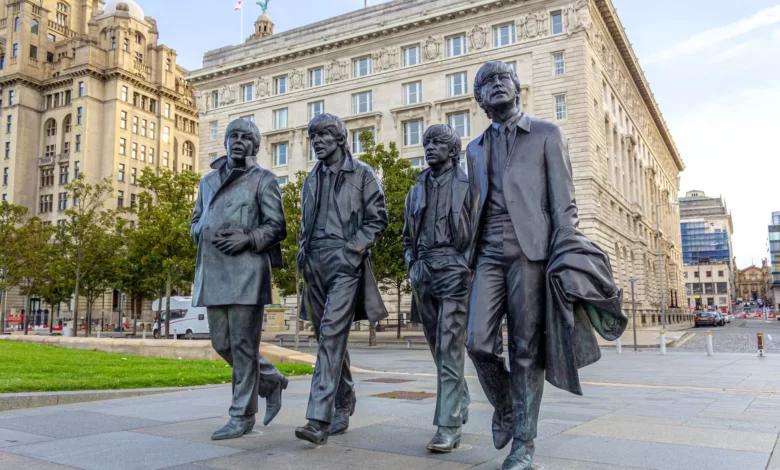 Music
Celebrate 60 years of Please Please Me And With The Beatles This March
In 2016 a group of local, national and international musicians fronted by Roxanne de Bastion and Thom Morecroft gathered together at LEAF on Bold St to recreate the groundbreaking Beatles album Revolver, 50 years to the day since its release. In 2017 Sgt Pepper's Lonely Hearts Club Band received the '50 Years of' treatment with The Ragamuffins as house band, followed in 2018 by the entire White Album from start to finish. In 2019 the collective came together for 50 years of Abbey Road. Unfortunately the 2020 lockdown meant 50 Years of Let It Be just wasn't to be.
Fast forward to Wednesday 22 March 2023 and The Ragamuffins along with Roxanne, Thom and a host of friends and special guests will be returning to LEAF on Bold St to take on the challenge of recreating Please Please Me and With The Beatles 60 years to the day since The Beatles' first album was released.
As with previous shows you won't find carbon copies of Beatles songs. Instead you'll experience new and exciting re-interpretations, re-imaginings, and creative homages to the Fab Four's earliest songs!

Putting their own spin on songs from the two albums will be The Ragamuffins, Roxanne de Bastion, Thom Morecroft. Joining them will be ME and Deboe, Barry Jones (The Southbound Attic Band), plus many more special guests to be announced.
Tickets for this one-off event are £12 available from Skiddle. There will be a small number of tickets on the door when they open at 7.00pm. The music starts at 7.30pm.
Profits from this show will be donated to Choose Love, a UK based charity providing help for refugees where it's needed the most.