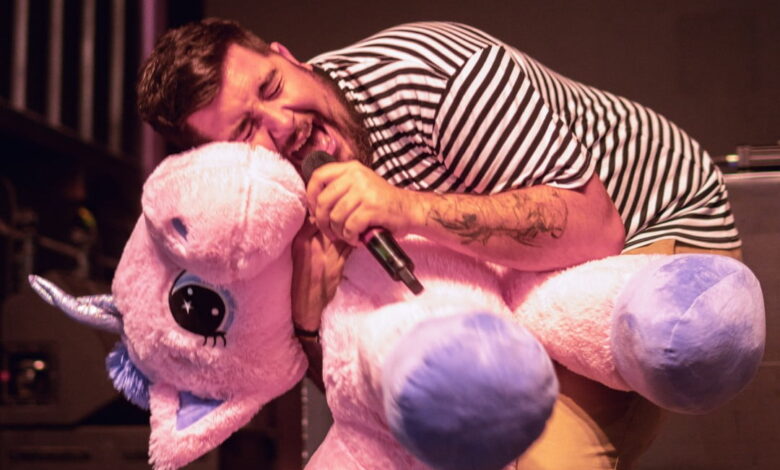 Bongo's Bingo Freeddom Day show is exactly what we were hoping for from the Bongo's team and they haven't let us down. Taking place on Monday July 19 in Liverpool, it's time for the craziest game of Bingo to make the ultimate comeback.
The award-winning concept is back with its first full house for over 16 months since the pandemic started, hosted by Jonny Bongo, with tickets on sale now.
This means every aspect of the original pre-pandemic experience is now finally returning, from confetti cannons and en-masse renditions of Mr Brightside to the rave round, dancing on benches and big cash prizes. It promises to be a magical evening of pure escapism at the Baltic Triangle HQ.
And now the team can reveal their special guest for the show – the legendary Paul Chuckle.
Taking place at Content, it's more than fitting that the city where Bongo's Bingo started back in April 2015 is the same place where life returns a bit more back to normal. And there are many more dates and locations to choose from across the UK this summer.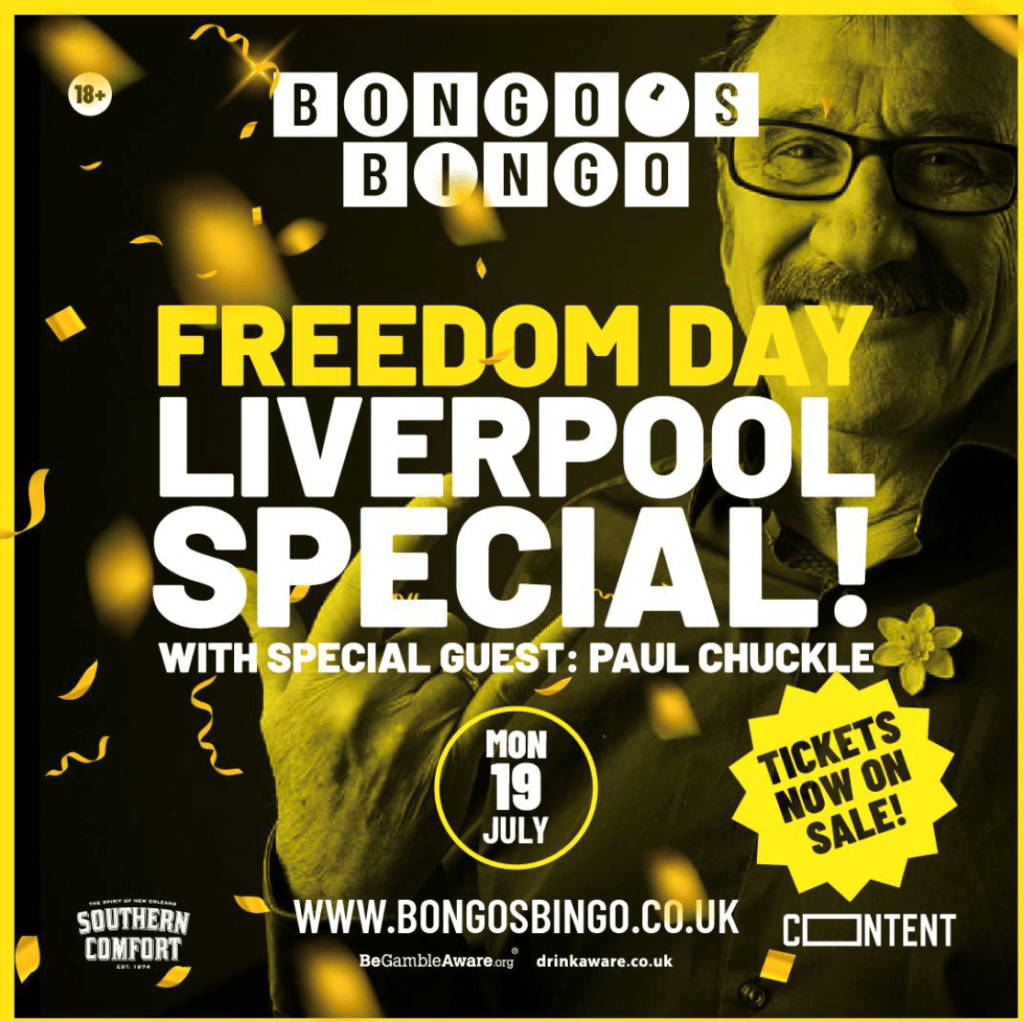 For Jonny Bongo, the co-creator of Bongo's Bingo with Joshua Burke, this really is something special. He says: "We can't quite believe it is happening after all this time. Being able to do the show how it was always intended is quite mind-blowing really. And to be able to open up again fully across the UK in all of the venues too, the length and breadth of the country, is incredible too. We know how difficult it has been for everyone since last March. And we know many people have been desperate to be together again. So Monday July 19th is a new beginning for us all, really. It is going to be bloody emotional."
It's also the sheer gravity of this moment – of the show returning to its full glory, shared euphoria and dance-offs – something which has been more than just a long time coming. However, bearing in mind the impact of the pandemic and everyone being back together, at this special show the Bongo's Bingo team will be keeping a close eye on everyone's welfare. Being back together will be brilliant, but it is important to ensure that this is not too overwhelming after such a long time apart. Because of this, Bongo's Bingo has chosen to donate £2 from every ticket sold for this show to the Mental Health Charity, MIND. 
More Bongo's Bingo dates will be announced shortly. But for now, this one-off Freedom Day spectacular is all about having fun, leaving all worries at the door and getting the bingo books open and pens ready. 
It's time for eyes down with Jonny and the crew.
Bongo's Bingo Freedom Day Special
Monday 19 July
Content, Stanhope St, Liverpool, L8 5XJ
Doors 6pm / show starts 8pm
Tickets and info at: www.bongosbingo.co.uk