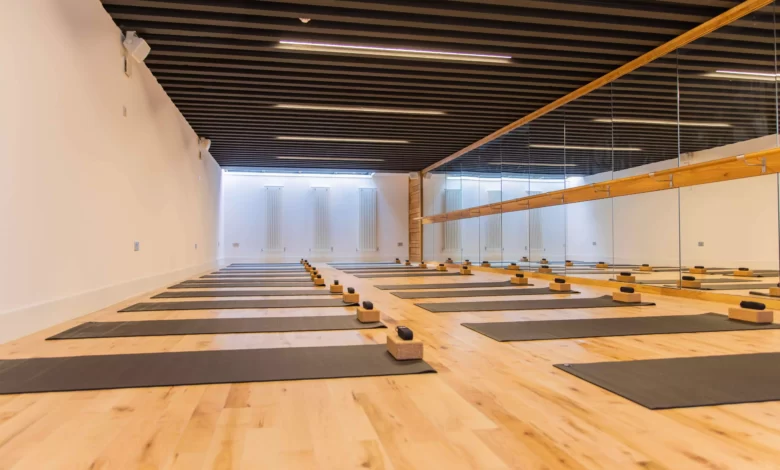 Yoga enthusiasts and newcomers alike are in for a treat this autumn as renowned yoga teacher Laura Leonard-Byrne, founder of Laura L-B Yoga, introduces an exciting 7-week beginners yoga course at Hope Street Hotel. As the resident yoga teacher at the hotel, Laura is known for her expertise and passion for yoga, making this course a must-attend event for those seeking to embark on a yoga journey or deepen their practice.
Laura's course will cover fundamental yoga principles, including yoga postures, breathing techniques, and meditation. It's tailored to accommodate complete beginners as well as those looking to enhance their yoga practice.
For an added wellness experience, all course attendees have the opportunity to enjoy a special offer of two hours in the spa's Thermal Journey before the class for just £35 (subject to availability, booking essential).
Laura boasts nearly two decades of experience in teaching yoga and currently conducts two weekly classes at Hope Street Hotel, which are open to the general public. Her offerings extend beyond traditional yoga to include Aerial Yoga (yoga practiced in silk hammocks) and Yoga by Candlelight, providing a diverse range of yoga experiences for all.
Course Details
Start Date: Monday, 9 October
Duration: 7 weeks
Time: 6:00 PM – 7:30 PM
Location: Hope Street Hotel's beautiful yoga studio on the lower ground floor, adjacent to the hotel's spa.
Note: There will be a break on October 30th for half term.
To reserve your spot in this exciting beginners yoga course, please contact Laura via email [email protected]. Join Laura B at Hope Street Hotel this autumn and embark on a journey of self-discovery, well-being, and relaxation through the transformative power of yoga.