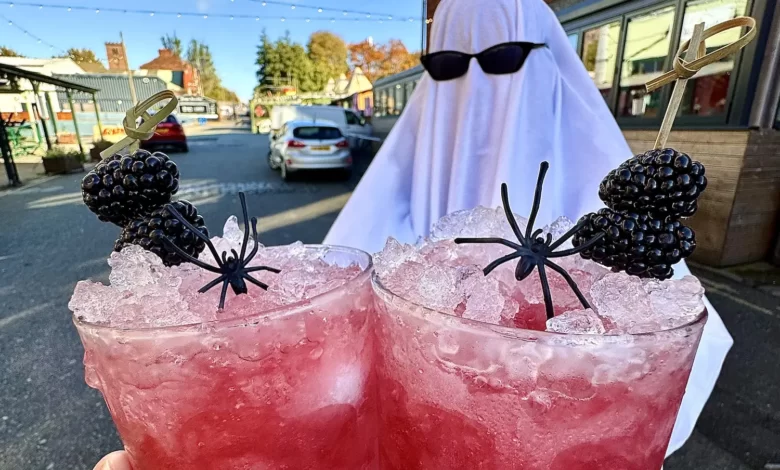 A spooktacular movie double bill is coming to the big screen at Baltic Market this Halloween with a day and night film fright-fest.
Prepare to be bewitched on Tuesday October 31 by a perfect pairing of Halloween cinema classics for all ages and scare levels.
Baltic Market will be getting things off to a fang-tastic start for little movie-loving monsters by showing the family-friendly animated favourite Hotel Transylvania.
Then after dark, once the witching hour approaches, it's time for an absolute thriller with an over 18s screening of the ultimate comedy horror Scary Movie.
Filmgoers can add to the magic with some shockingly good snacks and specially concocted drinks from Baltic Market's mixologists while they watch from the edge of their seats.
Cocktails include The Mist including Beefeater Gin, Creme de Mure, lemon, sugar and 'Fog' (red crushed ice), Misery with Absolutely Vodka, triple sec, lemon, sugar and 'Blood' (grenadine) and I.T with Havana Rum, Passoa, pineapple, lime, lemonade and candy floss.
The Halloween extravaganza starts with good ghouls only as Adam Sandler voices Count Dracula in the big box office hit Hotel Transylvania, a laugh-filled adventure where the spooks are definitely more friend than fiend.
All-ages movie day fun runs between 12pm and 3pm, with the screening on from 1pm. Richie's Burgers will be flipping tasty food, there'll be sweet treats from Midnight Delivery and delicious coffee and hot chocolates and even more treats – no tricks – from Press Bros.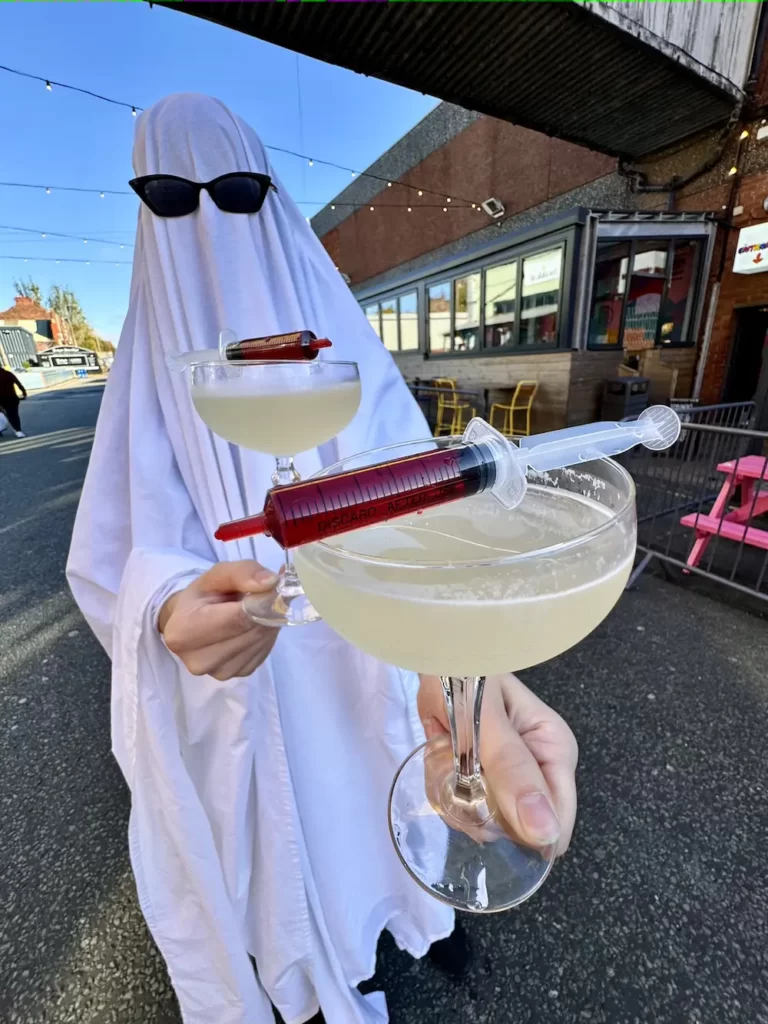 Between 6pm and 9pm it's time for adults-only laughs and screams all the way, with the number one cult slasher spoof Scary Movie hitting the big screen at 7pm.
The market will be serving a variety of eerie eats to help fight off the munchies and a specially-mixed menu of Halloween themed cocktails including Witch's Brew and a drink-if-you-dare Vampire's Kiss.
Tickets are priced £5 per person for the daytime family film and £5 per person in the evening for the over-18s horror flick and can be purchased here.
Oliver Press, Co-Founder of Baltic Market, said: "Halloween is a really fun celebration for kids and adults in Liverpool so we wanted to create an event that had something for all ages.
"Our day and night movie double bill is a combination of family-friendly fun and adult thrills so we hope it will give everyone a chance to celebrate!"