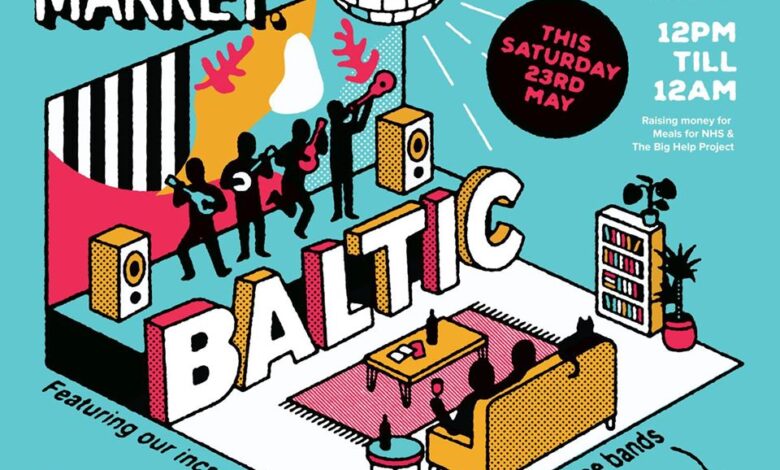 The Baltic Market 12 hour Twitch party to raise money for charity
The Baltic Market has announced a special Twitch stream which will bring a much needed celebration to the May Bank Holiday weekend.
On 23 May the Baltic Market will be streaming live from their stage with all their resident DJs and bands. Plus they will using the ocassion to raise money for local charities.
You can expect incredible DJ sets from No-Wave, JDisco, Clare Blair and Paul O'Hanlon as well as house band performancs from Ukebox, Amy Wilson Band and Soul Campbell. 
They will be raising money for Meals For The NHS and The Big Help Project. Meals For The NHS work tirelessly, working with local restaurants and food outlets to feed our heroes on the frontline. The Big Help Project are a food bank feeding over 1,000 people a week and rely on community donations. Their work right now is more vital than ever.  Donations will be taken by a JustGiving link we will posted on the day of the event.
You can watch live on Twitch https://www.twitch.tv/balticmarket 12pm Saturday 23 May.
So we recommend you celebrate the day in style with a takeaway from your favourite independent restaurant and order some bevvies from a local bar or brewery! Check out the links below to find out more.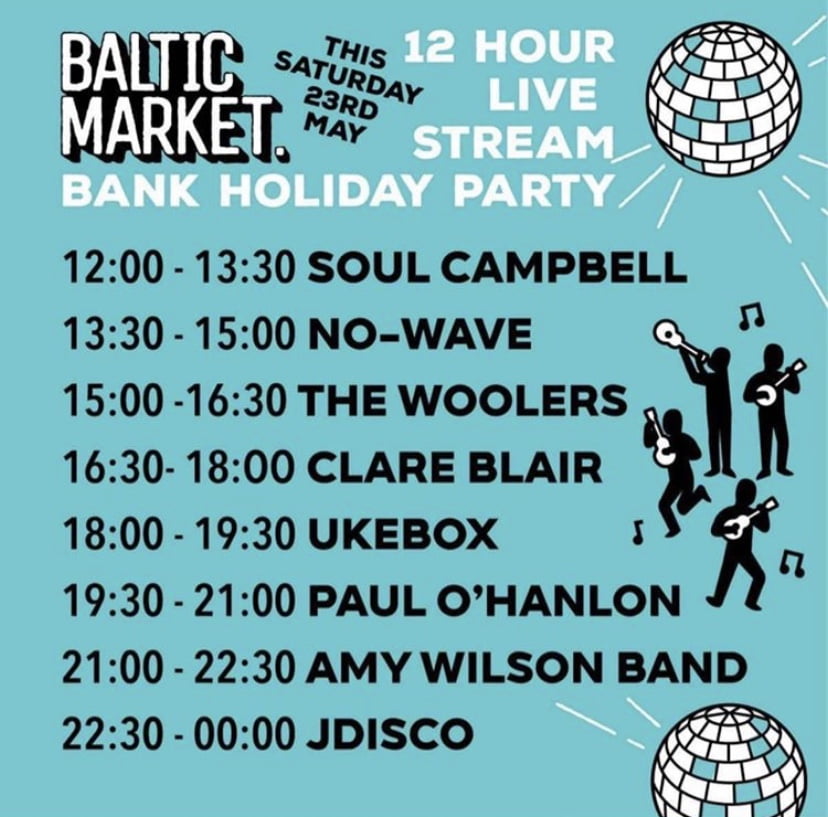 For more information about the Baltic Market 12 Hour Twitch Party join the Facebook event page.