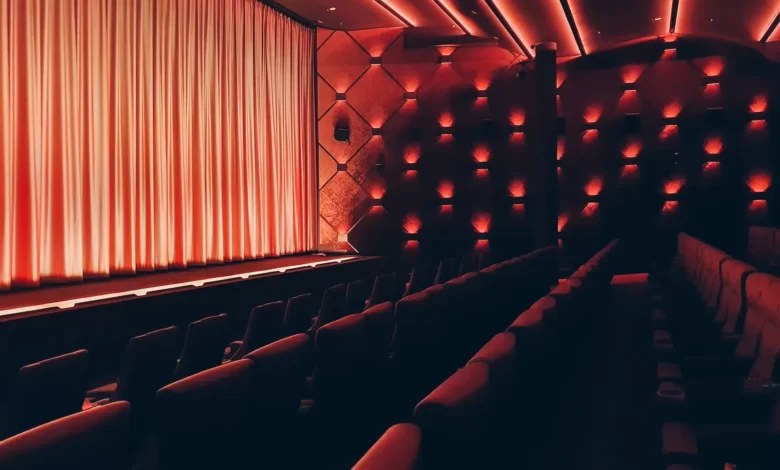 If you're looking for a new film to watch, look no further than Liverpool's finest independent cinemas, FACT's Picturehouse and the Everyman.
Top 5 Upcoming films showing at FACT's Picturehouse
The leading UK arts centre, FACT, is showing The Hunger Games: The Ballad of Songbirds & Snakes, Saltburn, May December and many more this month. Whether you're a dystopian cinema, psychological thriller or drama fan – there is something for everyone.
1. The Hunger Games: The Ballad of Songbirds & Snakes
The Hunger Games: The Ballad of Songbirds & Snakes is the long awaited and much anticipated prequel to the franchise's first contribution – The Hunger Games (2012). Based on Suzanne Collins' 2020 novel The Ballad of Songbirds and Snakes, the fifth instalment of the film series is set in post-war Capitol 64 years before protagonist, Katniss Everdeen.
The film tells the backstory of Panem's villain, a young President Snow before his position of power (played by Tom Blyth), who mentors and develops feelings for the female District 12 tribute during the 10th annual Hunger Games. With his family's lineage at stake, Snow is forced to choose between his head and his heart in a battle against time as he eventually becomes either a songbird or a snake.
Watch the official The Hunger Games: The Ballad of Songbirds & Snakes trailer here.
The Hunger Games: The Ballad of Songbirds & Snakes is screening from 17 November.
2. Saltburn
Thrilling drama, Saltburn, produced by Academy Award winning filmmaker, Emerald Fennell, is described by critics as 'a beautifully wicked tale of privilege and desire'. The plot follows Oxford University student, Oliver Quick (played by Barry Keoghan), who is struggling to fit in. Until he is sucked in by captivating classmate, Felix Catton (Jacob Elordi), who offers him an invite to Saltburn – his outlandish family's estate. Here, Oliver is a promised a summer he'll remember forever…
Watch the official Saltburn trailer here.
Saltburn is screening from 17 November.
3. May December
Kingsman: The Golden Circle's Julianne Moore and Riverdale's Charles Melton star as well-known, tabloid-covered and controversial couple – Gracie and Joe Atherton-Yoo – in May December this month. Loosely based on the case of Mary Kay Letourneau, the story takes a fictionalised approach to a true story which follows actor, Elizabeth Berry (Natalie Portman), as she turns up on the couple's doorstep to stay with them so she can do some field research before she plays Gracie in a film about the couple's scandal.
Watch the official May December trailer here.
May December is screening from 17 November.
4. Mami Wata
Black and white drama, Mami Wata, tells Zinwe's (Uzoamaka Aniunoh) story as she goes to see her late grandmother's small and rural fish village. Her visit turns out to be more intense than she anticipated, as she is forced to face her spiritual fate and step up to the plate in a mission to save her community from the merciless Sergeant Jasper (Emeka Amakaeze). In this battle between good and evil, Zinwe is the leader of a new era providing blessing and prosperity for her people.
Watch the official Mami Wata trailer here.
Mami Wata is screening from 17 November.
5. Girl
This drama directed by Adura Onashile, focuses on a close mother and daughter relationship between main characters – Grace and Ama. Their tight bond has remained strong so far but, change sets in as their move to Glasgow and Ama's teenage hood creeps up on them fast. Ama discovers that the warm and fuzzy story her mother has made her early life out to be, is not what it seems. Tackling issues of deception and betrayal, their relationship hangs in the balance as Grace needs to tell the truth and let Ama grow up in order for them both to really start living.
Girl is screening from 24 November.
Find show times for all of these films and more via fact.co.uk/cinema
Saltburn Official Trailer
Top 5 Upcoming films showing at the Everyman Cinema
Liverpool's luxury and innovative cinema – Everyman – provides its people with a selection of mainstream, independent and classic films as well as film events, launches and satellite broadcasts! Here's the top 5 upcoming films they're screening this month.
1. Taylor Swift: The Eras Tour
Swiftie from Liverpool? No problem, the Everyman has got you covered. Swift's 2 hour and 49 minute concert film takes you behind the scenes to watch the making of her latest tour from the comfort of your cinema seat. Featuring hit songs from all of her albums, these screenings are turning into cinema concerts bringing fans together, not only through sing-alongs but also with the encouragement of exchanging Taylor Swift themed friendship bracelets too!
Watch the official trailer for Taylor Swift: The Era Tour here.
Taylor Swift: The Eras Tour is screening from 18 November.
2. Five Nights at Freddy's
Prepare for a fright as iconic horror video game, Five Nights at Freddy's, hits the big screen. This Blumhouse Productions film features Josh Hutcherson as main character, Mike, whose brother went missing over 10 years ago. His struggles to make ends meet for his 10-year-old sister create desperation for any kind of job – so he takes on a role as night-time security at old abandoned restaurant – Fazbear's Pizzeria – with a dark past. A local police officer, Vanessa (played by Elizabeth Lail) helps Mike find out what it is that happened there, throwing them both into a series of supernatural encounters.
Watch Five Nights at Freddy's official trailer here.
Five Nights at Freddy's is screening from 15 November.
3. Dream Scenario
Leaving Las Vegas actor and Golden Globe winner, Nicolas Cage, stars in new action-filled comedy, Dream Scenario. The unlucky Paul Matthews (Nicolas Cage) gets caught at a major turning point in his life, when strangers start recognising him from his appearances in their dreams… When these dreams turn into nightmares, Paul must find a way to handle his new-found fame.
Watch the official Dream Scenario trailer here.
Dream Scenario is screening from 15 November.
4. The Marvels
If your favourite character in the Marvel franchise is Captain Marvel herself, then this is the film for you! Sequel to Captain Marvel (2019) and the 33rd film in the Marvel universe, The Marvels tells the tale of Carol Danvers AKA Captian Marvel (Brie Larson), recovering her identity from the tyranny of Kree Soldier (Caroline Simonnet) and seeking revenge on the Supreme Intelligence. But, it's not as easy as it seems for our title superhero, as she is sent on a job to a place linked with Kree's revolution – where her powers intertwine with her estranged niece, Kamala Khan (Iman Vellani).
Watch the official The Marvels trailer here.
The Marvels is screening from 15 November.
5. Anatomy of a Fall
Crime drama, Anatomy of a Fall, follows Sandra (Sandra Hüller), Samuel (Samuel Theis) and their 11-year-old son, Daniel (Milo Machado Graner) who are living an isolated life in a small town situated within the French Alps. Their secluded bubble of peace unfortunately doesn't last for long, as Samuel tragically dies. The location of his body – below their chalet in the snow – raises questions for the police as to whether his death was murder or suicide. Top spot for main suspect immediately becomes Sandra, as the police investigate not only Samuel's death, but also their complicated relationship whilst he was alive…
Watch the official Anatomy of a Fall trailer here.
Anatomy of a Fall is screening from 15 November.
Don't worry if you wanted to see The Hunger Games: The Ballad of Songbirds & Snakes or Saltburn at the Everyman, they've got you covered from the 17 November with showings for both films.
Find show times for all of these films and more via everymancinema.com/venues-list/x11i7-everyman-liverpool/
November's looking like a great period for new film, make sure you don't miss out on these upcoming films.