After opening a few weeks ago we decided to try out Wrapora, specialising in wraps using the freshest and locally sourced ingredients you're probably thinking you've heard it all before right? But, it was a very memorable visit for us and definitely somewhere we will be re-visiting especially for a lunch time pick me up.
We ordered a grilled chicken wrap filled with salad and sweet chilli sauce with a side of fries and the portion size was really generous! The wrap itself was full of flavour and the fries were such a stand out – I don't know how they make their fries taste so good but we will be back to try them again to check this wasn't a fluke!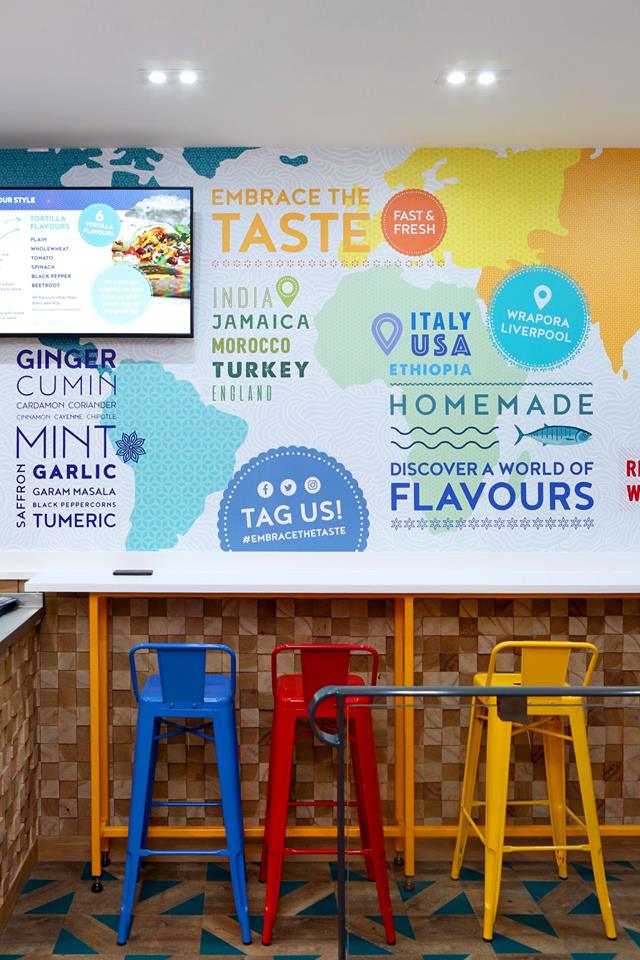 There's 20 flavour combinations from across the globe, including classic Mexican, Portuguese and Turkish wraps with a twist, to more surprising combinations from Ethiopia, Thailand and America.
Inspired by his Chef father, Mizan developed his passion for food while working in the family restaurant, which led him to travel to over twelve different countries and across India, searching for exciting ingredients and unique flavours to create interesting twists on the humble wrap.
For more information and see to the menu visit www.wrapora.co.uk