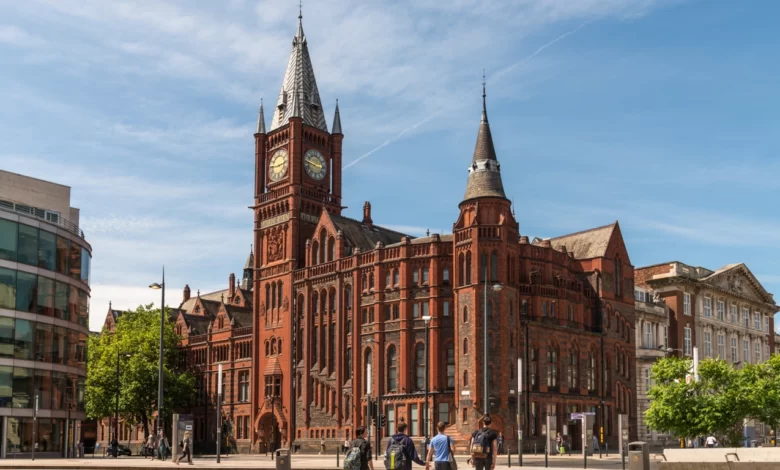 This autumn, from 7 October 2023 – 30 March 2024, visitors to the University of Liverpool's Victoria Gallery & Museum can explore the vibrant work of Liverpool-based artist and intellectual, Fanchon Fröhlich (1927 – 2016) alongside British abstract artists of the 20th century.
Abstract Thinking: Fanchon Fröhlich & Her Contemporaries is a free exhibition featuring 11 of her paintings and prints showing her strongly gestural and spontaneous abstract expressionist style. Presented alongside her work will be paintings by eight other abstract artists from the University's collection, many of whom Fröhlich worked alongside during her career.
Through viewing the work of Fröhlich alongside important artists such as Gillian Ayres (1930 – 2018), Sandra Blow (1925–2006), Peter Lanyon (1918–1964), William Hayter (1901 – 1988), plus other leading artists who worked in the city during from the 1950s onwards, visitors can explore the mutual flow of ideas and influences.
In the 1960s Fanchon Frölich enjoyed professional success; she exhibited alongside artists such as Joan Miró, her work entered prestigious collections including the Walker Art Gallery's, and her academic theories were published by the avant-garde publication, Situationist International. But from the 1980s onwards, Fröhlich's work began to be overlooked. This exhibition seeks to re-establish her position in the artworld by showing her work alongside that of her contemporaries.   
Nicola Euston, Head of Museums and Galleries at the University of Liverpool, said: "We are delighted to showcase the work of Fanchon Fröhlich in this unique way. This is the first time her work has been seen alongside these major paintings from our own collection by a range of her contemporaries. Fröhlich's work did not get the recognition it deserved during her lifetime and we hope this exhibition offers more context to her achievements and artistic practice.
"We are especially grateful to the British Art and Design Association (BADA) for lending Fröhlich's artworks, and without which this exhibition wouldn't be possible. I'd like to express a special thanks to Terry Duffy, Chair of BADA, for his help and collaboration in preparing this exhibition with the assistance of BADA's Emma Embery."
Fanchon Fröhlich & Liverpool
Born Audrey Fanchon Aungst in Iowa, USA in 1927, she studied the Philosophy of Science at the University of Chicago during the mid-1940s. While visiting Liverpool in 1949 she met the eminent physicist Herbert Fröhlich who had just taken up a senior position at the University of Liverpool. They married the following year. Fröhlich studied for a degree in Linguistic Philosophy at the University of Oxford then, in a major career change, undertook a post-graduate qualification at Liverpool College of Art in the mid-1950s. Her teachers there included George Mayer-Marton (1897 – 1960), Arthur Ballard (1915 – 1994) and Austin Davies (1926 -2012) who are also represented in the exhibition.
Fanchon Fröhlich's artistic career
During the late 1950s Fröhlich worked in St Ives alongside Peter Lanyon and then in Paris with print-maker William Hayter among many others. In Liverpool in the late 1980s Fröhlich embarked on communally produced artworks she called Collective Phenomena, where multiple artists worked on a single painting in a session accompanied by composer Lawrence Ball on keyboards. Her friendship with Liverpool-based artist Terry Duffy was also a source of artistic inspiration. A major work of his, The Miraculous Draught of Fishes, exhibited in the 1991 John Moores Painting Prize, is displayed in the exhibition.
By her death, Fröhlich's house in Liverpool was filled with paintings, prints and associated personal archives. The collection is now managed by the British Art and Design Association (BADA) and can be seen online at www.badaart.org/fanchon-frohlich/
This exhibition is a counterpoint to the solo show of Fröhlich's work, The Wrong Sex, held at Liverpool John Moores University's Exhibition Research Lab in Spring 2023.