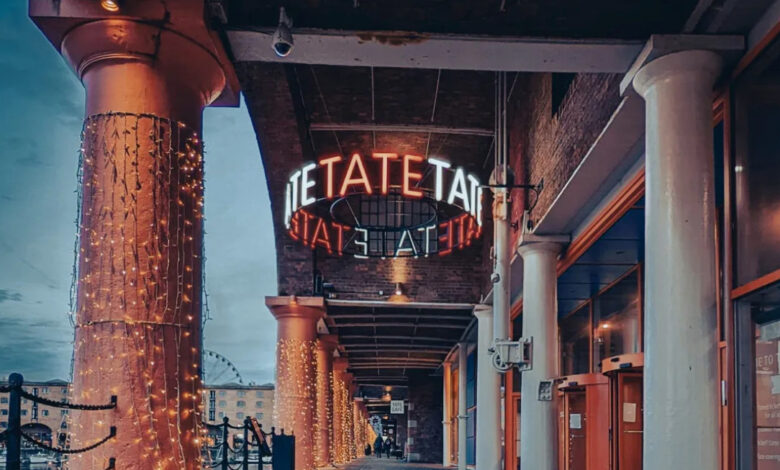 A group of young people from the Greenhouse Project on Lodge Lane, L8, have worked with artists, including Turner Prize winner Mark Leckey, to create a newly commissioned audio-visual artwork which will be shown at the Late at Tate event on Friday 15 September.
The installation uses original soundscape, video and lighting design, to envision how the impact of the climate crisis might look and sound for future generations.
The Greenhouse Project Young Event's Producers worked with Mark Leckey, composer and sound producer Silv-o, and artist Roy Claire Potter on script support and vocal sound production for a sound artwork that will be played as a soundscape on the evening.
There will also be projections using found and recorded footage taken by the group and video edited by Silv-o and a lighting design by artist Kim Coleman who used the groups ideas on how the lights should look to design and choreograph the lights.
Both of the artworks are set in an imagined a vision of the future, where extreme weather conditions have changed the landscape of Toxteth, and the rest of the world. The group were inspired by the theme for this edition Late at Tate Liverpool which was Fast Forward, looking to an undetermined future where climate catastrophe, extreme weather and technology have changed the world.
Mark Leckey is one of the most influential artists working today. Since the late 1990s, his work has looked at the relationship between popular culture and technology as well as exploring the subjects of youth, class and nostalgia. He won the 2008 Turner Prize. Leckey, who was born in Birkenhead, met with the group in person and online a number of times to inspire, and guide the group of 12 young people, aged 14-18, as they developed their ideas.
The group also worked with: Kim Coleman, an artist working with stage-lighting, expanded moving-image, live performance, and photography; Roy Claire Potter, who works between performance and experimental art writing; Silv-o who is a DJ, producer and sound design artist; and artists Alexandria Animba and Ella Monnerat.
Tate Liverpool has been working with the Greenhouse Project for 18 months, with the young people learning from professionals including communications, retail, curatorial but with a main focus on event production. The scheme is designed to give children and young people in communities local to gallery the opportunity to increase their creative potential and grow their life chances.
The group have previously created a film and showcased it at a community event in the gallery, which included a Q&A and a performance by Neo-Jazz Singer-Songwriter Ni Maxine. They also contributed to the Late at Tate for the Turner Prize, working on an installation with empathy artist Enni-Kukka Tuomala.
Late At Tate
15 September
Tate Liverpool
Free to attend. More info