The Titanic Hotel's new BBQ experience launched this week and we had been lucky enough to be invited for an exclusive preview.
As we entered the hotel, it was my first visit, you can not help but be impressed by the whole look of the place, it just gives out that luxury feel. We were given our gold boarding pass which was our Willy Wonka style golden ticket for the BBQ, rum shack and pimp my Prosecco stall.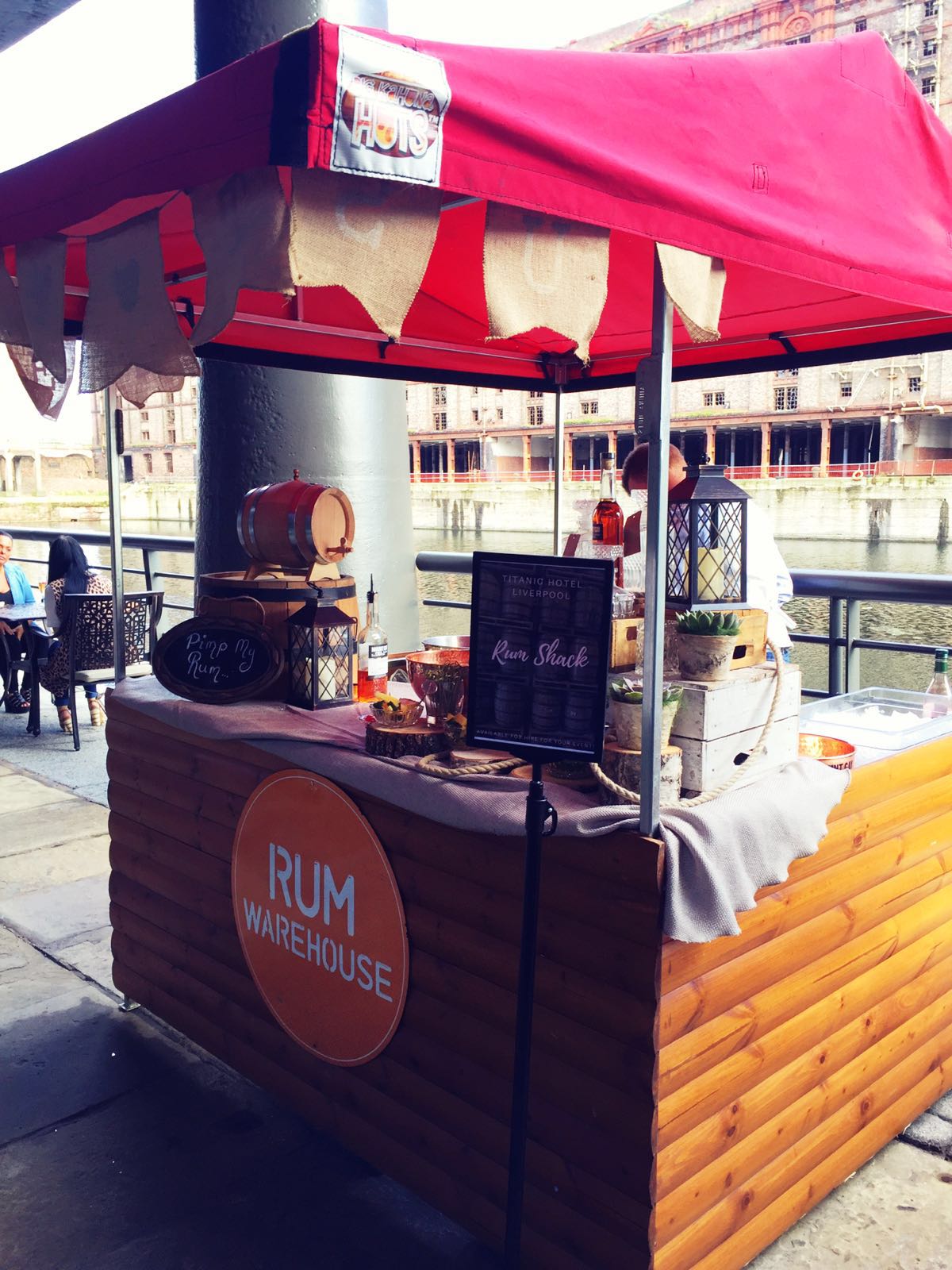 As we entered the Stanley dock terrace there was a reggae style band playing a bit of UB40, Red Wine, making a perfect summer evening atmosphere. There were two stalls set up, one for the rum warehouse where you received your fruit punch with a shot of rum and next to that was the pimp my Prosecco stall. The options for pimping your Prosecco were elderflower or pomegranate cordial, then a fruit selection to choose from. Great start, then I seen the plates and the BBQ buffet, let the food begin.
I had my golden pass in hand and was making my way down this BBQ heaven. To begin, it was straight for it and first up was the vast meat selection. Aberdeen Angus and horseradish burger on a brioche I went for and the BBQ tobacco rare breed pork which I had been informed had been marinating for three days, you could tell it was going to be succulent and tasty just looking at it. As I made my way down the line it just got better plenty of choice for everyone's tastes from Caesar salad, spicy humous to watermelon salad.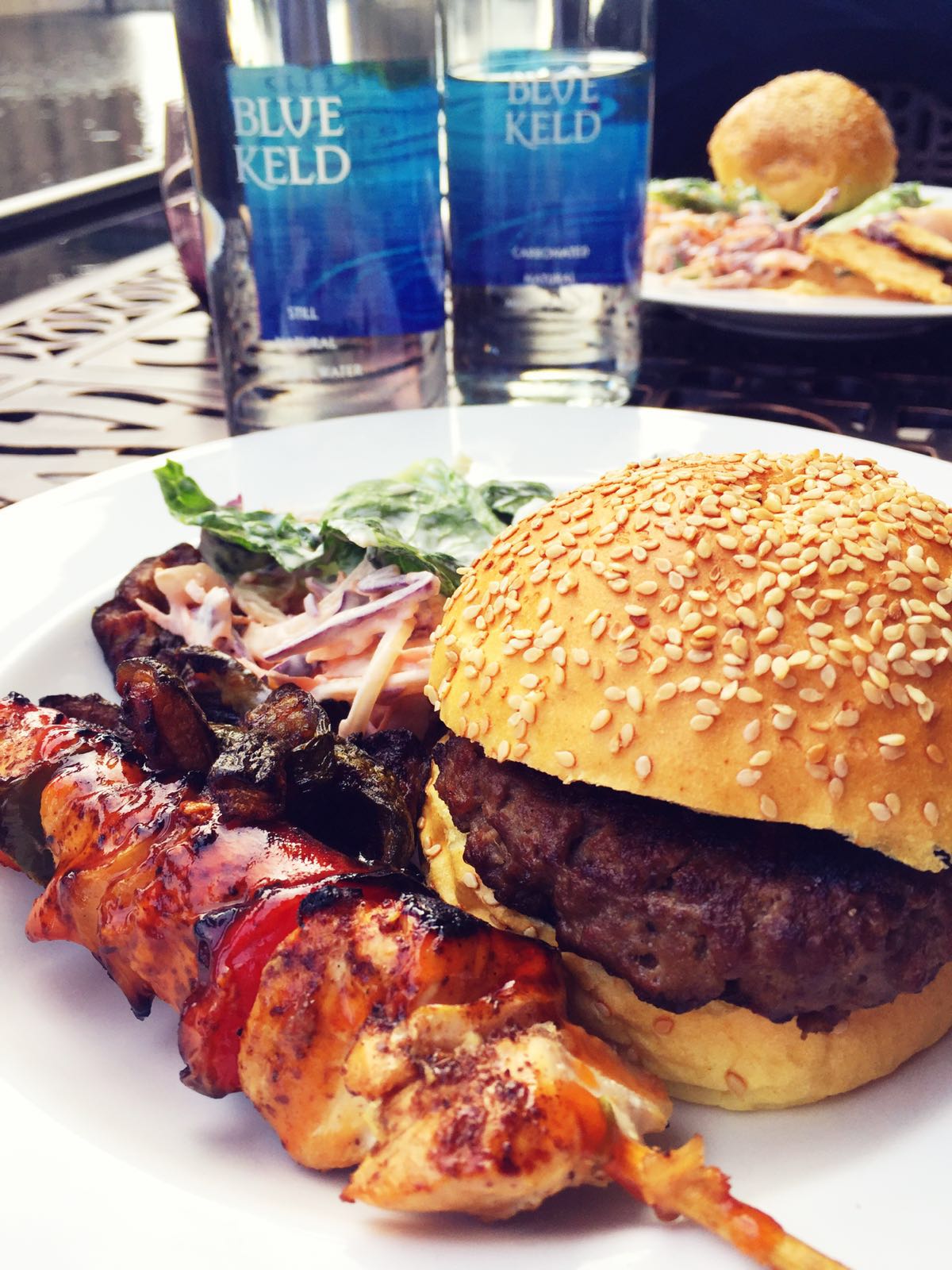 Lots on offer and for £15 I don't see how you can go wrong. We sat down at our lovely laid table looking over the Stanley dock – the food was excellent and cooked to perfection, had plenty of flavour. The sweet potato salad I had was different and a great addition to a BBQ, loved it. Spicy coleslaw again very nice and went well on my Aberdeen anus burger which was meaty, cooked to perfection with plenty of flavour. Chicken skewers were also done very well and again, taste was no problem spot on. Those courgette fries though! These were my favourite to be honest. I was full, and I don't say that very often believe me.
As I said you can't go wrong, £15 for the amount of food and drink, it was great value for money. Top produce and in a lovely setting, with friendly attentive staff.  Think how much you would spend on a BBQ at home, it's a no brainer really isn't it. If the sun comes out to play there might not be a better place to have a BBQ. Well done the guys at Titanic great idea and I'm sure it will take off.  Thanks for making me feel like a really life Charlie with my golden ticket!
The BBQ events run every Friday, Saturday and Sunday from July until the 4th of September for both guests and visitors for £15 from 12 till 5.
Steven Byrne