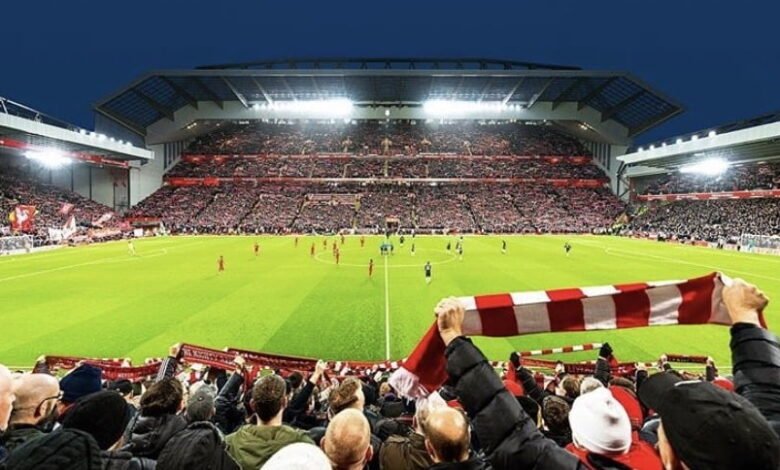 Our Liverpool FC fan guide includes Liverpool fan sites, podcasts, fanzines, fan art, independent online stores, Liverpool pubs and more.
Liverpool FC Fan Sites
The Anfield Wrap is one of the best, most comprehensive Liverpool fan sites there is. At https://www.theanfieldwrap.com/ you'll find news, match previews, reviews features, interviews, videos and even their own podcast. The Anfield Wrap is the best there is – their book 'Numero 6' is well worth a read and available to buy from the website.
The Anfield Watch is another great site for news, interviews, opinion and analysis.
https://www.anfieldwatch.co.uk/
You should also check out the following fan sites;
https://www.thisisanfield.com/
https://www.empireofthekop.com/
https://rushthekop.com/
Liverpool FC Social Media Pages
Liverpool FC Online – https://twitter.com/liverpool
Anything Liverpool – https://twitter.com/AnythingLFC_
Anfield Index – https://twitter.com/AnfieldIndex
Liverpool FC Podcasts
The Anfield Wrap's award-winning free podcast was first released in August 2011. The main TAW show was joined by a second free show in March 2012 – a podcast of our popular CityTalk radio show, broadcast every Friday from the Radio City Tower.
Just Another Liverpool Podcast with Stuart Jones & Matt Wood – Two life-long Liverpool supporters in their early 30s discuss all things LFC. They've experienced the 2001 Treble, the Miracle of Istanbul, Klopp talking about Six (baby) and Paul Konchesky.
Blood Red: The Liverpool FC Podcast from the Liverpool ECHO, including the main Blood Red show with Ian Doyle, Joe Rimmer, Paul Gorst, Sean Bradbury, Caoimhe O'Neill, Connor Dunn and Theo Squires; Neil Fitzmaurice's Poetry in Motion; Peter Hooton's Allez Les Rouges; Analysing Anfield with Kristian Walsh and Josh Williams, and Post-Game, Behind Enemy Lines and View from the Kop with Paul Wheelock.
Liverpool FC Fanzines & Events
Boss magazine was a Liverpool FC fanzine covering the match, music, the city and more and has since gone onto hostings events with Liverpool musicians and special guests including John Power and Jamie Carragher. For new on their upcoming events visit https://www.facebook.com/aBOSSNight/
Liverpool FC Street Art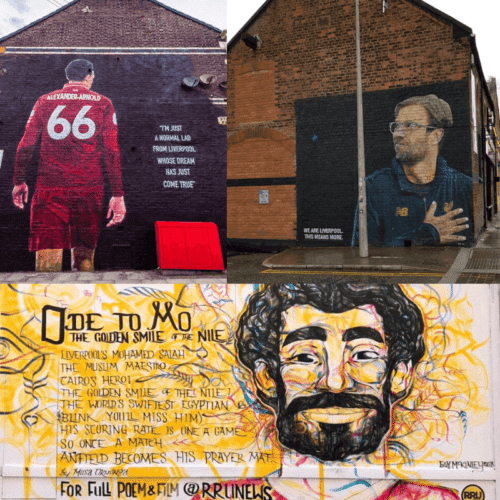 Street art is becoming an important part of football fan culture and Liverpool has some amazing pieces which fans flock to every day. Here's the three most famous pieces of Liverpool FC street art, in the city;
Jürgen Klopp by Akse (Jordan Street, Baltic Triangle, L1 0EB)
Ode to Mo by Guy McKinley (Basnett Street, L1 1ED)
Trent Alexander-Arnold by Aske (Anfield Road)
Liverpool FC Artwork & Online Stores
The Art of Football Liverpool collection has some brilliant original artwork and t-shirts https://art-of-football.com/collections/liverpool
Pinhead's Etsy shop sells amazing enamel pins and the Klopp ones are our favourites. Shop at https://www.etsy.com/uk/shop/PinHeadUK
Society6 has some fantastic art prints which you can buy from https://society6.com/prints/lfc
Liverpool FC Matchday Pubs
The Sandon (Oakfield Rd, L4 0UH)
King Charles (69 Grasmere St, L5 6RH)
The Twelfth Man (Walton Breck Rd, L4 0RD)
The Grove (Breckfield Rd N, L5 4QT)
The Albert (Walton Breck Rd, L4 0RE)
Plus, don't forget to head to Homebaked on Oakfield Rd (L4 0UF) a community land trust and co-operative bakery right opposite Anfield.
Staying over in Liverpool?
If you want the full Liverpool FC experience then you can't get much better than a stay at the Shankly Hotel. Or, if you're hoping that you might catch a glimpse of the team then the Hope Street Hotel is another great option as the players often stay here before matchdays.
Where's your best chance to meet the LFC players?
For league games the players usually go to the Hope Street Hotel in Liverpool prior to the game and leave about 2 hours before the game. Sometimes they do this the night before the game. You might get a brief chance to see them here but it gets very busy with other supporters trying to catch a glimpse of the team.
After home games when the players leave it's best to wait outside on Anfield Road by the Centenary Stand entrance gates, when the players come out to get their cars some will come over and sign autographs again this can get really busy.
Liverpool FC Stadium Tour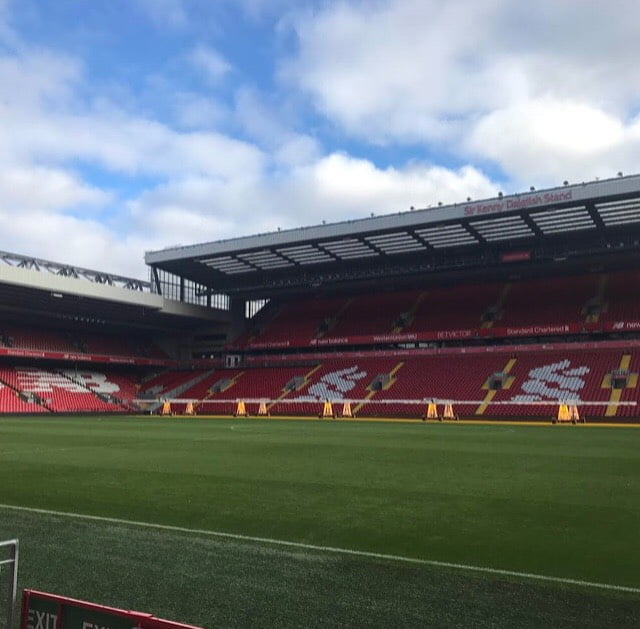 Visit https://stadiumtours.liverpoolfc.com/tours for information on the different tours that are available at Anfield and read about the stadium tour in more depth at Liverpool FC Stadium Tour.
Liverpool FC Hop on Hop Off Bus Tour
LFC City Explorer Hop On Hop Off Bus takes you to Anfield via some scenic stops along the way so you can explore the city and visit the stadium! You can hop on the official Liverpool FC bus tour at the Albert Dock and the ticket price includes entry to the Shankly Museum. Get your tickets from https://lfccityexplorer.co.uk/
Liverpool FC UK Supporters Clubs
Visit https://www.liverpoolfc.com/fans/official-lfc-supporters-clubs to find all the UK Liverpool FC Supporters Clubs.
Liverpool FC International Supporters Clubs
Visit https://www.liverpoolfc.com/fans/official-lfc-supporters-clubs to find all the worldwide Liverpool FC Supporters Clubs.
Have we missed something off our Liverpool FC Fan Guide? Let us know in the comments below.
Main Feature Image by Peter Hughes Photography