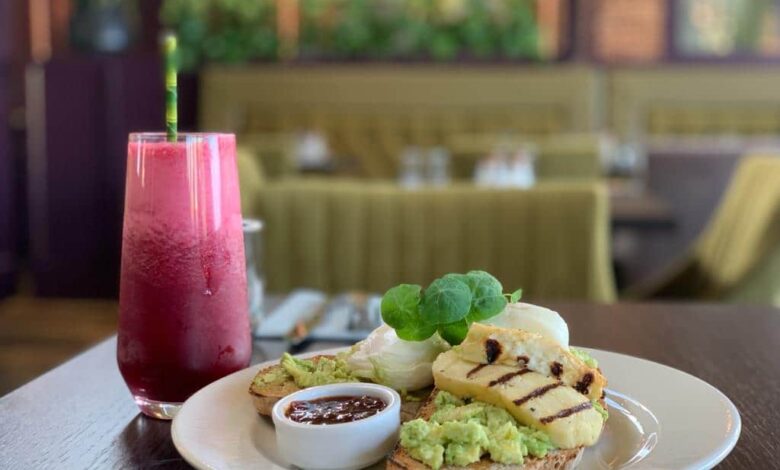 The new Delifonseca breakfast menu has landed and you're not going to be disappointed.
Famed for its fresh, seasonal produce, the award-winning dockside restaurant will be starting every day off the right way, with a delicious choice of breakfast options that will be available until 11.45am seven days of the week.
Alongside hot drinks the breakfast menu will be complemented by a range of cocktails perfect for a celebration or a weekend treat to make dining even more special.
Proprietor of Delifonseca Candice Fonseca said: "Breakfasts have always been a firm favourite with our customers and with the launch of our new restaurant here at Dockside we also built a much larger kitchen that has enabled us to expand our breakfast and brunch offering. Breakfast has become incredibly popular in recent years and has evolved into a real social event with many people opting to get together with friends or even celebrate birthdays this way, whether that's families or larger groups or even couples. For that reason, our team of chefs have expanded our menu and come up with new dishes to suit every palate from healthy smashed avocado on toast to my new personal favourite Huevos Rancheros.
"Since we're open from 8am midweek, we also offer some great options for businesspeople who are working or staying nearby or even hosting a morning meeting. We believe that no one should settle for second best when it comes to breakfast and whether you're planning on whiling away a morning with us or grabbing a quick bite, we've got you covered. While our selection of fresh pastries and Pastel de Nata (Portuguese Tarts) are great with a coffee, our classic traditional Delifonseca Breakfast will give you the fuel you need to get you through the day."
Delifonseca's menu includes old favourites like its Eggs Florentine and Manx Kippers with Poached Eggs with new additions such as Boston Beans baked with a Duck Egg topped with Crumbled Feta and Smashed Avocado on Toast with Halloumi & Poached Eggs. The restaurant has introduced a Scandi-inspired deli continental board with plenty of charcuterie, cheese and rollmop herrings with beetroot sauerkraut, perfect for weekend grazing whilst vegan diners can enjoy the likes of Avocado on Toast with warm Spicy Dahl and Chipotle Chilli Jam and a new Maple Granola to name a few.
With health in mind Delifonseca has added a range of fresh fruit smoothies but to make the most of its new bar the team have also designed a selection of new brunch cocktails such as 'The Morning After' (refreshing cold brew coffee, Fougerat Petit Cigue cognac & tonic) and 'Marmalade Mule' (marmalade vodka, Fentimans ginger beer & lime).
Candice added: "We're excited for customers to come in and try our new menu – we're sure that they will love it just as much as we do. We have recently introduced a brilliant new loyalty scheme at Delifonseca so eating out with us will come with its rewards. Customers who dine or purchase from our shop will get points back onto their loyalty card, which is all credit that can be spent back in the restaurant. Breakfast has never looked so good!"
You can also read our review of Delifonesca's amazing evening menu.
For more information about the Delifonseca breakfast menu and their other menus, visit www.delifonseca.co.uk