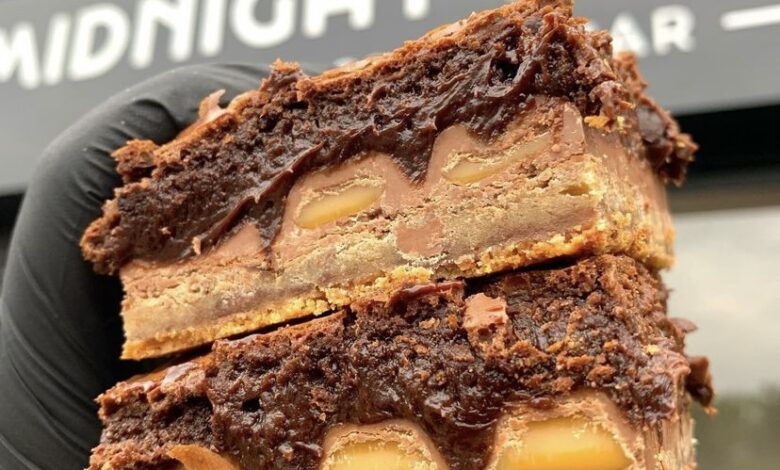 For those with a sweet tooth, we've found the best dessert places in Liverpool and compiled them all in to one mouth-wateringly good list.
The Midnight Delivery
The Midnight Delivery serve up mouth watering cookie dough concoctions, stacked cookie sandwiches, cakes, brownies (galaxy caramel slut brownies pictured above), shakes and sundaes. They're residents at The Baltic Market, as well as having shops on Smithdown Road and Orrell Road, delivering across the city! The Midnight Delivery are dessert royalty and that's why they're at the very top of our list of the best dessert places in Liverpool!
Treaty Pie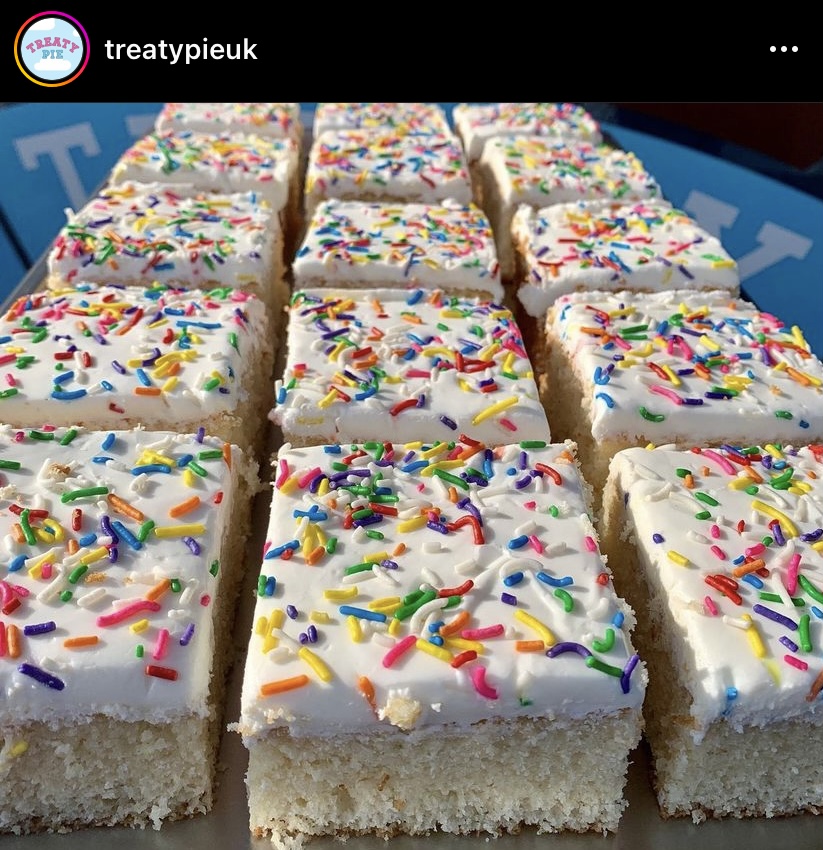 Treaty Pie deliver freshly made desserts straight to your door, from their signature cheesecake jars to huge slices of cake, school cake, cookies, waffles, ice cream and even pick and mix (with vegan pick and mix available). You can get your sweet treat fix when you need it and with minimal effort!
Decent Donuts
Decent Donuts are underselling themselves, their sweet treats are much more than simply 'decent', they're amazing! This Smithdown Road spot regularly sell out of everything from their donuts, to brownie pies, cookie sandwiches, cakes and more. Head down early and grab yourself a fresh coffee as well as some awesome treats.
Cakehole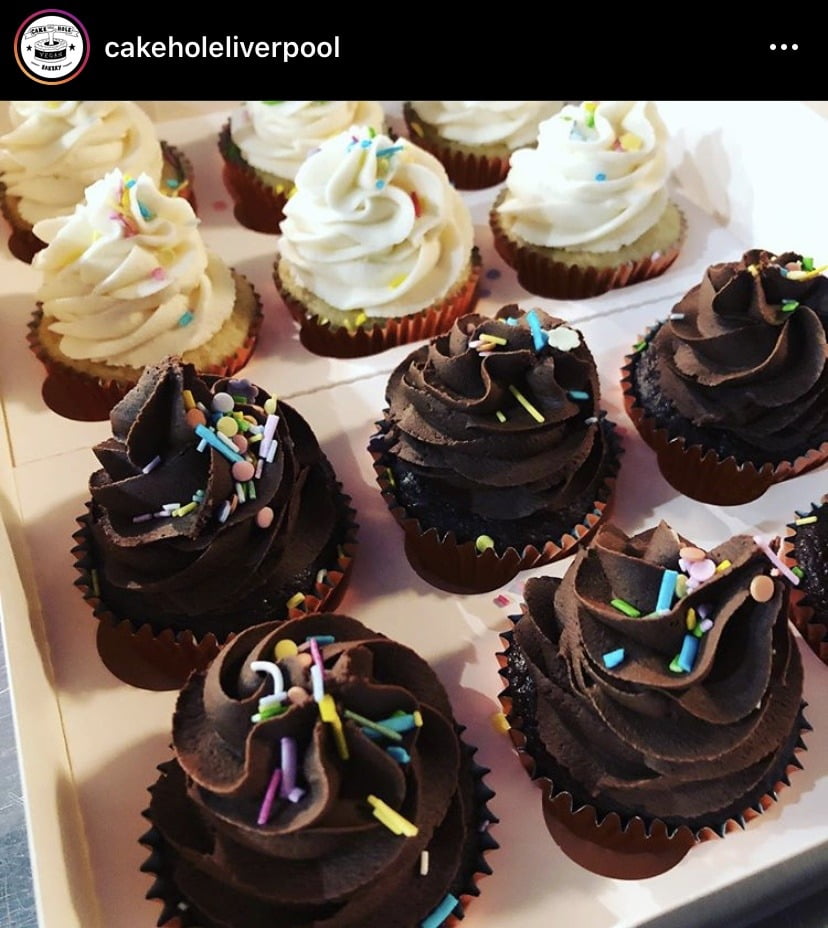 Cakehole make amazing vegan cakes which are great for special occassions but you can also pick up their individual cake slices, cupcakes, brownies and cookies from Purple Carrot on Smithdown Road, The Bakery on Aigburth Road and The Red Berry Club on Jamaica Street.
Dafna's Cheesecake Factory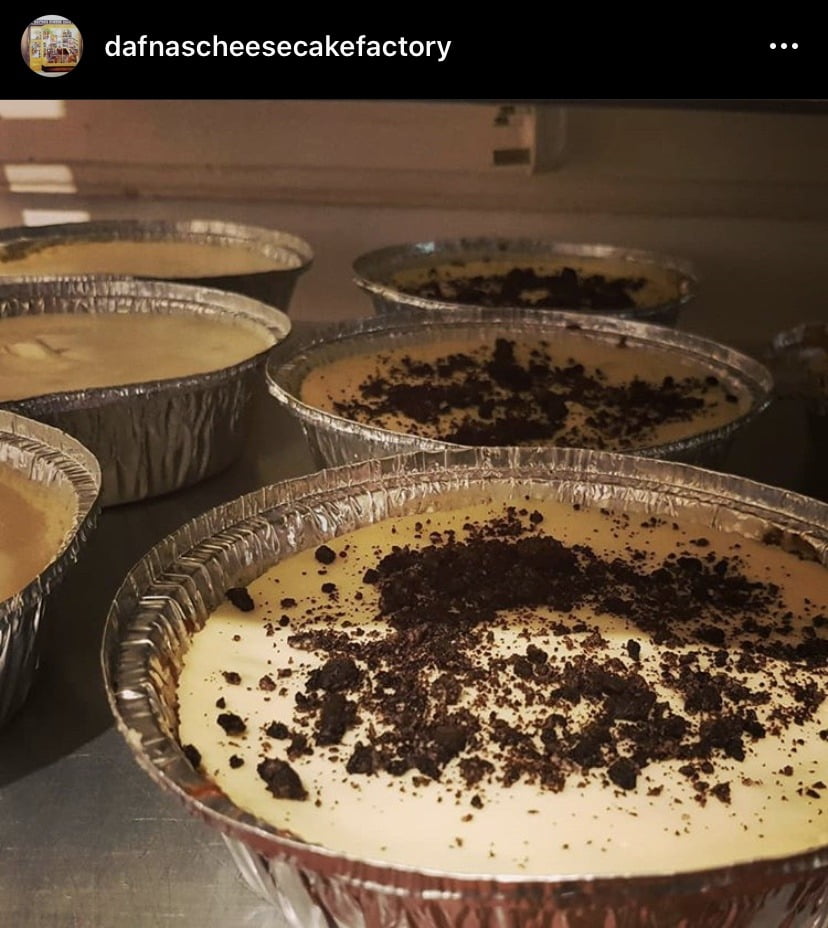 Dafna's Cheesecake Factory is a South Liverpool institution, with nearly 50 years experience under their belts their cheesecakes are to die for. They also produce amazing cakes, cupcakes and chocolates. They are without a doubt one of the best dessert places in Liverpool.
Paolo & Donato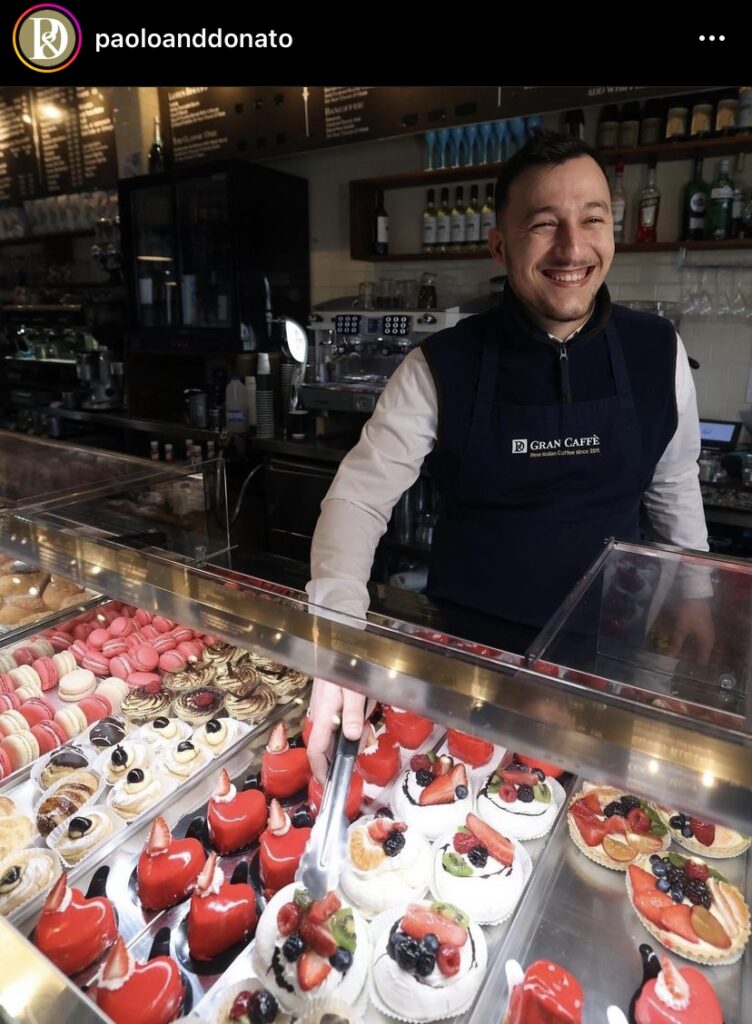 Paolo & Donato's authentic Italian cafe off Williamson Square always has an amazing array of cakes, pastries and macarons on display. They serve lots of traditional Italian desserts like tiramisu, zeppoline and bombolone (Italian rolled doughnuts). They also serve amazing ice cream. If you're looking for something different this is the place to go.
Artisane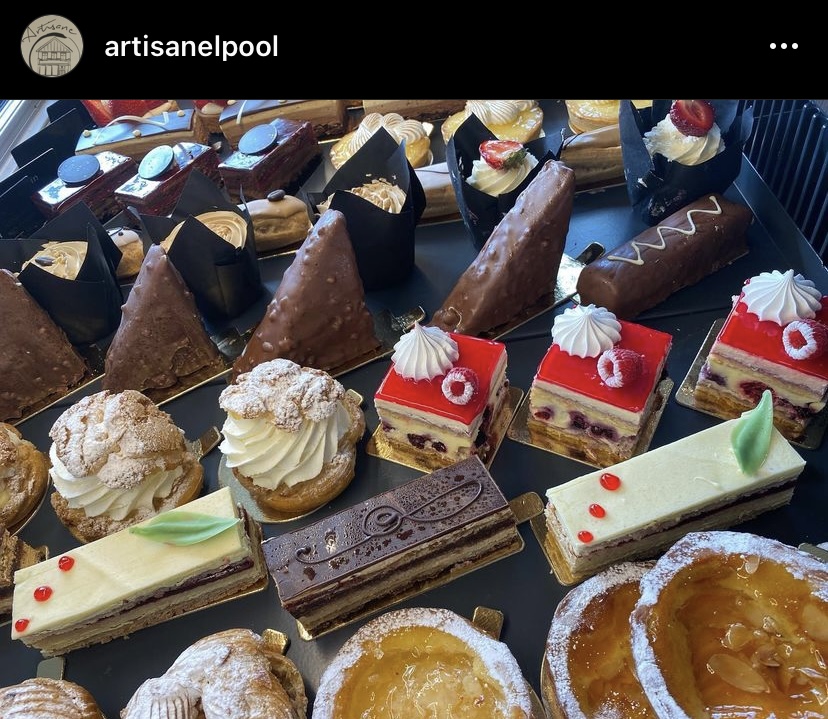 Artisane is an award winning boulangerie, patisserie and sandwicherie on Woolton Road, with sweet treats that look like works for art. You'll be spolit for choice. Their savoury menu is amazing too so we recommend that you treat yourself to lunch and dessert too.
Doogle's Donuts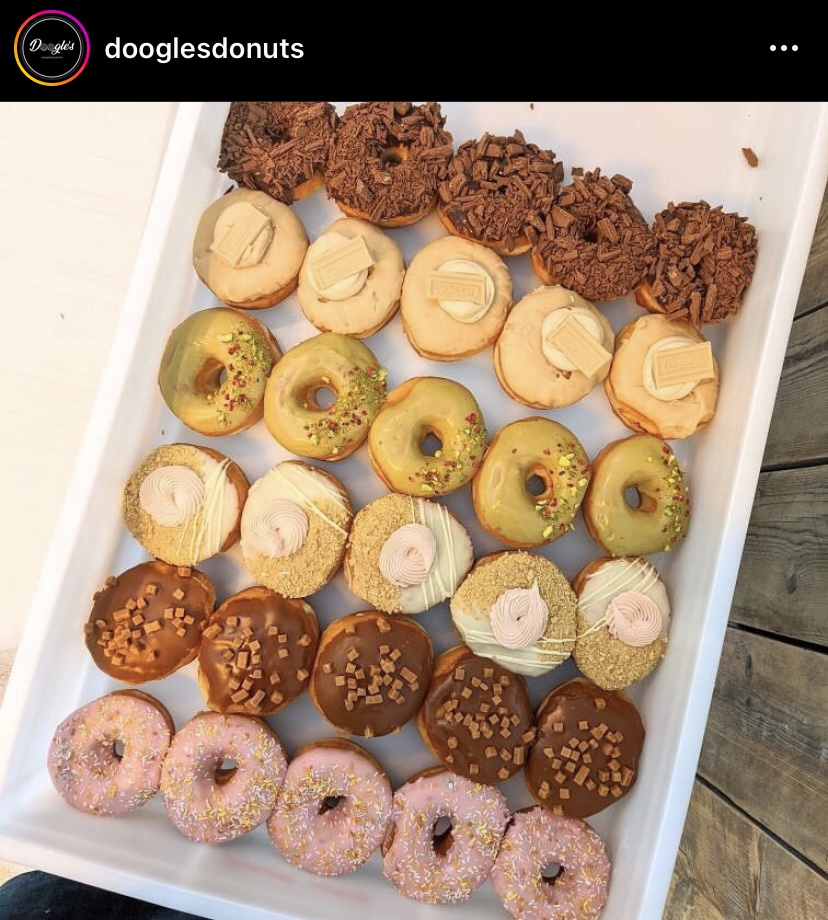 With locations on Lark Lane, Prescot and Kirkby you've got plenty of options for getting your hands on some of Doogle's Donuts. There's dairy-free/vegan options available every day and with all sorts of creative donut flavours and toppings, plus great coffee, we'd recommend a trip here asap.
The Yog Bar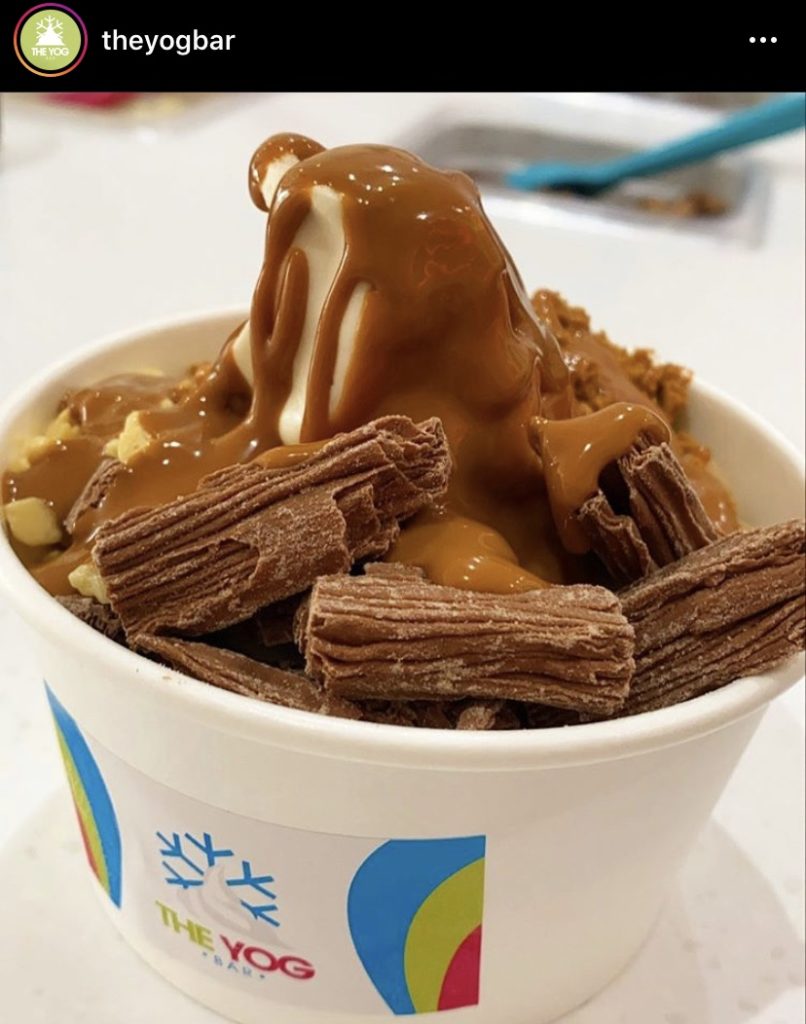 Who doesn't love Fro-Yo? Wirral's first Frozen Yogurt shop opened its doors in 2013 and is still going strong. Sure, you can choose to be healthy with a vegan fro-yo and fruit toppings but you can also opt for a side of warm and gooey cookie dough and plenty of naugthy toppings and sauces if you're a rebel! Follow The Yog Bar on Instagram.
My Cookie Dough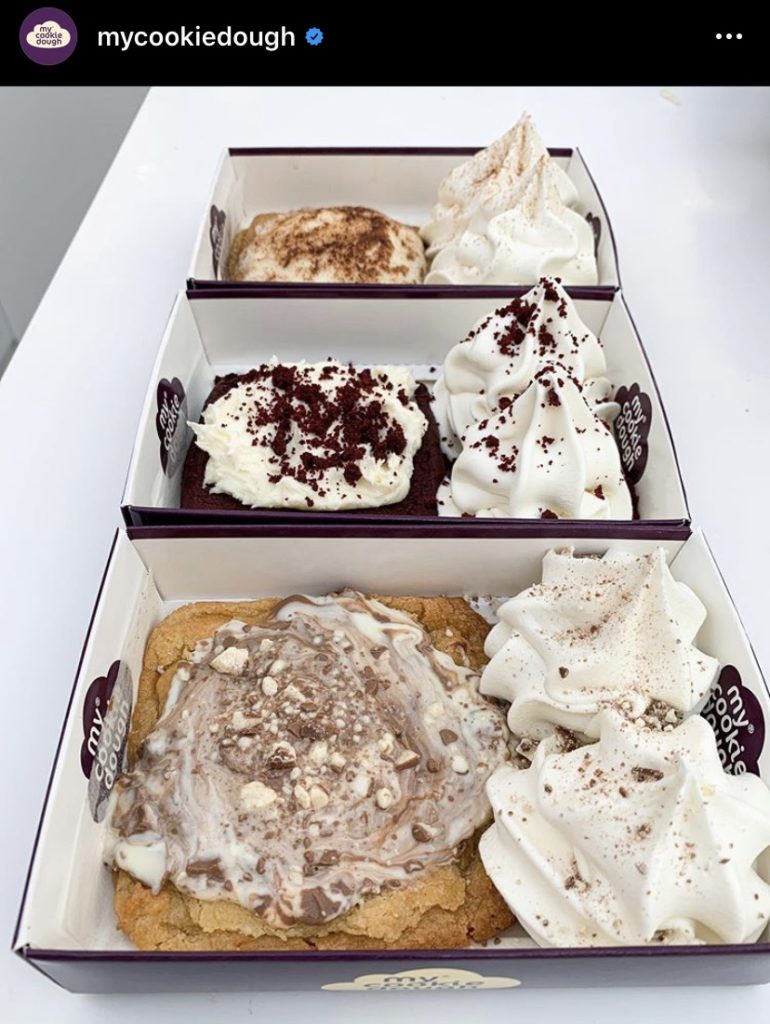 Baked cookie dough with Nutella, Kinder, Oreo and chocolate sauce and ice cream. There's specialities like Red Velvet and Cinnamon bun. Follow My Cookie Dough on Instagram.
Honourable Mentions
Heavenly Desserts, Icestone Gelato and Kaspa's are also popular dessert places in Liverpool city centre if you're looking for a quick sugar kick!
Have we missed somewhere on our Best Dessert Places In Liverpool list? Let us know in the comments below.