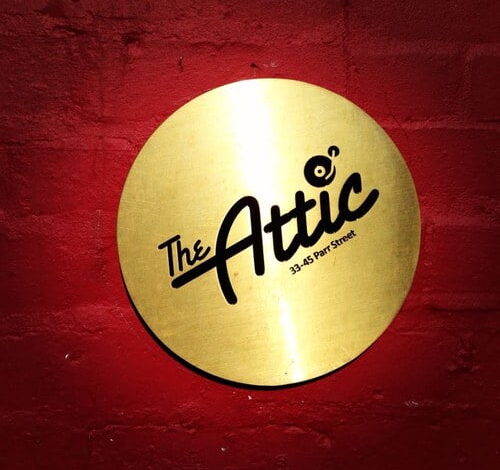 Previously the 3345 bar, named after its address on Parr Street, The Attic is a bar with some serious class. The seemingly never ending set of stairs may drain you but once beaten you're treated to an experience akin to walking into a musician's house in the middle of a drunken night in.
The lights are dim, every surface a dark shade of sexy. The walls exhibit pictures of past musicians, each of which acting as reminder that they all started out in places like this and almost daring newcomers to do better.
The drinks variety and price are pretty par for the course for this type of bar. The lack unique drinks boasted by other niche bars may deter some but it is made up for by the classy style and the frequent influx of talent. The bar boasts comfortable seating and a large well-presented area for any size group.
There is a VIP area that can be reserved for groups but this is unnecessary as the whole bar feels as lavish and exclusive, the position of the room also prevents you from viewing the bars best feature.
At random I went on a Thursday, when you go, go on a Thursday. I didn't realize at the time but Thursday is open mic night, I was lucky enough to listen to a live performance from up and coming soon to be star Sophia Ben-Yousef. It was one of the best live performances I'd ever seen, partly due to great talent but also due to the warm, intimate atmosphere the bar provides.
Some bars can be walked into at any time during an evening; I'd suggest you start here. Like a fine wine it should be sipped and experienced, allowing you to breathe in and enjoy the creative atmosphere.
Joe Jackson