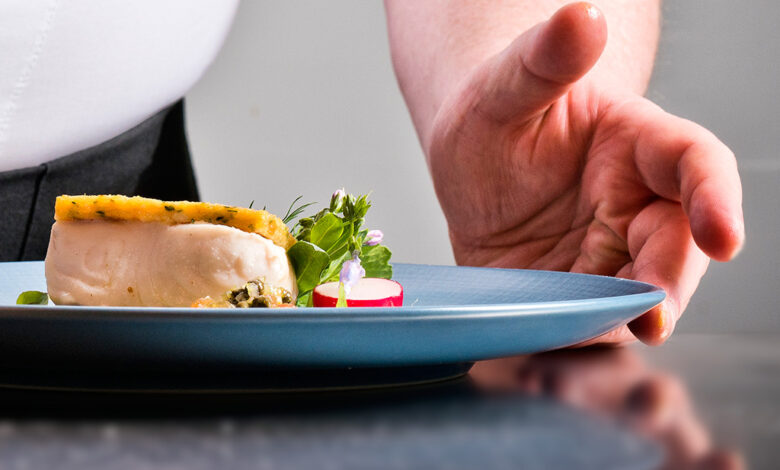 A remarkable story reaches its eighth anniversary during September as The Art School continues its journey at the fore of Liverpool's fine-dining scene.
Chef Patron Paul Askew's vision remains the same today as when he first had the keys to the prestigious Sugnall Street restaurant – to create by the seasons and sustainably, and to develop long-lasting relationships with the farmers, artisans and producers who surround the city region.
As Paul's 40th anniversary in gastronomy comes to a close in September, he's being feeling reflective during the last few days with the passing of Queen Elizabeth. Right at the beginning of his career, he cooked for The Queen and Duke of Edinburgh during a civic visit and they dined at the Town Hall. Paul explains: "This was a huge honour for me to cook for them in one of Liverpool's most iconic buildings, and being such esteemed guests really helped my career to develop whilst I was embarking on my culinary journey. It was a truly great experience and one I will never forget. I offer my condolences to all of the Royal Family during this very difficult time."
For The Art School to reach eight years is testament to the hard work of Paul and his entire team. There is much to look forward to, including Charles Heidsieck's 200th birthday on Thursday 15 September and a specially curated menu. During the evening, a vintage jeroboam will be opened and served for guests as part of the celebrations. 
Then on Saturday 12 November, Gusbourne Fine English Wines are hosting an evening with Paul, with their exquisite vintages paired to Paul's menu. And soon after that, The Art School's festive season will be in full flow – bookings are now being taken. And to begin 2023, An Evening with Simon Rimmer takes place on Thursday 19 January followed by Steven Doherty and Paul Askew present a Homage to The Roux Brothers on Thursday 26 January. Steven is the first Englishman to hold 3 Michelin stars and both evenings promise to be magical occasions.
And that's not all. During the last year, Paul and his team have been exceptionally busy, leading several huge events in parallel to Paul's 40th anniversary year in food and drink.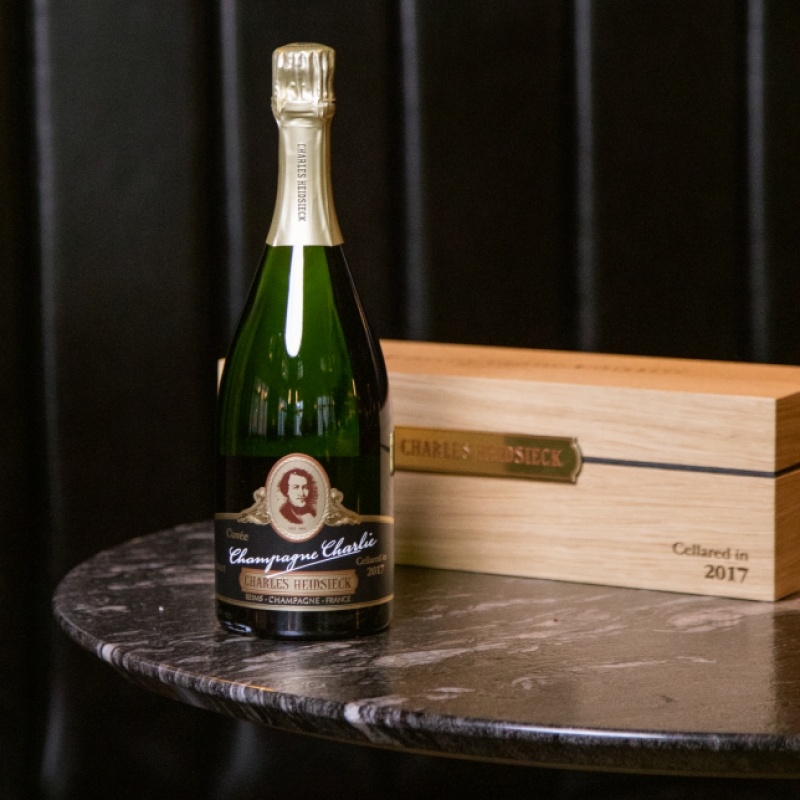 Paul explains: "So much has happened in the last 12 months as I've celebrated my 40th year in gastronomy and now we have reached an incredible eight years with The Art School. I'm incredibly proud of all we have achieved so far, and we will continue our pursuit of culinary excellence of the highest level for the city. Liverpool's food and drink and wider hospitality scene is thriving and we are immensely proud to help shape the city's direction. This work is in addition to Barnacle, which we opened last December in Duke Street Market which has also been a tremendous success.
"In December 2021, we had the immense honour of cooking for the G7 delegation who came to Liverpool, hosting leaders from the USA, France, Germany, Italy, Canada and Japan. Our task was to embody the flavours, spirit and history of Liverpool across two services and distil the essence of our great city for these global leaders onto their plates. We are very proud and incredibly happy how that weekend unfolded, a true honour to cook for such esteemed guests as we put Liverpool on the global stage in a unique way. Then in April, we finally got to bring The Art School to The Grand National in Aintree and set up our kitchen in the fabled Topham House across a magical weekend. And we also launched Taste Liverpool. Drink Bordeaux in June, a collaboration between the city council and the private sector with BID Liverpool. I am proudly the festival's Patron and it was a huge city-wide success. We were privileged to take over the hallowed Martins Bank Building for the duration of Taste Liverpool. Drink Bordeaux with the Bar Au Vin, augmenting our relationship with the CIVB (Bordeaux Wine Council)."
The Art School's menu for Charles Heidsieck's 200th birthday is below.
ON ARRIVAL
A glass of Charles Heidsieck Champagne Brut Reserve from Magnum in the Art School
Cellars with a selection of Chef's snacks
THE LANTERN ROOM
Amuse bouche served with The Art School bread and oak smoked raw milk butter
TO START
Fillet of wild Cornish Turbot with Growing Fields' heritage cucumber, vermouth sauce and Kings' Imperial caviar
Charles Heidsieck Champagne Cuvèe NV
MAIN
Roast breast of salt-aged miso glazed Cumbrian duck with beetroot puree, charred greens, pan-seared foie gras, turmeric potatoes and blackberry jus
Charles Heidsieck Champagne, Rose Millèsimè 2006 Magnum
CHEESE
Trio of Artisan British selection of Keen's extra mature cheddar, Gubbeen and Tunworth
Champagne Charlie 1985 Jeroboam
AMUSE DESSERT
Chouquette of late summer berries and crème patissière
Charles Heidsieck Champagne Rose NV
£150 per person
***
The Art School
1 Sugnall St, Liverpool, L7 7EB
0151 230 8600
For more information visit https://theartschoolrestaurant.co.uk