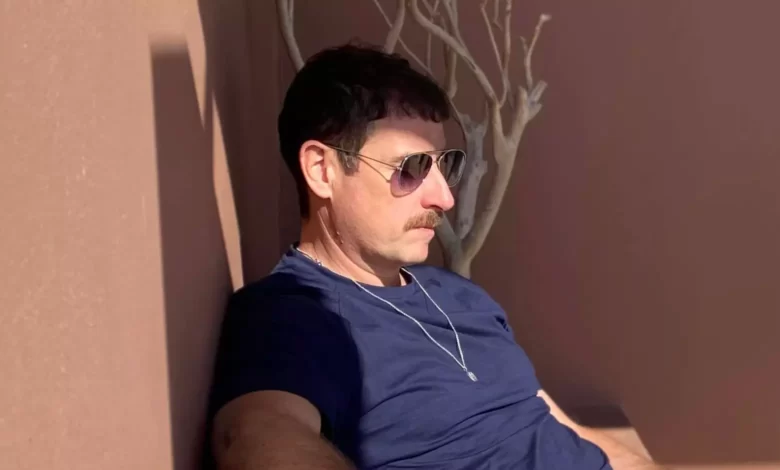 Alternative artist Sunzoom has made his first return since his debut self-titled album. His previous album is filled to the brim with unique textures that are seamlessly crafted together, creating an immensely impressive first album comparable to the likes of Declan Mckenna and Tame Impala. The latest single, America Kills Its Kings, follows in its mighty footsteps whilst forming a positively stranger soundscape and relevant narrative. 
Sunzoom's soothing vocals, much like Keving Parker's, stand out in the track as they perfectly match the laidback atmosphere. The sliding guitar's country tone with the accordion's carnivalesque charm creates a mix of rich textures. A unique blend of instruments creates a broad soundscape that remains enticing without overwhelming the song. Each instrument serves its purpose effectively. 
When asked about the new single, Sunzoom said "I wanted to take a pop journey through the collective dystopian mind and explore the depths of the current social madness that seems to be happening. I tried to create a soundscape that is both optimistic with plenty of bouncy energy whilst trying to counteract that with a sense of unease lyrically."
The cover for the track reinforces the golden dystopian aesthetic of the record. It features landscapes that look to be from Mars, with a collage of planets and stars, giving us a visual representation of the unique soundscape.
America Kills Its Kings features various collaborators that helped shape the track. On the bass was Steve 'Bodge' Duffield, known for his work for The Beta Band, Steve Mason, and King Biscuit Time. The accordion was played by Michael Holcroft, known for his work for Professor Yaffle. Jon Humphries featured as a guitarist and is known for his work with Professor Yaffle and Supersonic Scientist).
The socially focused topics with a hint of psychedelic tones are two great additions to his style and are guaranteed to encourage listeners to open their minds and think. Successfully taking aim at a pop-influenced single, Sunzoom has managed to steer into a fresh direction without leaving his already appreciated style. 
Follow Sunzoom on Facebook, Twitter and Instagram for updates on upcoming music and gigs. 
Bradley Roberts