Highlights include TV celebrity chef Andi Oliver, rapper and activist Lowkey, celebrated poet Jackie Kay.
Food for Real has announced details of its seasonal programme for Winter, including five free events during December.
Organised by arts and health organisation Squash, Food for Real: Winter is the final focus in the year-long programme of seasonal festivals and will celebrate Winter through food, art, and togetherness.
The line-up features television celebrity chef Andi Oliver; rapper and activist Lowkey, and celebrated poet Jackie Kay. Squash will also be celebrating the season with a Winter Solstice Wellbeing day and will be open on Christmas Day for food and festive cheer.
Squash is an L8-based collective who are passionate about food, art and community. The series of events run between Thursday 13 December and Tuesday 25 December (Christmas Day), at Squash's new base on Windsor Street in Toxteth.
Food for Real: Winter is an invitation to local people and residents from across the city to enjoy a series of events and activities that will inspire, promote greater wellbeing, and encourage reflection and relaxation as an antidote to a very busy time of year.
A special Winter Feast and In Conversation with chef Andi Oliver is on Thursday 13 December; Real Time – Spoken Word Night featuring rapper Lowkey is on Wednesday 19 December; and Winter Solstice Eve with National Poet for Scotland Jackie Kay is on Thursday 20 December.
Food for Real Winter is generously funded and supported by Liverpool City Council, Peoples Health Trust and the WEA.
Television celebrity chef and restaurateur Andi Oliver comes to Food For Real: Winter to share a special evening of conversation, music and great food on Thursday 13 December at 6pm. Earlier in the day Andi will be sharing some of her beloved recipes as she leads a communal cook-up with Squash volunteers and its Women's Food Biz course participants in preparation for the feast!
Bold and insightful British-Iraqi rapper and activist Lowkey will be joined by special guests to host a spoken word and music night on Wednesday 19 December at 7.30pm. Lowkey's tribute song, Ghosts of Grenfell, led to him being hailed as Grenfell Tower's Poet Laureate by MP Emma Dent.
Real Time has been devised and curated by the Food for Real Timers, Amina Atiq and Kadisha Kayani – two members of a group of women who were active observers of this year's four seasonal Food for Real festivals. Singer Dorcas Seb will perform, and there will also be an open mic set, places for which can be booked by emailing Festival Director Claire Owens [email protected]
On the eve of the Winter Solstice – Thursday 20 December – celebrated poet and Scots Makar; National Poet for Scotland Jackie Kay, will present an evening of poetry, reflection, and ritual at 7pm
Born and raised in Scotland, Jackie's first book of poetry The Adoption Papers won the Forward Prize, a Saltire prize and a Scottish Arts Council Prize. Her novel Trumpet won the Guardian Fiction Award and was shortlisted for the IMPAC award. Red Dust Road won the Scottish Book of the Year Award, the London Book Award, and was shortlisted for the JR Ackerley prize.
Jackie was awarded an MBE in 2006, and was made a fellow of the Royal Society of Literature in 2002. Her most recent poetry collection Bantam, was published in 2017 to critical acclaim. She is Chancellor of the University of Salford and Professor of Creative Writing at Newcastle University. She is described by The Guardian as: "A towering literary figure unafraid to address issues such as race, gender and sexuality head on, but with affection for the human condition."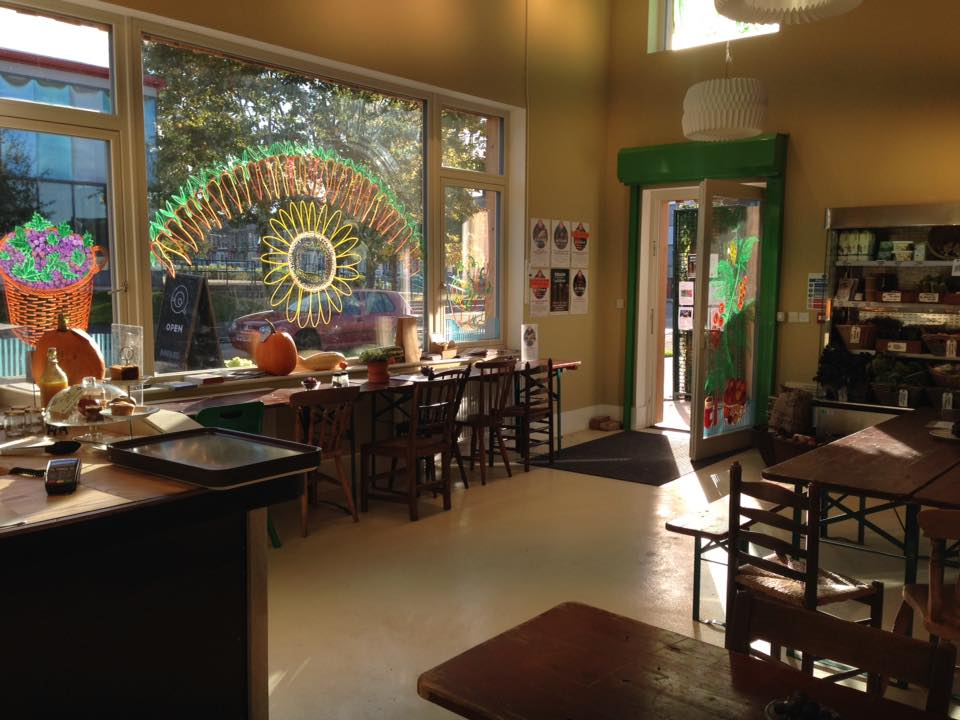 Winter Solstice Wellbeing Day takes place on Friday 21 December between 10am and 4pm. Visitors are encouraged to head to Squash on the shortest day of the year for a relaxing, chilled-out antidote to the festive season's stresses to enjoy a day of creative and wellbeing activities including pomander making, live music, massage, as well as an open fire roasting chestnuts.
The Squash team are also inviting people to drop in on Christmas Day (Tuesday 25 December) between 10am and 4pm. Hot drinks, mince pines and plenty of merriment await, plus Scouse from midday. All are welcome.
All events are free of charge taking place at Squash. Tickets for events with Andi Oliver, Lowkey and Jackie Kay but must be booked in advance. The Winter Wellbeing Day and Christmas Day are drop-in events – come by and say 'hi'.
Website: www.squashliverpool.co.uk
Facebook: www.facebook.com/squashliverpool/
Twitter: @squashliverpool
Squash
112-114 Windsor Street, Liverpool, L8 8EQ