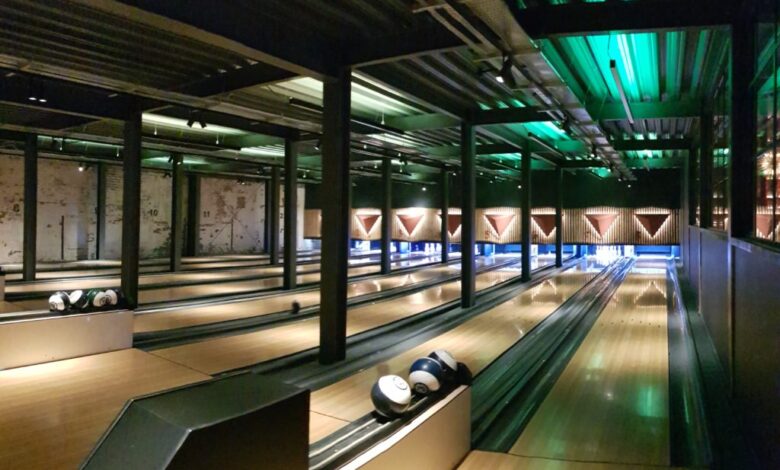 PINS Social Club is here! With its beautiful facade and interior to match, it's a welcome sight and only adds to Duke Street's recent growth including the likes of Lock & Key and Duke Street Market. So, unless you've been living under a social rock the last few weeks, you'll have been sensing the anticipation rise for the opening of the new bowling alley/bar/food hall/games room/you name it. This week we were invited to the launch party and showcase of PINS' wonderful ability to throw a very impressive party.
From fire-dancers, live music and wonderful aerial displays taking over the main downstairs bar to a huge array of bar games, cocktail-making and of course bowling, there was plenty to see and do over the 3 floors. The venue itself boasted two bar areas, a public bowling area, the games room full of ping-pong tables and a shuffleboard table. On top of that there's even a private area where you and your friends can enjoy a night of bowling and table service in your own VIP area!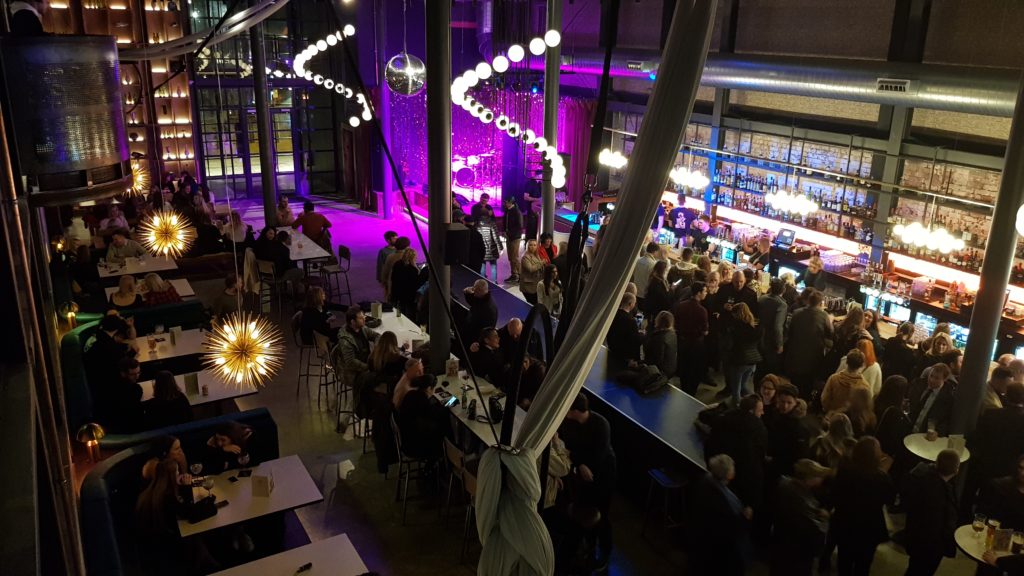 If there's ever a time to test out your bowling prowess, it's now. If you, like many, feel you work your magic more smoothly after that 2 drink threshold, then why not warm up with a signature cocktail or even try your hand at some beer pong. By that point you may even be up to entertaining your friends in the Karaoke room with your rendition of 'Wonderwall'. Whatever you decide to do, we're sure it'll be an amazing night with their offline social network mentality, time to switch off and enjoy some downtime with your mates.
PINS Social Club is open until 2am Thursday to Saturday and 12am Sunday to Wednesday. Visit https://www.pinssocialclub.co.uk/ to book.
Mikey Fell