Legendary city DJ Pete Price will be getting into the festive spirit next week as he pulls on the classic red suit and white beard, to make his debut at Camp and Furnace's six-day Snö Garden winter festival.
However, anyone that expects Pete to appear at the Baltic Triangle venue as a traditional Father Christmas figure may be disappointed – this Santa has claws.
Sharp-tongued Pete, who's known for his trademark 'tell it like it is' broadcasting style, will feature as a gobby Bad Santa, in the city's first adults-only Grotto, where for a small fee, festival-goers can pay him a visit – but only if they dare.
Dishing out rewards or deciding if a punishment is in order, Pete will be interrogating visitors in his own inimitable way, to find out if they've been good or bad elves this year and whether their names should go on Bad Santa's hit list or s**t list!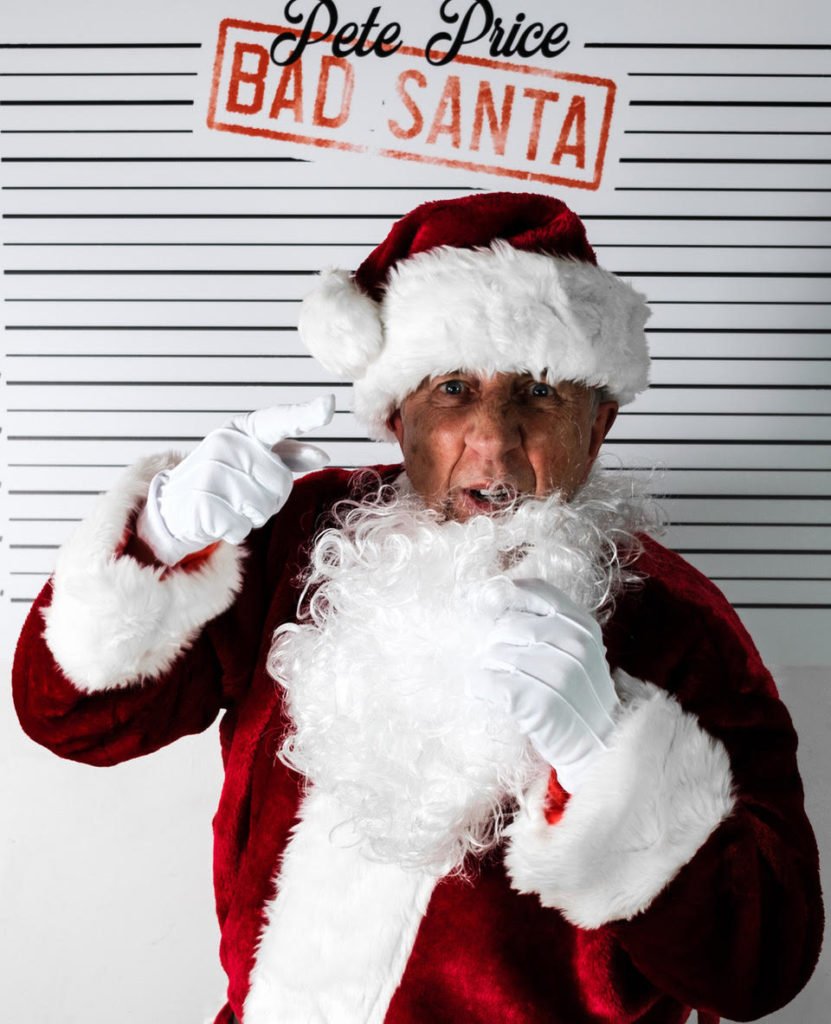 Speaking about his role as Snö Garden, Pete commented:
"The guys at Camp and Furnace got in touch in the summer wanting me to be involved with the festival and they created the Bad Santa role especially for me. I've done panto for the last few years and thought it would make a nice change – it's always more fun to play the baddie."
The Bad Santa Grotto is just one of many attractions at Snö Garden, which opens on 
Monday 18 December
 and runs until 
Saturday 23 December
, and also includes live bands, DJs, Cocktail and Gin Bars, plus street food traders.
Snö Garden winter festival is open 18th, 19th, 
20th and 21st December
 from 
4.30pm
 – late, and from 
12:30pm – 9pm
 on 
22nd and 23rd December
.
The Bad Santa Grotto is open from 
9pm – midnight
 on 18th, 
19th and 21st December
, and from 
4pm – 9pm
 on 
22nd and 23rd December
.
Entrance is free, with children and dogs more than welcome at Snö Garden but please note that under 18s are not permitted in the venue after 
9.00pm