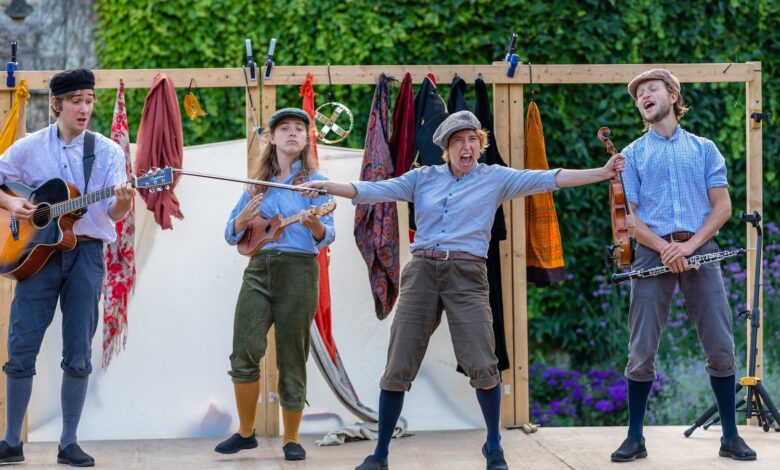 This summer, the National Trust's Speke Hall invites visitors for an evening filled with action, music and rip-roaring laughter with three special outdoor theatre performances in the gardens.
Audiences will be able to make themselves comfortable with their picnics, blankets, and deckchairs in the colourful surroundings of the North Lawn, and prepare for an evening of mischief and hilarity on 23 June with an inventive and fast-paced adaptation of Shakespeare's classic Twelfth Night.
The Three Inch Fools arrive with a bang at Speke Hall on 30 July with an explosive telling of the most infamous conspiracy in history, The Gunpowder Plot.
And on 24 August, The Pantaloons' take to the stage with another timeless Shakespearean summer comedy, Much Ado About Nothing. An energetic and funny production that the whole family will enjoy.
"There's no better backdrop for outdoor theatre than Speke Hall," says programming and partnerships officer, Lorraine Lett. "The Tudor Manor House really does set the scene and brings a special atmosphere to our theatrical events. The grounds are also at their most vibrant which look magical in the midsummer night light.
"Audiences will encounter a whole host of fantastic characters from each production. It's a wonderful way to bring families and friends together and experience an evening of spectacular entertainment, whilst making the most of the lovely weather and Speke Hall's historic gardens."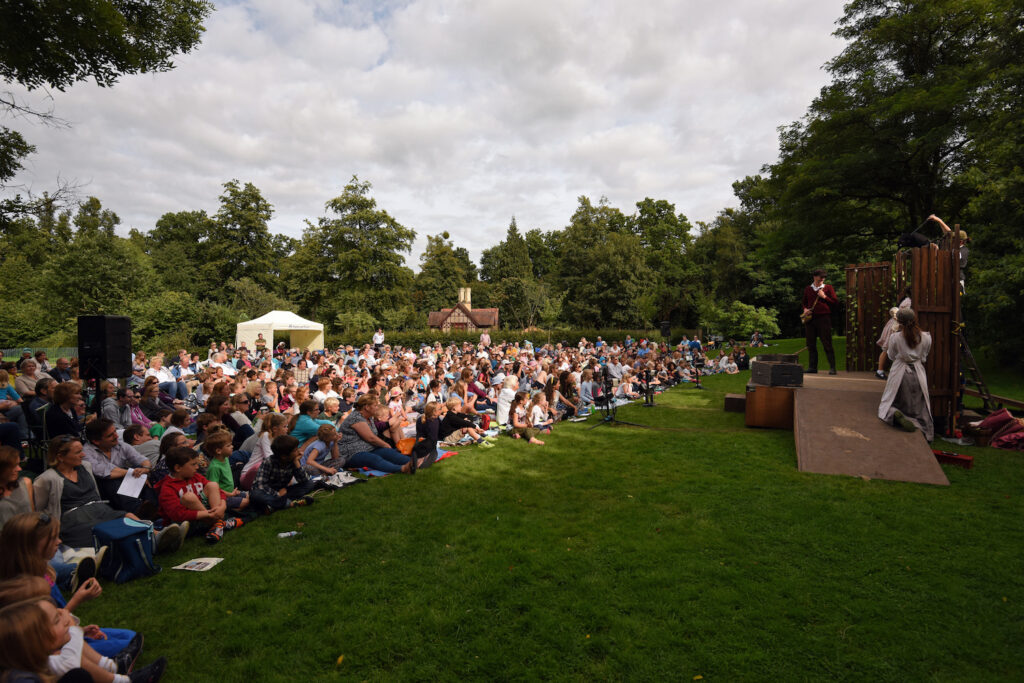 Each outdoor theatre performance starts at 7pm. Expect 2 hours of fast-paced drama, uproarious intrigue, mistaken identities and misunderstandings, audience interaction, endless costume changes, a happy ending, and live music throughout.
Tickets for all performances are priced at £18 for adults, £10 for children 6+, under 5s free, £50 for a family (two adults, two children) and can be purchased online or by telephone 0344 249 1895. Free parking, toilets and baby changing facilities are all available on-site.
It's recommended to pack a delicious picnic, something comfy to sit on, and wear plenty of layers – even if it's a lovely sunny day, it can still get chilly on the North Lawn at night, and the performances will continue come rain or shine.
Enter via Visitor Reception from the car park and you will be directed to the North Lawn. Gates open at 6pm for a 7pm start, so arrive early enough to secure a good spot. It's fully accessible to everyone with some slight slopes. And suitable for all ages to enjoy.
Book your tickets for Speke Hall's Outdoor Theatre performances at: www.nationaltrust.org.uk/speke-hall