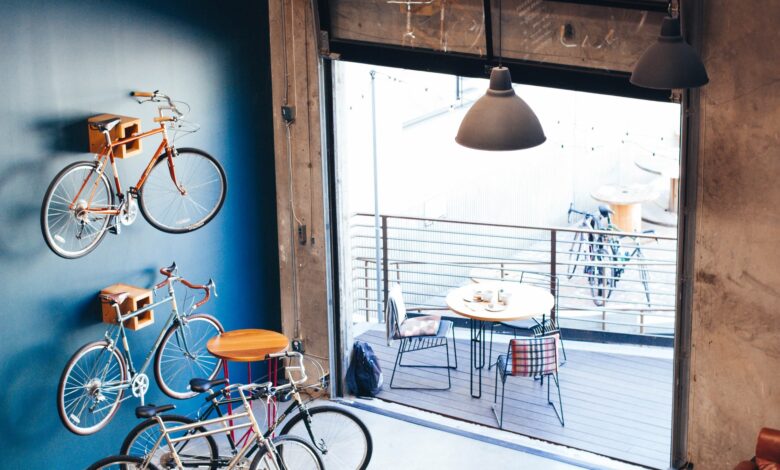 Liverpool News
Opening Your Own Bicycle Repair Shop: 13 Tips For Success 
Opening a business of any kind can be a daunting task, and it is critical to be prepared to have the greatest chance of success. When opening a bike repair shop, you'll need to have all the right skills to do the job well, along with the business knowledge and sense to run your business profitably.
Even once your business is up and running, it can be a long road to profitability. The first 12 months of a new business are critical to its success, and you'll need to run a tight ship to give yourself the best chance of going the distance.  
1. Choose The Right Location 
When opening a bike shop, it is critical to consider whether the area you're choosing has demand for your services. It may help to do some research and find out where all the bike shops in your area are located. If there are any bike repair shops nearby, this will present significant competition for you, making it harder to find customers and make a profit.
Residential areas are often best, as there will be plenty of bike owners nearby who won't have to transport their bikes to your business for a service or repair. You'll also need premises with adequate space to display any goods you plan to sell and an area for bike repair.  
2. Learn About E-Bikes 
E-bikes are skyrocketing in popularity, though they are still trailing traditional bikes in terms of sales. As e-bikes become more and more prevalent, it is vital that any bike repair shop knows how to fix and maintain e-bikes. If you offer services for e-bikes, you will also put yourself ahead of other bicycle repair shops that may not have the expertise. This can be a great way to carve out a niche for your business.  
3. Ask For Testimonials
People trust businesses with good reviews, and many customers will look over a business's reviews on Google or Trustpilot before they give it their custom. Getting plenty of reviews from satisfied customers can be invaluable for growing your customer base and business reputation in your area. Many bike owners are willing to travel further for quality service and to know their bikes are in the best hands.
You could encourage customers to leave a review by offering a discounted service or free gift. Asking customers for reviews in person after completing a bike repair can be another good way to encourage reviews. You could print cards or leaflets showing the best way to leave a review and help out your small business.  
4. Get Word Of Mouth Recommendations 
The biking community is often a tight-knit one, so getting word of mouth recommendations can be a great option to build up your customer base. People often trust businesses recommended to them by someone they know and trust, so consider offering an incentive to customers who refer new customers to the company. 
5. Take A Course In Business Skills 
While you might have the bicycle repair side of things down, running a business requires its own skills and expertise. It is a good idea to take a course in business skills to help you ensure that you know how best to run your business. There are plenty of options out there that can boost your knowledge and give you the tools to run your business effectively. Consider an option like an MBA essentials course online to get started.  
6. Build A Workable, Intuitive Website
All businesses should have a website nowadays, and yours should be well designed, easy to use and full of informative content for your customers. If you don't have the experience yourself in building websites, it is best to take on a professional web designer to develop your website for you. Look for a professional with case studies and reviews from happy customers.
It is also a good idea to have a social media presence. Make profiles on all the major platforms, including Facebook, Twitter and Instagram. Post regular, quality content that engages your audience and solidifies your reputation as a business that knows what they're doing. For instance, you could create a series of posts about common bike faults and issues and how they are repaired.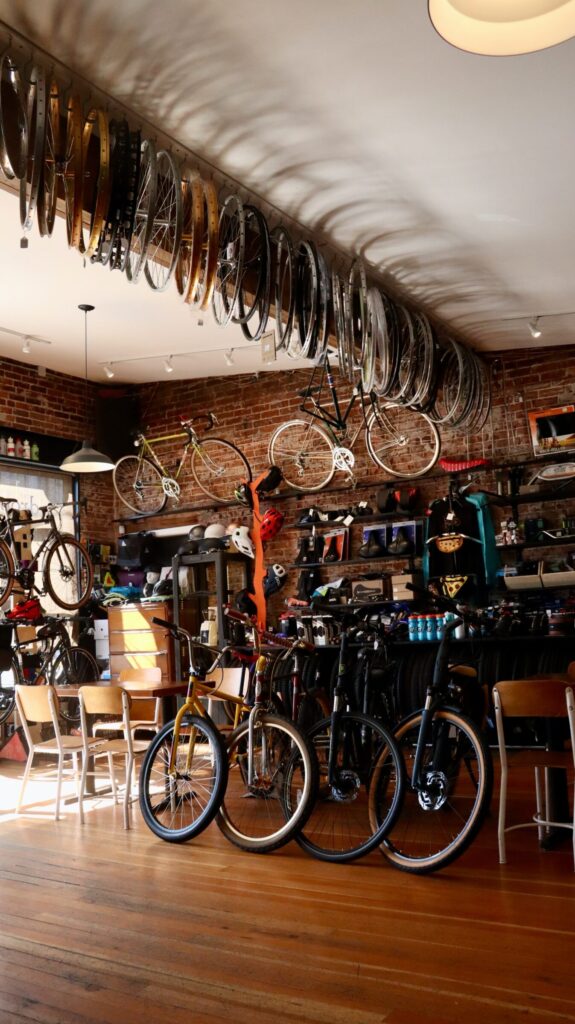 7. Hire Knowledgeable Staff 
If you plan to take on staff, it is critical that you choose qualified and enthusiastic people. Have a thorough interview process and ensure that the people you choose are competent. You could also offer a trial period where they can show their skills, giving you the reassurance you need that they will be an excellent addition to your team. 
8. Install Suitable Security Features 
A bike shop is an attractive target for thieves, particularly if you sell bikes as well as repair them. You'll need to protect your business and its assets to give yourself peace of mind and help bring insurance premiums down. Consider installing an alarm system, quality shutters for any windows, and CCTV on all points of entry.  
9. Decide On Your Opening Hours 
You should think carefully about your opening hours to choose the right hours that allow your customers the chance to access your services. For instance, only opening between 10am and 4pm on weekdays can cut out a huge potential of customers who work full time. You could consider staying open later or having one or two late-night opening hours until 8pm. Opening at the weekends can also be a great way to make your business accessible to all.  
10. Get Professional Branding 
Your business will need to be branded professionally to promote brand recognition and show your professionalism. It is best to hire a professional design agency to make your logo, ensuring that it is sleek, stylish, and memorable. The name of your business should also be easy to pronounce and spell. Once you have your brand established, you should use the imagery in all things related to your business, including social media and your website.  
11. Offer Goods And Services To Cater To All Budgets 
Bicycles are popular among a broad cross-section of people, from kids to those on low incomes to high powered professionals. As a bike repair shop, it is critical that you cater to all budgets when offering your services. If you plan to sell bikes, ensure that you have a good range of quality bikes to suit all budgets. You should also price your repair services competitively and offer a broad range of services.  
12. Get Involved With The Local Biking Community 
Biking communities are widespread across the country, with many cities and local areas having clubs and groups for bike enthusiasts. It is important to be part of these communities to help you find new customers and understand the needs of the communities you serve. Following local biking pages on social media can be a good place to start. You could also offer pop-up services for biking events to get your name out there and connect with many potential customers. 
13. Partner With A Bike Charity 
There are plenty of biking charities out there that offer their services to people in need. You could partner with a local charity to raise your profile in the community and show that you are a business that cares.
You could offer free services to people referred by the charity, use your business to raise funds for them, or host an event for the charity. Ensure that you do your homework when choosing a charity to work with and look for organisations with similar values to yourself and your business.