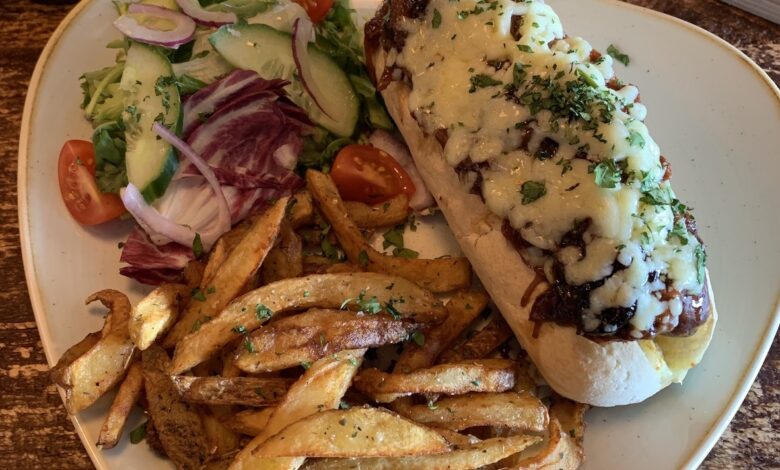 Liverpool is a city steeped in history, yet thanks to a new waterfront restaurant and bar, we've discovered even more about the its past.
We'll tell you more about the food and drink of course, but first, here's the history.
Quoting from the restaurant's menu "The area now known as Mann Island, was until the early part of the 20th Century a shanty town and dock known as Nova Scotia due to its twinning with the Canadian district. Canada traded with Liverpool in many types of wood used for the huge amount of shipbuilding here at this dock. As part of this twinning, there's even a Liverpool, Mann Island and River Mersey in Nova Scotia, Canada."
The restaurant located at Mann Island, a stones throw away from the Museum of Liverpool, is in a great spot. Visitors can sit outside on warm days and soak in the sun or seek a bit of peace and quiet inside in the cool and laid back bar and eatery.
Now, onto the food and drinks. Nova Scotia is open 9am – 9pm, 7 days a week, so you've got a breakfast, lunch and evening menu depending on what time you choose to visit the venue.
Nova Scotia Mural Timelapse
The breakfast menu includes a Full English, with veggie and vegan breakfasts available too. Plus, there's a selection of Breakfast Brioches, Eggs Benedict and smootie bowls. The lunch menu is also well varied with a good choice of sandwiches, as well as Scouse and Blind Scouse if you're looking for something more hearty. The salads and small plates will also keep punters happy.
We headed along to Nova Scotia to try their evening menu. So firstly we checked out the drinks. There's an impressive drinks menu, with classic cocktails (Pimms, Old Fashioned, Negroni, Martini's, etc) as well as the venue's Signature Serves. We recommend the Jamaica Street (Kraken black spiced Rum, firery ginger beer and fresh lime) but there's plenty of other tantilising oprions to choose from. There's also a great choice of wines, beers, soft drinks and tea and coffee.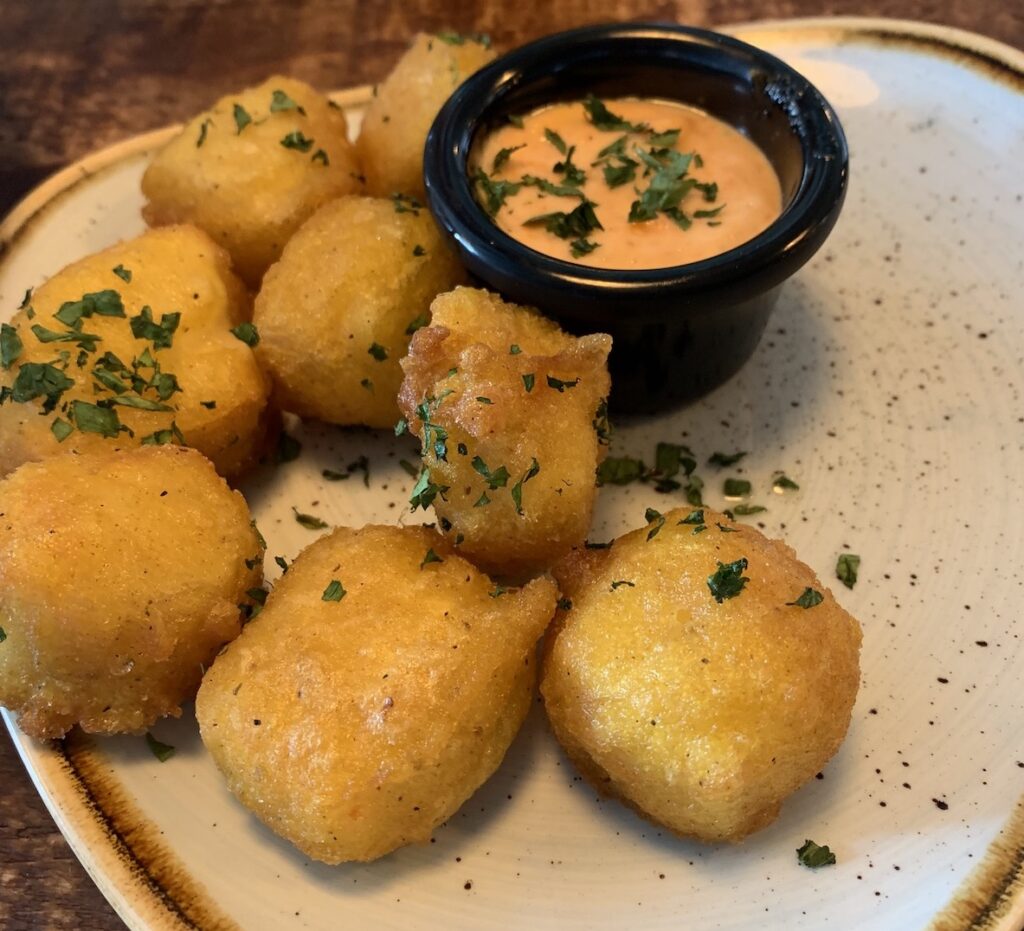 The evening food menu offers a great mix of small plates including Chicken Wings, Halloumi Popcorn, and Loaded Fries. There'a also a good choice of burgers (beef, veggie, vegan, chicken) and hot dogs. The Scouse and Blind Scouse also make their way onto the evening menu.
We ordered a couple of small plates; Halloumi Popcorn and Loaded Salt N Pepper Fries and we also opted for the Montrose Hotdog (a classic dog withpulled pork, BBQ sauce and melted cheddar cheese). All the dishes were flavourful and filling. We think Nova Scotia get the portion sizes just right and the food is delicious. We had no room for dessert on this visit but we had our eyes on what we will be ordering on our return! The menu is reasonably priced and great value for money considering you're in the heart of the city. Make sure you pay them a visit ASAP!
Nova Scotia
Open 9am – 9pm, 7 days a week
25a Mann Island, Liverpool, L3 1BP
Follow Nova Scotia on Instagram: @novascotialiverpool and Facebook