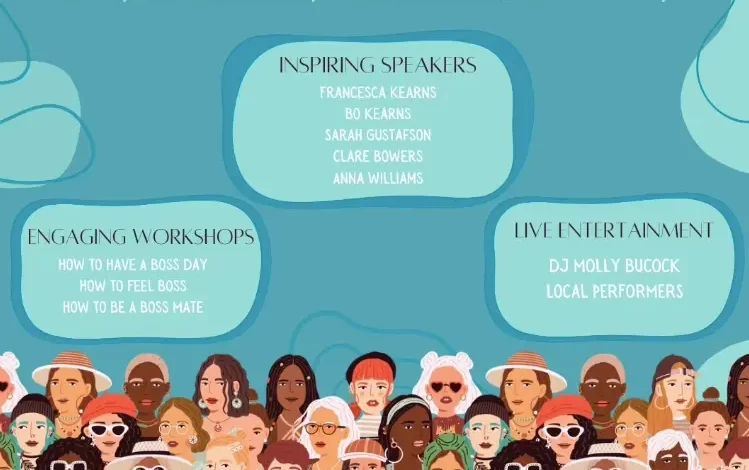 An exciting new initiative for teenage girls is launching in Liverpool this month. The 'Girls with Dreams Club' will recognise the unique challenges that young women face in today's world and seeks to provide a safe and nurturing space where they can explore their dreams and ambitions and most importantly connect with others.
Founder and entrepreneur Nic Byrne, who started her own successful business over 22 years ago, aged 27, has recognised the challenges that face young girls in modern society and as well as launching the Club is also planning a series of events to promote self-confidence, improve mental health and create a space and a network for young girls to learn and grow. 
The Club will provide a fun, safe and inclusive community for girls to connect, build positive friendships, develop social skills, including conflict resolution and empathy. The Club will teach members self-care practices, such as mindfulness, relaxation techniques, time-management, to manage stress and maintain emotional balance and create calmness.  Girls will be encouraged to ask questions and for their voices to be heard. 
The club's launch event will take place on Saturday 25 November from 10.30 am, at Blackburne House in the heart of the city's Georgian Quarter. Inaugural guest speakers include Bo Kearns (English Professional Footballer), Francesca Kearns (Online Entrepreneur) and Sarah Gustafson (Creative Well-being Practitioner).
The event promises a day of connection, curiosity, and creativity:
Interactive, self-development and life hack workshops focused on "How to be a Boss mate" , "How to have a Boss Day" and "How to feel Boss."
Q&A panel discussion with Liverpool FC player Bo Kearns and Fashion Designer Francesca Kearns who will be sharing their own stories of triumph, challenges, and success, offering valuable insights and motivation.
Networking Opportunities: A chance for girls to connect with others from across the city.
Entertainment: Live DJ set from Mollie Lucock and performances by talented young women from the community.
The event takes place from 10.30 am-4.30 pm at Blackburne House, 5 Blackburne Place, Liverpool L8 7PE.
Tickets for the event are £10 each and are available here.
Nic Byrne, founder of Girls with Dreams Club explains: "We are incredibly excited to bring the Girls With Dreams Club to life and to provide a platform where girls can come together to explore and expand their potential, develop their skills, and connect with like-minded peers. Our launch event is just the beginning of what we hope to achieve, and we invite all young women aged 13 to 17 and their friends to join us on this journey."
For further details about the Girls with Dreams Club and how to join visit girlswithdreamsclub.com
Or for regular updates follow on Instagram @girlswithdreamsclub