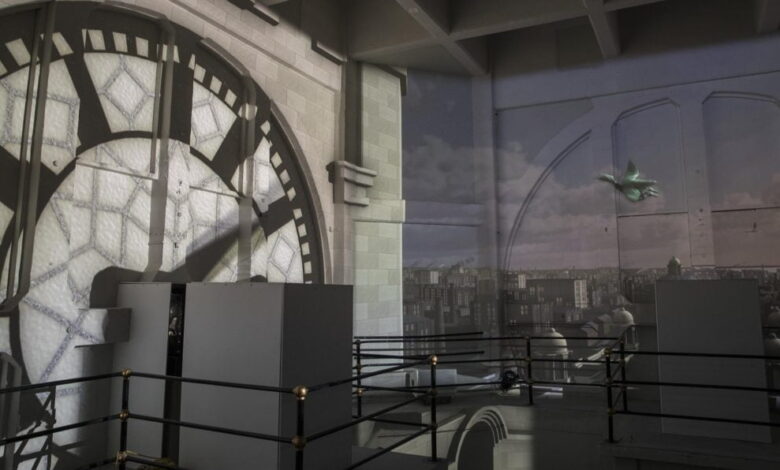 A world-class audio-visual experience within the Clock Tower of Liverpool's Royal Liver Building has been revealed, ahead of the new RLB360 visitor attraction's official opening early next month.
The immersive experience, backed by an original music score, is digitally-projected directly onto the walls of the historic clock tower within the 322ft Grade I-listed structure and explores the building's significance to Liverpool and how the city has changed in the 108-years since the Liver Building was built.
The installation was created by experiential design company Holovis, the people behind high profile projects such as Wicker Man at Alton Towers and Justice League: A Call For Heroes at Madame Tussauds.
The clock tower presentation is just part of the overall RLB360 tour which will take guests from the building's lower ground floor visitor centre up to the 10th floor balcony, then visiting the clock room before climbing to the parapet of the 15th floor tower to gain 360° views across the River Mersey, Liverpool docks and the city beyond.
Tickets and information about Royal Liver Building 360 are available from the website: www.rlb360.com.
The attraction's official spring 2019 opening date will be announced soon.