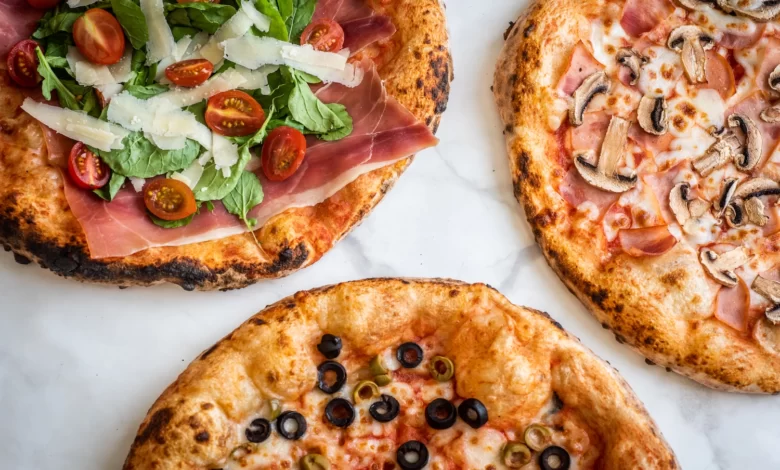 Selina, the fast-growing experiential hospitality brand targeting millennial and Gen Z travellers, is proud to launch its brand new Italian restaurant, Pappa Pepinos, within its Liverpool hotel, Selina Liverpool.
Nestled in Liverpool's creative neighbourhood surrounded by galleries, street art and an alternative atmosphere, Pappa Pepinos at Selina Liverpool offers a wide range of traditional Italian cuisine, from classic pasta dishes, antipasti and a variety of meat and seafood.
To mark the opening of the new restaurant, Pappa Pepinos at Selina Liverpool will be throwing a Eurovision pre-party on Friday 12 May, ahead of the song contest's grand final on Saturday 13 May. Open to the public free of charge, guests can enjoy a night of dancing, delicious Italian food and entertainment from Eurovision 2022 finalist, Eliza G and internationally renowned DJ and music producer, Saintpaul. To book your place, visit www.selina.com/uk/liverpool.
Moran Etedgi, Global Executive Chef at Selina comments, "After a successful trial of the brand across some of our other global locations, we are incredibly excited that Selina Liverpool will be our first UK property to showcase the Pappa Pepinos concept. Perfectly situated right in the heart of the action, we can't wait to offer guests, tourists and locals the perfect place to socialise and enjoy a wide range of delicious Italian cuisine, all within an extremely warm and welcoming atmosphere."
Offering excellent value for money, Pappa Pepinos at Selina Liverpool welcomes guests from 12pm to 8pm to enjoy a wide range of tasty lunch, dinner and dessert options.
The restaurant's menu offers a wide range of small and large plates, including Polenta and Baked Fish, and traditional sourdough pizzas including Margherita, Wild Mushrooms and Prosciutto, all of which are made fresh to order, hand-rolled and cooked in the restaurant's brick fire oven. Further information on Pappa Pepinos at Selina Liverpool can be found at www.instagram.com/pappapepinos.liverpool.
Selina currently operates seven hotels in the UK in London, Manchester, Liverpool, Brighton, Birmingham and Margate. For more information on Selina and any upcoming events, visit www.instagram.com/selinaunitedkingdom.