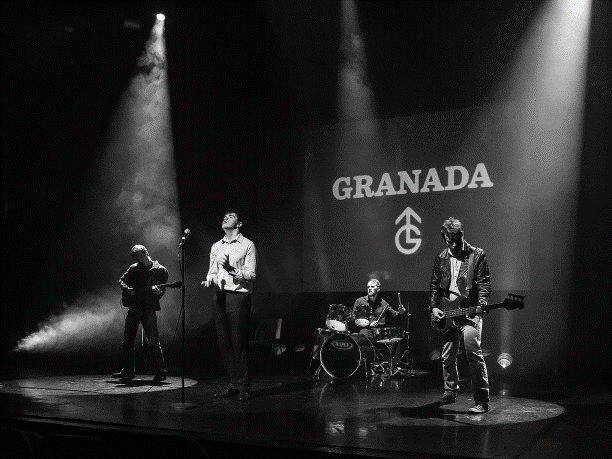 Bringing musical legends a little Closer.
It is 43 years since Joy Division's Unknown Pleasures was released and New Dawn Fades shows how the band came together in the wake of the DIY ethos of punk times following two Sex Pistols gigs in 1976. It captures the day-to-day grind of making it and becoming much more than their forerunners, and with no little humour and powerful character portrayal.
So what could this play do differently to the existing biographical films of those times, 24 Hour Party People and Closer to draw people in? The line it took was the foundation and flourishing of the relationships between the four band members, Ian Curtis, Bernard Sumner, Peter Hook and Stephen Morris. It also explores creative tensions with their manager, Rob Gretton.
Returning to the Epstein Theatre as part of its 10th anniversary tour, this play is enthralling, gritty and dynamic. The events are knitted together through the character of Manchester's most famous impresario, Tony Wilson, the founder of Factory Records. Played skilfully by Al Donohue, as both narrator and character, who seems always to take the mic as if he's still the main turn on Granada TV's ground-breaking show, So It Goes.
He totally inhabits his role as do the other players: Joe Walsh as Curtis, Harry McLafferty as Sumner, Bill Bradshaw as Hooky, Matthew Melbourne as Morris and Leah Gray as Debbie Curtis. Giles Bastow plays Gretton and also co-directed the play with Sean Mason who handles several roles, including the band's producer Martin Hannett, Frederich Engels and Paul Morley, with aplomb and wit.
After an uncertain start which encountered slight technical difficulties, it built to the point where one could feel the writer (Brian Gorman) and the performers were living this influential band's compelling journey to musical immortality, especially during the actors' impressively accurate live performances of Shadowplay and Transmission.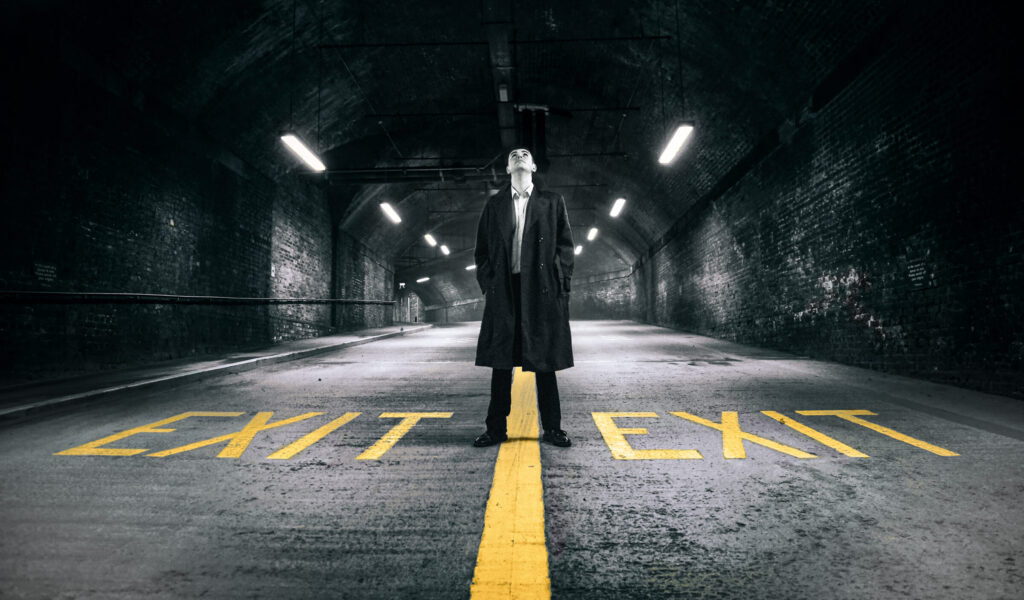 Themes such as drug-use, infidelity, depression and grief were handled sensitively. The band's inability through inexperience to intervene as Curtis' life falls apart while also coping with epilepsy are not glossed over. Walsh's highly realistic rendition of a fit at the feet of the other actors felt very brave. Having the characters of Curtis and his wife describe their failing relationship by speaking the lyrics of Love Will Tear As Apart, was poignant and a masterstroke. This and witnessing Curtis's suicide (in the half-light) brought an immediacy and rawness.
New Dawn Fades begins with a whistlestop tour of Mancunian history through the centuries but very quickly becomes a play about real people and real emotions. Whether the historical references to Manchester had much resonance with a Liverpool audience is debatable, yet undoubtedly New Dawn Fades succeeds because, although rooted in the 1970s, it is more about suffering and the art that can come out of it. That's universal, wherever you are.
Joy Division's music obviously still has resonance today (four million monthly listeners on Spotify testify to that), but ultimately the band's story is about trying to reach out beyond the confines of your existence and in Ian Curtis' case not being able to survive that struggle. And that's why people of all ages today still wear Joy Division t-shirts and why, here in Liverpool, some were in tears at the end of the play. The grim realities of life in the late 70s and early 80s of isolation and despair are being revisited and some might feel the world has gone full circle. That's one of many reasons why this play just works.
A standing ovation at the end felt indeed like a triumphant end to a gig. No one who attended walked away in silence.
More information on the New Dawn Fades tour: www.newdawnfadesplay.wordpress.com
Facebook: NewDawnFadesPlay
Twitter: @allroadsmeet
Instagram: @newdawnfadesplay
Jonathan Caswell