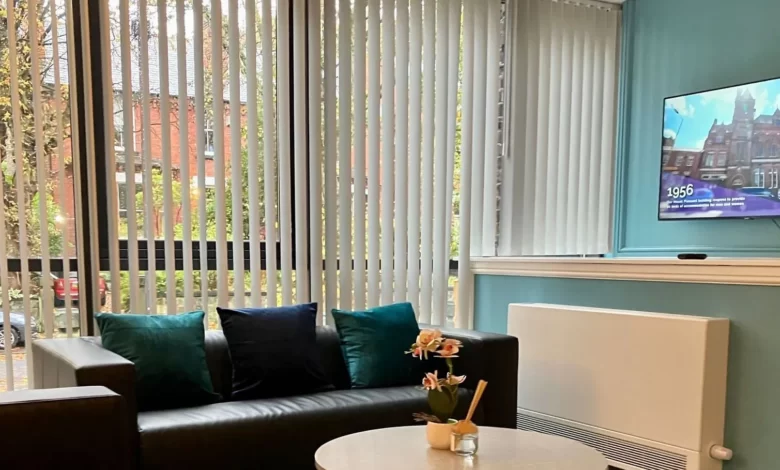 Liverpool News
New Care Home To Provide A Safe Space For The Homeless Community In Liverpool
A newly opened care home operated by Merseyside charity YMCA Together will accommodate people who have experienced homelessness as they face the need for respite and end-of-life care.
The 22-bed home in South Liverpool will offer a safe, comfortable, and caring environment for those experiencing homelessness, during the most vulnerable times of their lives.
The care home, Hestia House, is the latest initiative in the YMCA's ongoing efforts to address the complex needs of people experiencing homelessness in Liverpool.
The home on Ullett Road is due to open later this month and will provide care for people who have been living in temporary accommodation or hostels around the city.
Ellie McNeil, CEO of YMCA Together, said: "People who have experienced homelessness have some of the worst health inequalities of any other population of people. They often find interactions with health very difficult and this home will provide a safe space for people who need personal care, respite after a hospital stay, or end of life care.
"At Hestia House people will be met with love, kindness and care. The home has undergone a significant refurbishment programme and it now provides a comfortable, calm environment for people while they get the care that they need."
A report by Homeless Link, The Unhealthy State of Homelessness found the average age at death for people who have experienced homelessness is 45-years-old for males and 43-years-old for females.
Hestia House will provide a safe, clean, and comfortable environment for individuals experiencing homelessness during their care period. A team of healthcare professionals will provide round-the-clock care and emotional support to residents.
Ellie added: "Lack of specialist provision for people experiencing homelessness can lead to them being cared for in hostels, but they actually need additional support to address their complex health and care requirements at a vulnerable time of their life. For these reasons, we started to look for solutions to address this and Hestia House and the brilliant staff there will be able to bridge that gap."
YMCA Together provides 450 beds of accommodation across Liverpool, Sefton and Knowsley, working with over 2000 people a year.