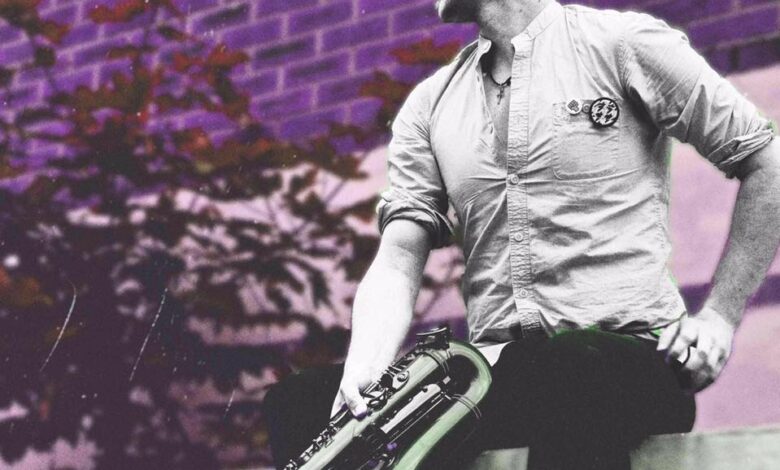 Mutant Vinyl has been one of our favourite musicians for some years now. His music is exciting, unique and thought provoking – it's rare that a talent like this comes along and we feel so fortunate that the LIPA graduate considers Liverpool a second home.
After first seeing Edwin Pope, aka Mutant Vinyl, at Threshold Festival many years ago we were drawn in by his amazing live show. The multi-instrumentalist is a natural born performer and with his saxophone always close at hand he's one hell of a talented player. After his live performance we were compelled to check out his recordings which are a mix of influences including jazz, reggae and electro beats.
On his debut album released through Klee Music, he produces a musical matersclass with his contemporary sound. Each track has its own unique personality and we were hooked by every single one. Opening track Ghosts of Dorset is as haunting as the title suggests and sets up perfectly for the rest of the album.
One of the stand out tracks for us is Jungle Lick In Soho, which we're sure is going to be a hit and a popular track when performed live. But to be honest the whole album just sounds magical to us and it feels like a summertime record meant for late hazy nights. Due to the contemporary nature of the album, our listening experience feels unique and hard for us to describe to other music fans, the best advice would be to get the album and experience for yourself the musical heaven that Edwin produces.
Mutant Vinyl will be playing live at 81 Renshaw for his album launch show on Saturday 20 April. Advance tickets are just £5 (plus booking fee) via Skiddle here.
You can listen to a couple of the album tracks before the album release via Soundcloud here.