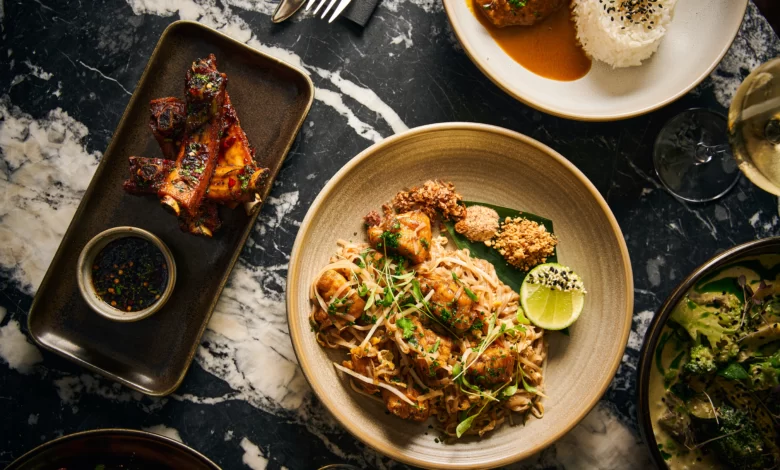 Liverpool's first ever Dim Sum Disco bottomless brunch is coming to Mamasan in Liverpool ONE.
The restaurant and bar, which is already renowned for its exceptional South East Asian-inspired dishes and stunning interiors, has created a brand new concept especially for brunch lovers.
Its Dim Sum Disco bottomless brunch will bring together delicious food, premium drinks and floor filling tunes and entertainment in one unique, lively dining experience.
And, along with a choice of small and large plates, it has under-500 calorie options that are just as flavour-packed but perfect for anyone trying to keep to a daily calorie limit.
Launching from Saturday 25 November, the new menu is £45 per person and will be available every Saturday between 12 and 6pm, with the last bookings at 4pm.
Brunch-goers will be able to choose three small plates or one large plate plus 90 minutes of premium bottomless drinks including signature and classic cocktails, Bottega Gold prosecco, gin, wine, beers and non-alcoholic mocktails.
The menu will feature a selection of Mamasan favourites such as Thai fried chicken, Indonesian crispy chicken satay, surf & turf Singapore noodles, Thai green curry and chicken katsu curry.
Food and drink are only the start of the Dim Sum Disco bottomless brunch, because there'll also be DJs playing big vocal house anthems and classic disco tracks, a sax player and mirrorball head dancers moving between tables and interacting with diners.
Set across three floors, and with a capacity of 200, Mamasan opened in Liverpool ONE two years ago.
Since then, it has earned a reputation for its elevated southeast cuisine and beautiful décor, as well as a roof garden which offers some of the most fabulous views over the city.
General manager Craig Cavanagh is keen to add something extra to suit the venue's chic surroundings.
He said: "Bottomless brunches are so popular in Liverpool, and we wanted ours to be more elite with a really high level of entertainment that had never been done here before.
"The aesthetics of Mamasan are beautiful and the food and drinks are amazing, so we decided to combine them with a stylish theatrical element.
"Our premium bottomless brunch with an Asian twist will be unlike any other in the city and we're looking forward to seeing everyone up and dancing and having the best time."
Mamasan's Dim Sum Disco Bottomless Brunch launches on Saturday 25 November. Bookings are via the website https://mamasan.uk/mamasan-bookings-liverpool/