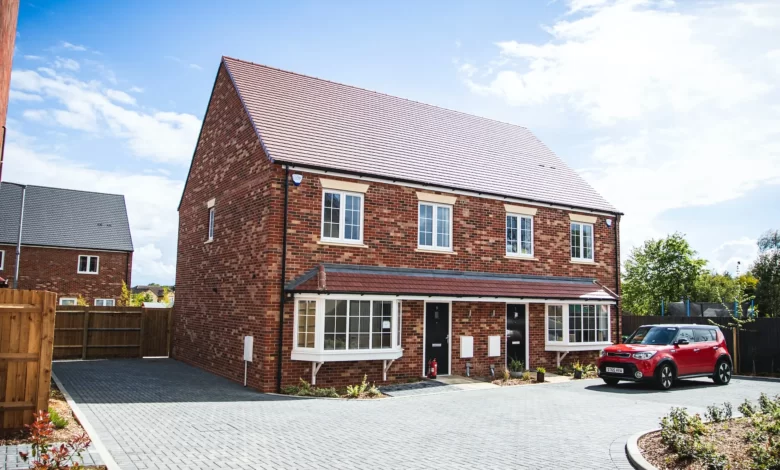 Lifestyle
Making Your Liverpool Home Stand Out In The Competitive UK Real Estate Market
The current state of the housing landscape in the United Kingdom paints a challenging picture, with homes selling at their slowest rate since 2012 amid the backdrop of escalating mortgage and living costs. But you are in the catbird seat if you own and want to sell a property in Liverpool. Liverpool's housing market depicts a more positive picture, as houses sell faster than in other metropolitan areas.
It takes up to two weeks for the common property lister to receive and accept an offer, meaning that your chances of finding potential buyers if you want to sell fast are pretty decent. The situation is more nuanced than this. You'll still have to deliver regarding your home's curb appeal, the amenities and facilities provided, your property's condition, and other features involved in the selection process.
Therefore, owning and listing a property won't be enough to ensure you get the highest possible selling price. Winning the hearts of homebuyers requires thoroughly examining your home's condition, making fixes and renovations where they're needed, and other types of preparations. Without further ado, let's discover Liverpool's real estate outlook and some strategies for standing out in Liverpool's competitive real estate market.
What makes Liverpool the fastest-selling city?
Liverpool, a metropolitan borough and the fifth-largest city in the country, boasts one of the fastest-moving housing markets in the country. The average time it takes to sell a home in the United Kingdom is 29 days, whereas, in Liverpool, the rate is more than two times lower. This number is even softer compared to last year, and few cities get as close. In Worthing, for instance, homes are disposed of in an average of 15 days.
This improved outlook is attributed to a combination of factors, such as excellent local amenities, elevated transportation infrastructure, the contrasting architecture of buildings, a thriving entertainment scene, and other features that draw more interest than the surrounding cities.
Obviously, the more people are drawn to this metropolitan area, the better prepared your house has to be. To fit in the picture and meet the demands of the pickiest home buyers, your home likely must undergo a set of transformations.
Repairs and fixes are paramount
Indeed, homebuyers tend to have a discerning eye for details when seeking their ideal property. They carefully assess where they'll spend most of their time, such as bedrooms and kitchens. The latter suffers the highest traffic and is prone to wear and tear. Frequently, cooking and cleaning can leave your kitchen's backsplash in poor condition. Luckily, some improvements don't have to cost a fortune or be energy-consuming. You can visit plasticsheetsshop.co.uk to get an idea of how acrylic, polycarbonate, or PVC sheets can help you enhance the feel and look of your rooms and places where you can use them.
The heightened attention means that you'll have to examine and fix any signs of wear and tear, structural issues, and other things that may impact the overall condition of your property. They may closely assess the foundation's condition, the electrical system, the HVAC system, plumbing, and other critical aspects. Not even features like your kitchen cabinets, splashback, or flooring can escape their sensible eye.
While the upfront costs may scare you, you need to remember that the replacements and repairs you make ultimately help you secure a better selling price. A thorough home inspection conducted with experts from Liverpool should help you discover the red flags that may keep homebuyers from closing a deal with you.
Make the exterior attractive
A home's exterior is the first thing visitors see and can make or break their whole viewing experience. It talks about your home's curb appeal, so it's essential to make it highly appealing and allow it to emphasize the qualities and favorable features of your property.
You can do numerous upgrades, depending on your home's specific needs. If you want to add function to your home, you can opt for a front porch. These are regarded as one of the most valuable upgrades to a home. Or you can enlarge your windows and insulate them with plastic sheets. Homebuyers in Liverpool look at features that can tell whether their lifestyle will be costly in their new homes, and ensuring your windows are insulated will give them ease of mind knowing the heat is trapped inside, and they'll reduce their bills. Indeed, these can be used in many more situations, such as kitchen splashbacks or table protection. Browse the wide range of options and buy plastic sheets here, if you want to discover how you can give your home more functionality.
De-personalise
Having to gather and do away with your personal stuff before clinching a deal might seem illogical. After all, you still live here and have no certainty that the viewer will agree with you. However, regardless of your emotional connection with your belongings or how much you need them, your home has to be clean, decluttered, and minimalistic.
The more depersonalised your home is, the higher the chances that potential buyers will imagine themselves in it and envision spending time with their own belongings here. On the flip side of the coin, the more unkempt and cluttered it looks, the bigger the turn-off felt by them.
So, neutralise your space and move away as many belongings as possible in order to give homebuyers a real taste of your home.
Final words
Most property owners dream of a trouble-free, effortless selling experience when it's time to put their homes on sale. They hope they will just list their possessions, have an interested party willing to close the deal without too much negotiation, and cash in a relatively short timeframe. However, this scenario remains far-fetched even in a real estate market with fierce competition, where homes are selling rapidly and close to their listing prices.
Make sure to highlight the favourable features of your home and make corrections where needed. Houses in Liverpool may sell faster than in other cities, but homebuyers still want good quality to justify paying a higher price.