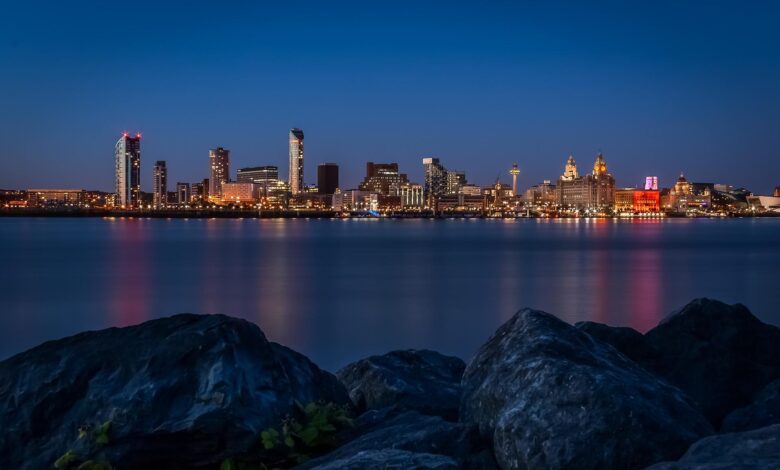 Liverpool is more than a great night out; it is a fantastic weekend away. The city is becoming one of the most popular destinations in the country for a quick break because there is so much to see and do.
With some careful planning and a curated list of places to go, you can squeeze a lot of action into your weekend in Liverpool. Sports, theatre, history, dancing, and dining; this town has it all.
Prepare And Pack For Your Trip
There are simply loads of reasons to spend a weekend in Liverpool, but whatever you are planning for your trip there are going to be things you will need to get you through to Monday.
Packing your clothes for a getaway should be simple and straightforward enough, but make sure you take any other supplies you need for the weekend too. You will need a steady supply of your daily consumables while you are away from home.
People who vape need to stock up for a trip. Finding vape stores in a new city is not always easy, and they will need supplies that suit their vaping device if something breaks. Disposable vapes are a better choice for vapers going on a weekend away.
They can leave their e-cigarette or vape kit at home and take a stock of disposable vapes with them instead. If one of these gets lost on your trip it does not matter too much, you can just start using a new one. Grey Haze has a massive range of disposable vapes that are perfect for a weekend away and will find plenty of flavours and brands to choose from.
Do Your Research
There are simply loads of things to do on a weekend break in Liverpool, so spend a couple of hours online and build yourself a list of options.
To make the most of your time there, stay flexible. Have lots of choices, a couple of must-do activities, and keep your eyes and ears open for things you may have missed when doing your research. Local knowledge will be valuable too, so do not be afraid to ask the staff at your hotel or taxi drivers for recommendations.
Football is a big part of the Liverpudlian culture, and only a short journey from the city you can find both of Liverpool's stadiums sitting opposite each other. You can spend a day visiting these football meccas, each has a museum and visitor's centre.
If retail therapy is more your thing, then you will be a happy shopper in the centre of the city. There is a sprawling central shopping and entertainment complex called Liverpool One. Here you will find big brand high street shops, as well as a fantastic food court with bars and beer gardens. There is also an Imax cinema if you fancy catching a film.
Pick A Place To Stay In The Centre Of The City
Liverpool has a small city centre with many boroughs surrounding it. Some accommodation may be listed as being in Liverpool, but it is far away from the city centre.
You need to be careful when booking hotels, and especially other types of accommodation like Airbnb's. If the price of a hotel or rental apartment seems cheap then it is probably located a few miles from the city centre, where all the action is.
Whether you want a couple of nights out dancing until dawn, or you want a fine dining experience or a journey through the history and culture of Liverpool and Britain, you must be in the city. One of the things that makes Liverpool a wonderful place to visit is that everything you need is within walking distance of the city centre. If you are staying outside of the city, you will have to commute to get to most places.
The Royal Albert Dock has some beautiful places to stay, from well-known hotel chains to unique boutique luxury apartments. The hotels in this area cater to stag and hen parties too, with large group rooms available that sleep more than 10 people.
Soak Up Some History
Liverpool is full of museums for the history buffs out there. The city itself is filled with interesting buildings and the imperial architecture of Britain's past. The city played a pivotal role in world trade and the success of the empire back when ships had sails. The huge buildings in the old docks used to store the spoils of colonialism, with massive warehouses dedicated to tea, tobacco, and cotton.
One of the most poignant and moving historical artefacts in Liverpool is not in a museum. If you are strolling through the city, or in the middle of a shopping session, plan a little detour to Leece Street near Liverpool Central train station.
Here you will find the Church of St Luke, known locally as the bombed-out church. During the German blitz in the early part of the second world war, Liverpool was one of the many British cities that suffered heavy bombing. The port of Liverpool was an integral part of the supply lines from America and was also a base for Naval operations.
During an intense night of bombing in 1941, the church suffered a direct hit. The explosion and resulting fire consumed everything in and around the church, except the parts of its structure made from stone.
The church lay abandoned for sixty years, with the costs of repair too high and renovating it remaining low on the list of priorities. Finally, after decades the church and its grounds were cleared. Since then it has become a cultural centre, arts venue, and memorial. Its stark stone skeleton gives people a visual reminder of the devastation that the bombing raids of the blitz caused.
Liverpool Is Fab For The Fab Four
You cannot visit Liverpool without paying some kind of homage to The Beatles. If you are a fan of the fab four, then what have you been waiting for? Beatlemania lives on in Liverpool.
The Beatles Museum is well worth a visit. You can find it at the Royal Albert Dock, which is a delightful place to walk around too and houses the Liverpool Tate Art Gallery. The Liverpool Beatles Museum is just the beginning of your magical mystery tour though.
Beatles-themed guided tours around the city are plentiful, taking you to all the important places and landmarks in the history of the world's first boy band. You can even just hail a black cab, and the chances are the driver could give you a good tour of Liverpool's musical heritage.
Strawberry Fields and Penny Lane are real places you can visit, each with its own back story to discover. There is also the famed Cavern Club where it all began right in the centre of the city. Liverpool holds its four most famous sons close to its heart. Dotted around the city are several statues, plaques, and monuments to the fab four and all they contributed to music and their hometown.
Liverpool is the perfect place for a city-centre break. There is so much to see and do, you can be kept entertained no matter how you like to spend your weekend getaways. Plan ahead, scout your options and fill your boots on the history, culture, and camaraderie of the awesome city of Liverpool.