Made of Stars is an immersive journey taking place in various locations around Liverpool this autumn.
Created by a community of local artists who have taken refuge in Liverpool, the 30-foot pyramid art installation is the setting for an encapsulating exploration into humanity in the modern world. This is an experience that draws upon human senses and emotions. It intertwines the inspirational stories of 14 refugee artists; what is most poignant about their stories is that they all highlight what they love most about life in this world, despite all their hardship they have found happiness from the humblest of things.
The film itself is projected within the pyramid and each viewer is given a pair of headphones from which the story begins. This is where the immersion occurs, it is as though each of the refugees' stories are being whispered personally into your ear whilst you sit inside their head and lives. The pyramid, quite literally, 'puts you in another's shoes.'
The film raises questions of autonomy, it makes you ponder how free are we in this world when so many are forced to leave their homes out of "necessity" rather than choice. Different images traversing around the circumference of the pyramid produce a visual spectacle, the most interesting aspect being how the images are distorted and change shape, they become different to their usual form,  perhaps alluding to this 'different' way of thinking about refugees in the UK that the film so excellently presents.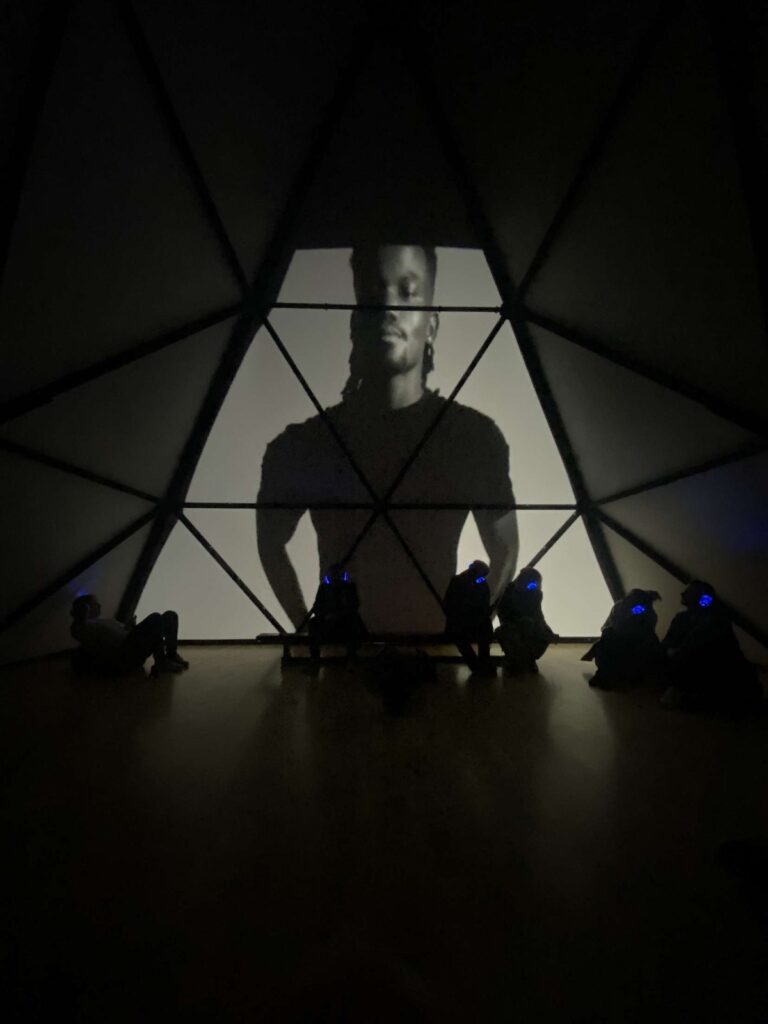 The ending message we are left with is that ultimately we are all the same, human beings made up of blood and cells made to adapt and survive, the final words of the film highlighting this by questioning "who wants to be the last one standing?"
It also brings it back to the celestial, how we are minuscule in comparison to the whole universe and planets that surround us, showing how insignificant and inconsequential our prejudices are in comparison to everything.
Overall, 'Made of Stars' conveys a strong political message, redefining what it means to be a refugee in Britain today, in an accessible and beautiful way. The installation will be in the Black-E until the 20 October, then will move to three other locations around Liverpool before moving to Knowsley in November. 
Ticket info for all Made Of Stars locations can be found here: www.turntabletheatre.co.uk.
Eden Wilkinson